The "Baki" franchise is one of the most well-known martial arts anime series. While unrealistic, there is likely no better source of heart-pounding tension than witnessing two trained fighters pummelled one another. Netflix's "Baki" series, which adopted the second part of the original "Baki the Grappler" manga and premiered between 2018 and 2020, was a huge hit. It started up where the 2001 anime "Baki the Grappler" left off.
"Baki Hanma: Son of Ogre," a new Netflix original series, premiered on September 30. "Baki Hanma," the third instalment of Keisuke Itagaki's iconic fighting manga series, follows in the footsteps of its predecessor. Baki's development as a fighter was chronicled in Season 1 of "Baki Hanma," in which the high school student trained with the objective of overcoming his father, Yuujiro, the world's strongest man. Baki will confront numerous formidable foes along the road.
Baki Hanma | Season 2 Production Announcement
Fans of "Baki" are already looking forward to the second season after seeing all 12 episodes at once. Fortunately, the Season 1 cliffhanger, which teases an opponent Baki has never seen before, essentially confirms this. Season 2 of "Baki Hanma" is still unknown.
Baki Hanma Season 2 will be released on what date?
"Baki Hanma's" second season has yet to be confirmed by Netflix. However, the fact that Season 1 finishes on a cliffhanger, presumably indicates that Netflix intends to invest in a second season, albeit it wouldn't be the first time a show that finished on a cliffhanger was cancelled by the streaming giant.
However, the "Baki" franchise's overall success on its platform is a strong indicator that the show will return. Before "Baki Hanma," Netflix's first "Baki" show aired, it lasted three seasons, and it's unlikely that they'll stop now.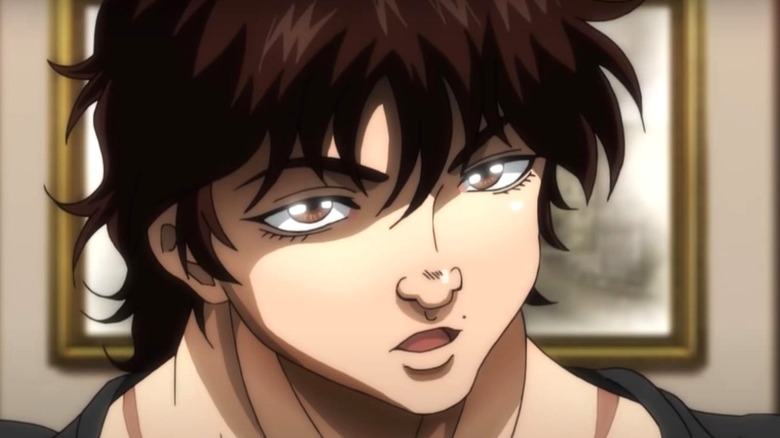 Season 2 of "Baki Hanma" has yet to be announced. Season 2 is expected to premiere in 2022, as is the case with most seasonal shows, although the anime world isn't immune to delays. After all, animating shows takes a long time, and if something goes wrong, spectators may have to wait much longer.
Nonetheless, it's difficult to see "Baki Hanma" taking a long break. Fans should endeavour to stay patiently positive about the future of "Baki" till that time comes.
Baki Hanma Season 2 cast: who's in it?
TMS Entertainment created both the "Baki" and "Baki Hanma" series, and the majority of the cast in "Baki Hanma" is the same as in the previous Netflix "Baki" series. As a result, Nobunaga Shimazaki as Baki, Hochu Otsuka as Biscuit Oliva, Akio Otsuka as Yuujiro Hanma, and others are expected to return for Season 2 of "Baki Hanma."
Netflix provides casting information for the original Japanese voices in "Baki Hanma," but none of its dubs does. The English dub of Baki, according to Anime News Network, is spoken by Troy Baker, with Biscuit Oliva and Yuujiro Hanma being played by James Mathis III and Kirk Thorton, respectively.
This isn't surprising, given that the casting for "Baki Hanma" and the previous "Baki" series has largely remained consistent in the English dub. When Season 2 of "Baki Hanma" arrives, you can probably expect these voices to reappear.
Baki Hanma Season 2 has a plot.
Baki ultimately defeated Biscuit Oliva, America's strongest man, as Season 1 of "Baki Hanma" came to a close with a bang. Baki was released from Arizona State Prison as a result of his victory, and he received praise from one of the few warriors Yuujiro Hanma — Baki's nearly invincible "devil" father — admires. As the last struggle against his son approaches, even Yuujiro seems to be interested in what is going on. He anticipates it to be the most difficult battle he has ever faced.
Related – Ya Boy Kongming Anime – Release Date, Cast, Trailer
Nonetheless, Yuujiro isn't Baki's only stumbling block. A completely preserved caveman has been discovered trapped in ice deep under the Earth's belly, beneath a nuclear waste facility someplace in Colorado. Pickle is a missing link in human evolution with unmatched power and savagery, according to the Baki wiki. Thus begins the adaptation of the manga's "Wildman War — Pickle Wars Saga," which recounts Pickle's struggles against a range of powerful and well-known foes, including (of course) Baki himself.