The romantic comedy show "Rent-a-Girlfriend," based on the Weekly Shonen Magazine Manga by creator Reiji Miyajima, was one of the most surprising standouts of the summer anime season of 2020.
Though the manga was a huge hit in China (the Abema Times announced that "Rent-a-Girlfriend" had surpassed 700,000 digital downloads in August of last year), the anime has reached new heights. Miyajima himself tweeted that the show had risen to fourth place among Netflix Japan's most popular shows.
"Rent-a-Fiancée" follows Kazuya Kinoshita, a 20-year-old man who, after being dumped by his girlfriend, Mami Nanami, decides to try out a dating service that allows him to rent a girlfriend.
Rent a Girlfriend Season 2 – Official Trailer
Fans wondered if there will be a Season 2 as Season 1 came to an end. Taiki Kakizaki, the show's producer, tweeted at one point urging fans to pre-purchase the Blu-ray in order to generate enough interest for a second season.
Season 2 of "Rent-a-Girlfriend" has been confirmed, which is a good thing. So far, we've learned the following.
Is there a release date set for Rent-a-Girlfriend Season 2?
Season 2 of "Rent-a-Girlfriend" was announced not long after the first season. The series' streaming service, Crunchyroll, announced that a second season had been confirmed just as the first was wrapping up in 2020. At the time, however, there was no set release date. Thankfully, Crunchyroll has announced that Season 2 of "Rent-a-Girlfriend" will be released in July 2022, while the exact date is uncertain.
Fans may have hoped for a 2021 release, but the COVID-19 pandemic may have forced the series to postpone the publication of a second season the next year. As reported by Nikkei Asia, the epidemic has wreaked havoc on Japanese animation companies, so a release date in 2022 makes sense.
Season 1 of "Rent-a-Girlfriend" debuted in Japan in July and then in the United States in late August; Season 2 might follow a similar pattern in 2022, with staggered release dates based on country — or they could debut simultaneously.
Season 2 of Rent-a-Girlfriend has a cast. Who is in it?
The cast of "Rent-a-Girlfriend" Season 2 has yet to be announced. Nonetheless, it's a reasonable assumption that the majority of Season 1's cast will return. After all, a special short film featuring many of the primary anime voice cast was produced to coincide with the show's official announcement of its second season.
Sora Amamiya played Chizuru Mizuhara, Aoi Yki played Mami Nanami, Nao Toyama played Ruka Sarashina, Rie Takahashi played Sumi Sakurasawa, Shun Horie played Kazuya Kinoshita, and Yukari Nozawa played Kazuya Kinoshita's grandma Nagomi Kinoshita, according to Anime News Network.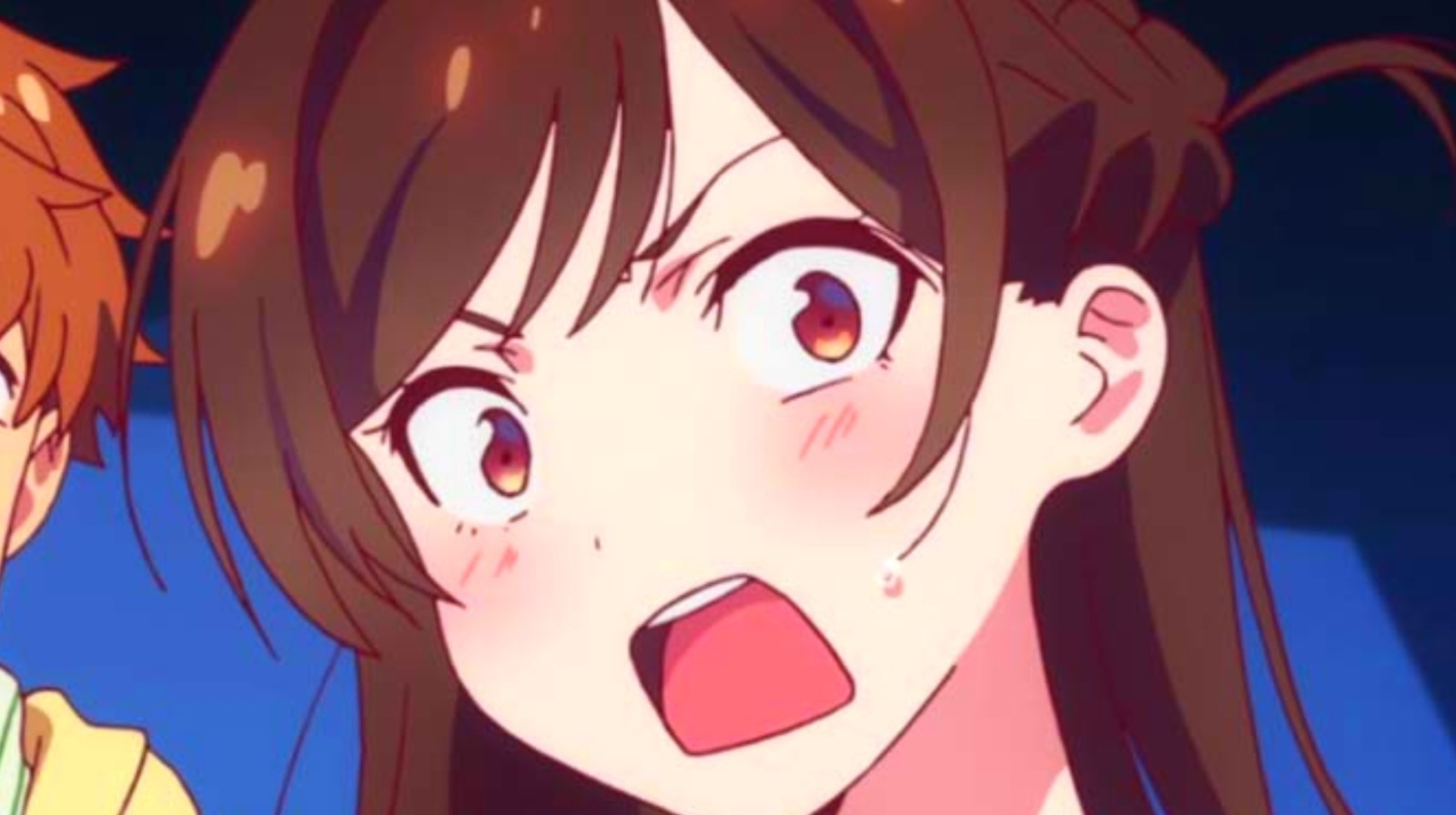 TMS Entertainment is the company behind "Rent-a-Girlfriend," and animation director Kazuomi Koga is back for Season 2. According to Crunchyroll, Kanna Hirayama will be back as an anime character designer, since they created the graphics for the teaser video.
What happens in the second season of Rent-a-Girlfriend?
There has yet to be an official plot synopsis for Season 2 of "Rent-a-Girlfriend." The first season, on the other hand, didn't stray far from the manga's origins, closely following the first six volumes. And, with nearly 190 chapters and 19 volumes to go, there's plenty for the new season to draw from.
She then questioned Mami if she had ever considered Kazuya to be her genuine love, which elicited a resounding no. Kazuya later meets with Chizuru and admits that he wants her as a girlfriend, but then clarifies that he meant as a rental girlfriend.
Kazuya, Chizuru, and Mami's relationship is likely to be explored more in Season 2. While the first season teased these characters' true feelings, the second season is expected to provide them more chances to express their true feelings.