Hayley Nichole Williams, born on December 27, 1988, is a prominent American singer and songwriter renowned for her role as the lead vocalist, primary songwriter, and keyboardist of the rock band Paramore. Originally hailing from Mississippi, Williams relocated to Franklin, Tennessee, at the age of 13 in 2002, seeking solace from her stepfather at the time. In 2004, she co-founded Paramore alongside Josh Farro, Zac Farro, and Jeremy Davis. Presently, the band consists of Hayley Williams, Zac Farro, and Taylor York.
Hayley Williams, the talented frontwoman of the popular band Paramore, has always been in the spotlight not just for her music but also for her personal life. Fans have been eagerly following her romantic journey, and their curiosity was satiated when Hayley confirmed her relationship with her Paramore bandmate, Taylor York. Let's take a closer look at this love story that has captured the hearts of fans worldwide.
All About Hayley And Taylor's Relationship
The exact timeline of Hayley and Taylor's relationship remains unclear, but their connection goes back to 2007 when Taylor joined Paramore as the band's guitarist. It was during the release of Hayley's solo album, "Petals for Armor," in 2020 that fans started piecing together the puzzle. Hayley's song "Crystal Clear," which she revealed was about falling in love, further fueled the speculation surrounding their romantic involvement.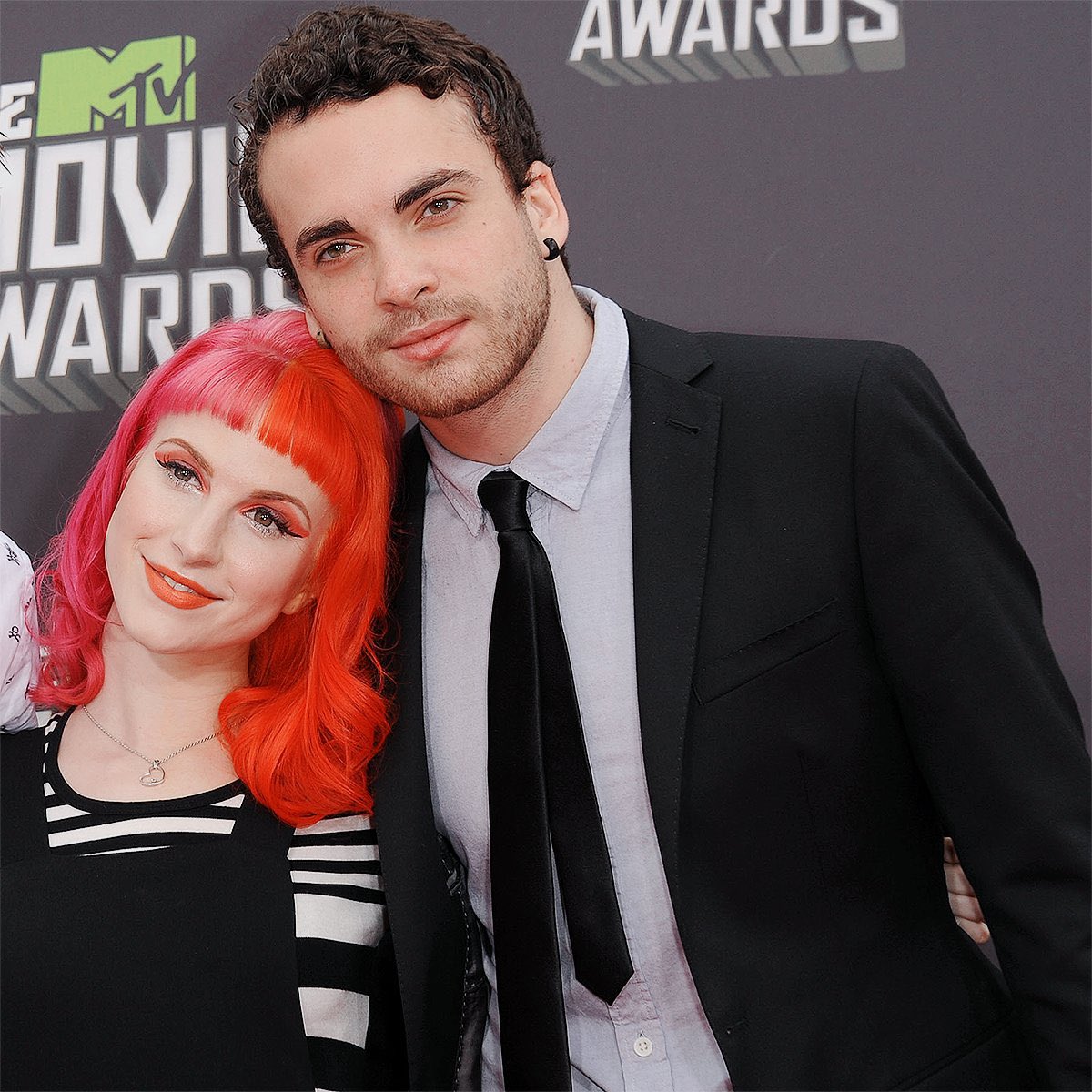 Rumors of Hayley Williams and Taylor York's romance have been circulating for years, and finally, the speculations were put to rest by the "Misery Business" singer herself. In an interview with The Guardian in September 2022, Hayley confirmed that she and Taylor are indeed in a relationship. However, she chose not to divulge further details about their romance.
Upon the confirmation of Hayley Williams and Taylor York's relationship, fans couldn't contain their excitement. Social media platforms buzzed with messages of joy and adoration for the couple. Twitter was flooded with tweets expressing delight and support for the newfound love. It's clear that Hayley's fans are thrilled to see her find happiness in her personal life.
Also Read: All About Matt Mervis' Girlfriend And Their Relationship
Know About Hayley Williams' Past Relationships
Hayley Williams has had her fair share of romantic experiences before finding happiness with Taylor York. She dated her former bandmate Josh Farro, who is also the brother of Paramore's drummer Zac Farro. Their relationship, which began in 2004, lasted until 2007. Although they had a successful musical collaboration, their romantic involvement eventually led to challenges that resulted in Josh's departure from the band. Hayley later married New Found Glory lead guitarist Chad Gilbert in 2016, but the marriage ended after just one year. In a candid revelation, she expressed that they should have never tied the knot. It's evident that Hayley has experienced both joy and heartbreak in her pursuit of love.
Also Read: Who Is Joel Embiid's Wife? Meet His Girlfriend Anne de Paula
Fans who closely follow Hayley Williams' performances noticed a subtle nod to her relationship with Taylor York during Bud Light's Super Bowl Music Fest in February 2023. While performing her hit song "That's What You Get," Hayley introduced Taylor to the audience, causing a wave of excitement among superfans. This gesture served as a heartwarming acknowledgment of their relationship, and it was met with enthusiastic cheers from the crowd.