The fourth season of The Family Chantel on TLC is currently airing, and people are talking a lot on social media about Chantel Everett and Pedro Jimeno's divorce. It's not a secret that the couple has had problems together, but most people who believed in them thought they could stay together. But it looks like the couple from 90-Day Fiancée has caused another marriage to fail.
When a marriage ends, rumors about the breakup are bound to start going around. Even though Season 4 shows that Chantel thinks Pedro has been cheating on her, nothing has been proven. Fans are wondering if Pedro is dating again now that he and his wife are no longer married. After all, there are rumors that they might have a one-night stand. We do know these things.
Why Did Chantel And Pedro's End Their Relationship?
According to In Touch, Chantel Everett and Pedro filed for divorce on May 27 after being married for six years.
In the fourth season of the spinoff, their marriage came to a head because Pedro kept calling his wife "lazy" and felt she wasn't as helpful as she had been in the past. Chantel thought her boyfriend spent a lot of time at work, which made her feel like he didn't care about her.
After a trial separation, Pedro asked Chantel for a divorce and then moved out into his own apartment the next day. In the last episode of the season, Pedro filed for divorce after a big fight about Chantel stealing $256,000 from their joint bank account after Pedro left.
When In Touch asked Chantel's lawyer about his claims that she stole the money, which were made in a previous motion, the lawyer said, "I have no comment."
Also read: What Is Charlie Baker Net Worth?
Did Pedro Jimeno Cheat On Chantel Everett?
Throughout season 4, Chantel had doubts about Pedro's friendship with Antonella Barrenechea, a coworker at his real estate office.
"One night, I didn't go to work because I wanted to clean the house and start cooking. Chantel said in a July 2022 episode, "I called you at 8:30 and asked where you were. You and Antonella were at the mall. You pick her up to take her to work and pick her up from the mechanic. Basically, you're her servant and do whatever she wants.
Chantel thought Pedro had been cheating on her with Antonella the whole time they were married, even though Pedro denied it. Chantel is from the Georgia city of Atlanta. Chantel filed her own counterclaims six weeks after Pedro filed the first ones. She said that Pedro had cheated on her and treated her badly as reasons for their divorce.
People Say That Antonella Barrenechea And Pedro Jimeo Slept Together
Never before has there been so much going on. The only thing worse than being accused of cheating on your spouse is cheating on them with a coworker. This is now Pedro's new normal, which is sad.
People who watched Season 4 of The Family Chantel are sure that Pedro had an affair with Antonella Barrenchea, who worked with him. Pedro is a real estate agent at Laura Delgado Realty with Antonella. Also, Pedro has said on the show that he would rather hang out with Antonella than Chantel.
Also read: I Hate Christmas Season 2 – All You Need To Know!
Since Antonella and Pedro have become close, it's only natural that Chantel and Pedro have a fight. Chantel doesn't like how often Pedro jokes around with Antonella or how close they are. Fans think that Pedro and Antonella are going out because of this.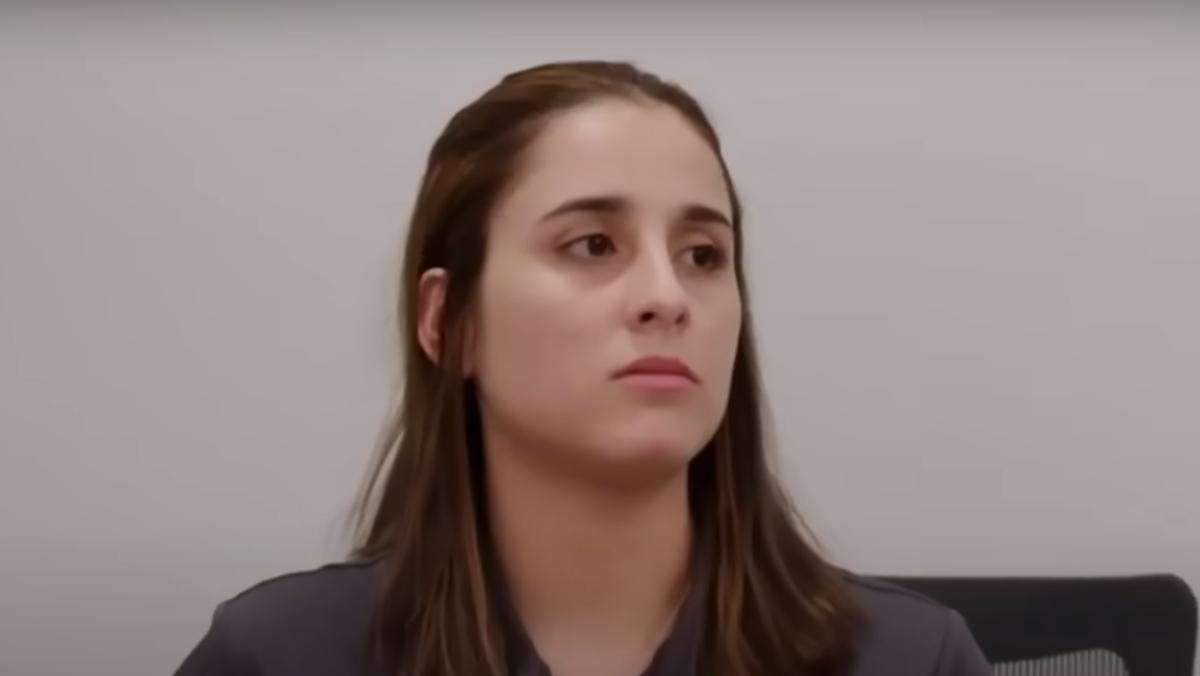 Pedro and Antonella haven't said anything about the rumors, but they are said to be dating. Fans who say Antonella and Pedro are very flirty with each other will be surprised to find out that Antonella is already taken.
According to her Instagram bio, Antonella has been in a serious relationship with a man named Daniel Hanna since October 2018. Even though Pedro and Antonella are flirting, Antonella only has eyes for one man. On the other hand, Pedro doesn't seem to mind being single.