Among the present generation's up-and-coming stars, Gervonta Davis stands out. The 'Tank' has been a mainstay of the professional boxing scene for nearly a decade, and his efforts have paid off: he is now firmly established in the sport. Davis is very good at maintaining order in his romantic life; his followers are frequently updated on his relationship status through numerous outlets.
Despite his undefeated professional fighting record (27.0), Davis has been arrested multiple times in recent years, most recently in 2020 for allegedly roughing up his ex-girlfriend at a celebrity basketball game in Florida.
And now, TMZ Sports has reported that famed boxer Gervonta Davis was detained Tuesday night in Florida. Less than two weeks until his scheduled bout with Hector Luis Garcia, he was arrested for domestic abuse and is currently awaiting a bond hearing.
Inmate records in Broward County, Florida, show that the unbeaten WBA lightweight champion was arrested by authorities in Parkland on a single offense of Battery Causing Bodily Harm. On Wednesday, Davis will have his "first appearance," at which time the charges will be laid out in court and the judge will recommend a bond amount.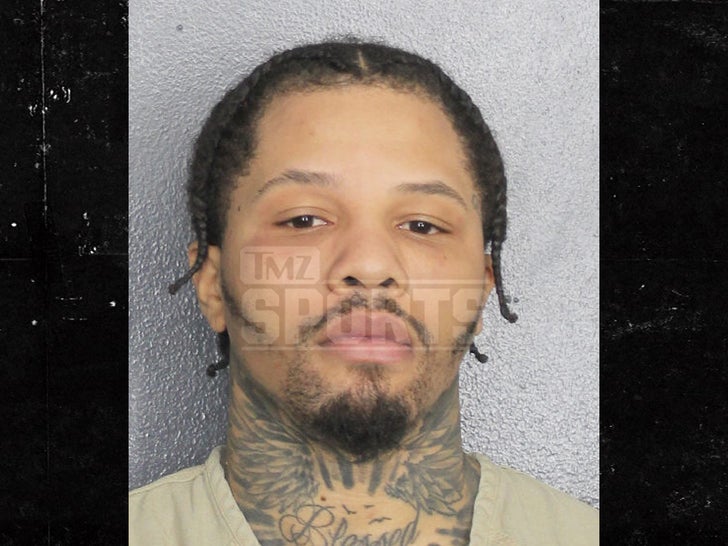 Davis was taken into jail and a mug shot was taken; he was still there as of late Tuesday night/early Wednesday morning, according to the documents.
More information, such as when and who was involved in the claimed event, was not immediately available.
It is uncertain if the fighter's scheduled fight with HLG on January 7 in Washington, DC will go forward in light of his arrest on Tuesday.
Fans have been wondering about his personal life since the news of his last arrest spread, so in this post, we'll talk about who he's dating.
Is Gervonta Davis Still Dating Vanessa Posso?
Gervonta Davis is said to have been dating Vanessa Posso up until this summer.
Posso is a model, an influencer, and a businesswoman on Instagram. She also opened a jewelry store called "Its Rich Girlz." Posso often talks about collaborations with brands other than her own on her social media accounts.
Also read: Who Is Chelsea Handler Dating After Her Split From Jo Koy?
She helped spread the word about Bay Harbour, Perfection, Reservedrow, and other books. The 32-year-old is very active on social media. She posts a lot about her life, brands she endorses, and other things
Ashley Burgos is a model and business owner from the United States. She is also said to be Gervonta Davis's side chick. Tank also posted it on his Instagram story and said, "I can't stop cheating on my girlfriend." After that, he told a story again and wrote, "I'm f*cking retarded."
Vanessa Posso and Ashley Burgos disagreed about the stories about the boxer who had never lost. They got into a heated fight on social media, and Burgos even dared Posso to meet her in Los Angeles.
Posso and Burgos both later got rid of their Instagram stories. Later, Davis tried many times to get Vanessa Posso to change her mind, and he even used Snapchat to talk to her.
Davis has been detained on suspicion of domestic assault, but it is unclear at this time if the incident involved his current girlfriend. The identity of Davis's real girlfriend will be revealed as soon as official confirmation is received. If new information becomes available, we will let our readers know.