On April 22, 1961, Byron Allen Folks was born in Detroit, Michigan. His childhood was in Los Angeles. Allen's interest in show business began when he was a child and went with his publicist mother to work at the NBC studios in Burbank. Allen would sneak onto "The Tonight Show" set, sit behind Johnny Carson's desk, and play talk show host when he was free to roam the sound stages. Allen made up a stand-up act and started doing it at amateur nights in comedy clubs in Los Angeles.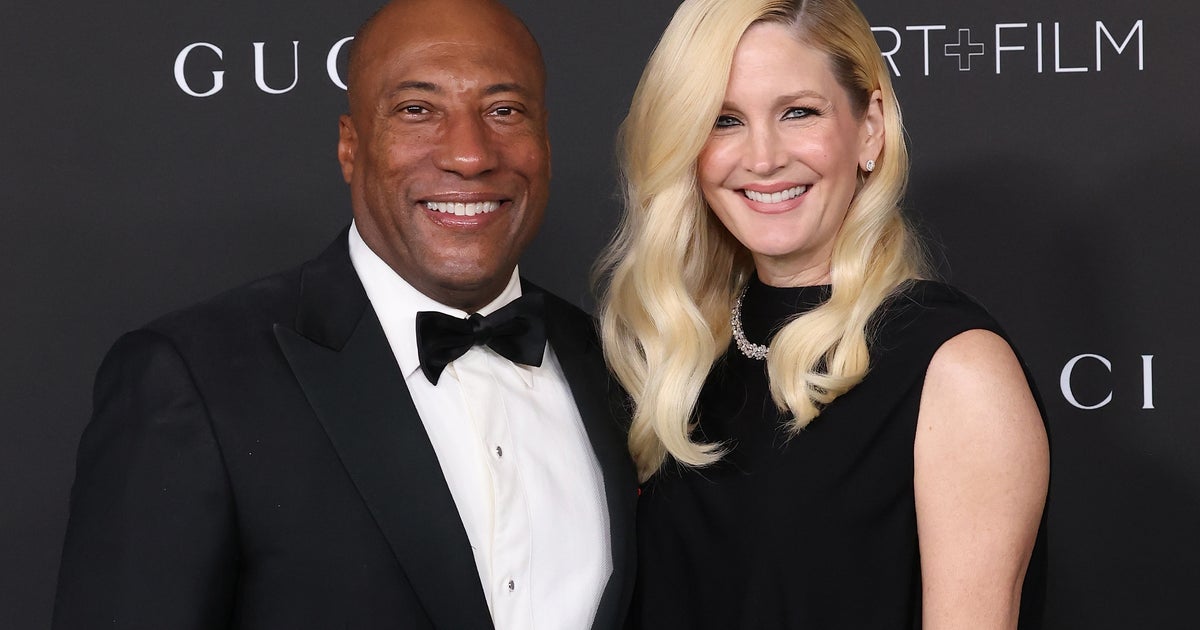 Comedian Jimmie Walker saw Allen's stand-up act and was so impressed that he asked the 14-year-old to join his comedy writing team along with young comedians Jay Leno and David Letterman. Allen's first TV appearance was at age 18 on "The Tonight Show Starring Johnny Carson." Allen has the distinction of being the youngest stand-up comedian who has ever been on the show.
Byron Allen Married Life
In 2007, Allen got married to Jennifer Lucas, who was a TV producer. During the time they've been together, the couple has had three children.
Also read: Who Is Meghan Trainor's Husband? Complete Relationship Timeline!
Byron Allen Professional Life
Because of how well his one-night gig on "The Tonight Show" went, Byron was asked to co-host a new talk show called "Real People." He used his time co-hosting "Real People" to learn as much as he could about producing, directing, advertising, and how money really works in the entertainment industry. He used his free time to build relationships with different TV stations, talk to advertisers, and get to know as many people behind the scenes as he could.
Allen and his mother set up Entertainment Studios together in 1993.
"Entertainers with Byron Allen" was his first show. It aired once a week for an hour and gave profiles of current movie and TV stars. In 2009, Allen was the first business person in television to own and start up six 24-hour HD networks at the same time. Pets.TV, Comedy.TV, Recipe.TV, Cars.TV, ES.TV, and MyDestination.TV is some of the six networks.
Today, Byron's businesses make more than 30 nationally syndicated shows that bring in $100 million per year. Entertainment Studios is the biggest independent producer and distributor of first-run syndicated programming in the world.
What Is Byron Allen's Net Worth?
A comedian and TV producer from the United States, Byron Allen has a net worth of $800 million. Most people know Byron Allen as the head of the American media company Entertainment Studios. He also owns Allen Media Group and runs it (AMG). He is one of the most successful people in Hollywood who doesn't get much attention. Allen now owns The Weather Channel TV network, which he bought in 2018. (not the website). Between his two businesses, he owns 12 cable networks and makes about 70 TV shows that are shown on affiliates all over the United States.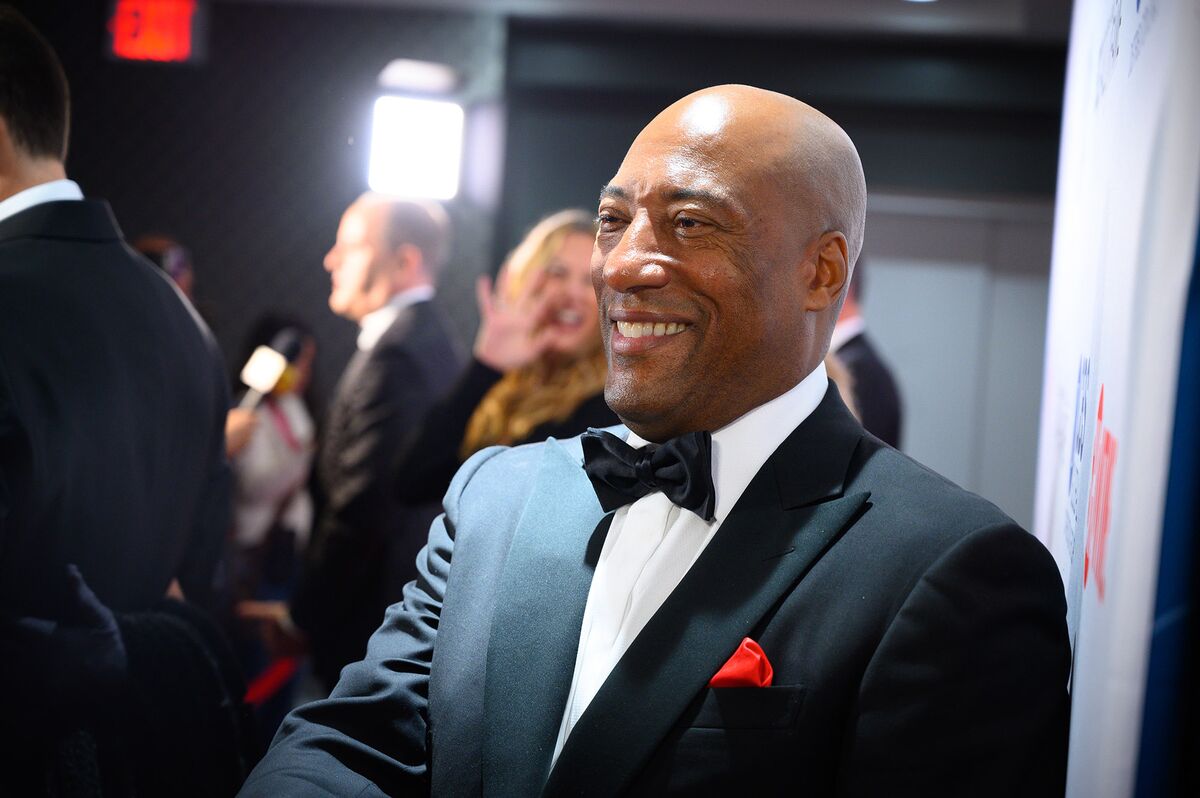 Byron Allen Real Estate
In 2018, Byron Allen paid $22.8 million for a house in Maui that was right by the ocean. The house is in the wealthy area of Kihei. It is on a three-quarter-acre plot of land with 130 feet of beach frontage. The house was built in 2015, and it has five bedrooms and 7,300 square feet of living space. The outside is made of coral stone, and the inside is made of mahogany. Notable additions include an elevator, a wine cellar with 500 bottles, an open-air spa, and lanais that add 1,700 square feet of outdoor living space. There is also a swimming pool and a three-car garage on the land. Reports say that the deal was one of the most expensive real estate deals in Maui's history.
In 2019, Bryon bought a $20-million Beverly Hills mansion to add to his real estate portfolio. The property has 8, bedrooms and 11,266 square feet of living space. The house is in the neighborhood of Beverly Hills Flats, and it sits on a piece of land that is a little bigger than a third of an acre. Allen had already bought a smaller home in Hollywood Hills a long time before this one. This home in the Birds Street Neighborhood was once owned by Fred Durst of the band Limp Bizkit.
Also read: Who Is Molly Hurwitz Dating? Know About Her Past Relationships!
Also in 2019, the media mogul paid $26.75 million for a 3,000-square-foot apartment at 220 Central Park South. The condo has three bedrooms and is in one of the most expensive apartment buildings in New York City.
Allen spent a lot of money on the real estate again in 2020 when he bought a mansion in Aspen, Colorado, for $27 million. The house has 9,000 square feet of living space, and a successful Mexican businesswoman used to live there. This seller first put the property on the market for up to $35 million, but Byron was able to buy it for much less because the price kept going down. The house has a great view of the nearby mountains, as well as an outdoor pool, walls of glass, and a terrace on the second floor.
Byron paid $100 million for a clifftop mansion on 3.6 acres in Malibu in October 2022. The main house is 11,000 square feet and has 8 bedrooms and 12 bathrooms. There are also several guest and staff houses on the property. It was first put up for sale in May 2021 for $127.5 million. Tammy Hughes Gustavson and Eric Gustavson, who are each worth $1 billion, were the sellers. Bradley Hughes, Tammy's late father and the founder of Public Storage, bought the land for $20 million in 2003.