Staunton was born in Archway, North London. He was the only child of Bridie (nee McNicholas), a hairdresser, and Joseph Staunton, a laborer. They lived above the salon that Staunton's mother ran. Her parents were the first people in their family to leave County Mayo, Ireland, and come to the United States. Her father came from Ballyvary and her mother came from Bohola. Her mother was a musician who couldn't read music but could play almost any tune by ear on the accordion or fiddle. She had played in Irish showbands.
As a student at La Sainte Convent, Staunton took drama classes with her elocution teacher and acted in school plays, such as The Beggar's Opera, where she played Polly Peachum. Her teacher told her to try out for drama schools, so she did. At age 18, she got into the Royal Academy of Dramatic Art (RADA). She also tried out for the Central School of Speech and Drama and the Guildhall School of Music and Drama, but both schools turned her down.
Imelda Staunton Career
Staunton got his diploma from RADA in 1976. She then spent six years in English repertory theater, including a time at the Northcott Theatre in Exeter where she played the lead role in Shaw's Saint Joan (1979). She then moved on to roles at the National Theatre, like Lucy Lockit in The Beggar's Opera (1982), which earned her Olivier Award nominations for Best Actress in a Leading Role in a Musical and Most Promising Newcomer of the Year in Theatre. She also did two revivals of Guys and Dolls at the National Theatre. The first was in 1982, when she met her husband Jim Carter, and the second was in 1996, when she played Miss Adelaide and was nominated for the Olivier Award for Best Actress in a Musical. 
Staunton won her first Laurence Olivier Award for Best Performance in a Supporting Role in 1985 for her work in The Corn Is Green at The Old Vic and A Chorus of Disapproval at the National Theatre.
Also read: Who Is Patty's Loveless Husband?
She also played Dorothy in a revival of The Wizard of Oz by the Royal Shakespeare Company at the Barbican Centre in 1987, for which she was nominated for another Olivier for Best Actress in a Musical. Staunton won her first Laurence Olivier Award for Best Actress in a Musical for her role as the Baker's Wife in the original London production of Into the Woods (1990).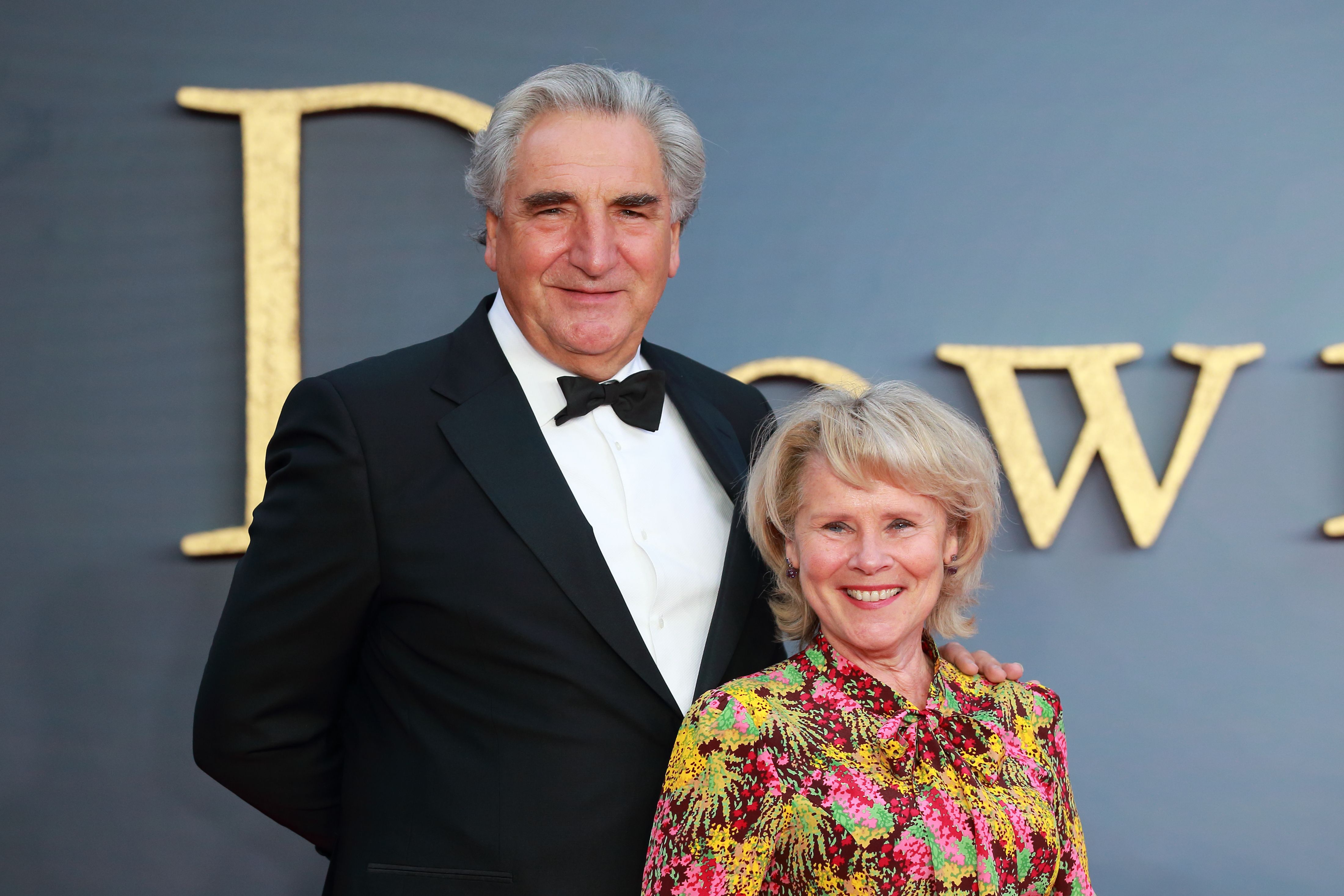 In the 20 years that followed, Staunton mostly played parts in plays, such as Sonya in Uncle Vanya (1988), Kath in Entertaining Mr. Sloane (2009), and Good People (2014), for which she received Olivier nominations for Best Actress in a Play. She also acted in two shows at the Almeida Theatre: the premiere of Frank McGuinness's There Came a Gypsy Riding in 2007 and a revival of Edward Albee's A Delicate Balance in 2011.
Staunton has recently been in two shows at the Chichester Festival Theatre. From 2011 to 2012, she played Mrs. Lovett in a revival of Stephen Sondheim's Sweeney Todd with Michael Ball, and from 2014 to 2015, she played Rose in a revival of Gypsy.
Imelda Staunton Personal Life
Staunton and her English actor husband, Jim Carter, have a daughter named Bessie, who was born in 1993. In 2007, Carter played Captain Brown on the BBC show Cranford, and Bessie played a maid. They live in the neighborhood of West Hampstead.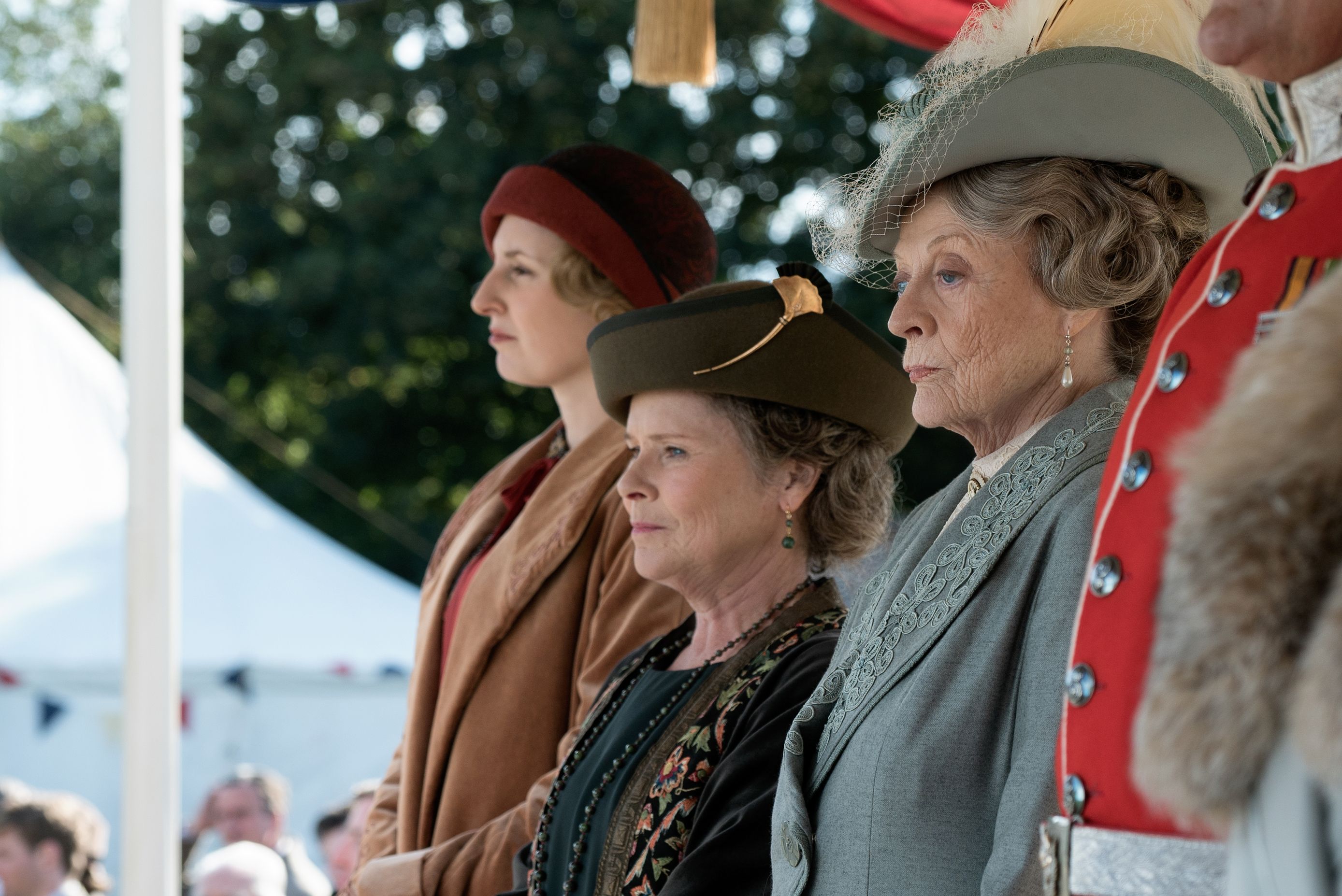 Molly, Staunton's dog, played Chowsie the dog in the 2014 production of Gypsy at the Chichester Festival Theatre from October 6 to November 8. Staunton was Mama Rose, the main character.
Also read: Who Is Lainey Wilson's Husband?
What Is Imelda Staunton Net Worth?
English actress Imelda Staunton has a net worth of $10 million.