Alphonso Davies, a defender for Bayern Munich, broke up with Jordyn Huitema, a forward for Paris Saint-Germain after they had been together for almost five years. Both of them are from Canada and are 21 years old. They started dating in September 2017. Later, they moved to Europe to advance their careers, but now they are no longer together.
Together, they made a YouTube channel that has since been deleted, as have all of the posts they made on social media about each other.
Davies wrote on his social media account that he and Huitema had broken up. At the same time, he defended Huitema against claims that she had been unfaithful.
"Yes, Jordyn and I are no longer together. She is not like what people say about her. She is a good person, and I look up to her a lot. I hope the best for her and ask that people leave us alone.
In this article, we'll talk about who Alphonso Davies and his ex-girlfriend Jordyn Huitema are seeing now that they're no longer together.
Who Is Alphonso Davies Current Girlfriend?
On any of his social media accounts, Alphonso Davies's current girlfriend has not been talked about. Several photos on Instagram show his daily life, which of course revolves around football.
Alphonso Davies has also not been seen with a possible romantic interest recently, so it is safe to assume that he is now single and not dating anyone.
Also read: Who Is Pablo Gavi's Girlfriend?
Is Jordyn Huitema Dating Someone Or Not?
Jordyn Huitema, who used to play women's soccer for Paris Saint-Germain and just broke up with Bayern Munich player Alphonso Davies, seems to be moving on.
The young star seemed to have done well when he moved from PSG to Seattle's OL Reign.
Julio Rodriguez, who plays for the Seattle Mariners, is Huitema's new boyfriend, according to her social media.
Jordyn just posted a picture of herself with Julio Rodriguez, her new boyfriend.
Jordyn Huitema put up two photos on her account. She posted it online with the words "This year, Seattle has been good:)"
Know About Jordyn Huitema's New Boyfriend, Julio Rodriguez
Julio Rodriguez was born in Loma de Cabrera, which is in the Dominican Republic, on December 29, 2000. He is the best player on the Major League Baseball team the Seattle Mariners right now.
In 2017, Rodrguez became an international free agent and signed with the Mariners. He played his first Major League Baseball game in April 2022.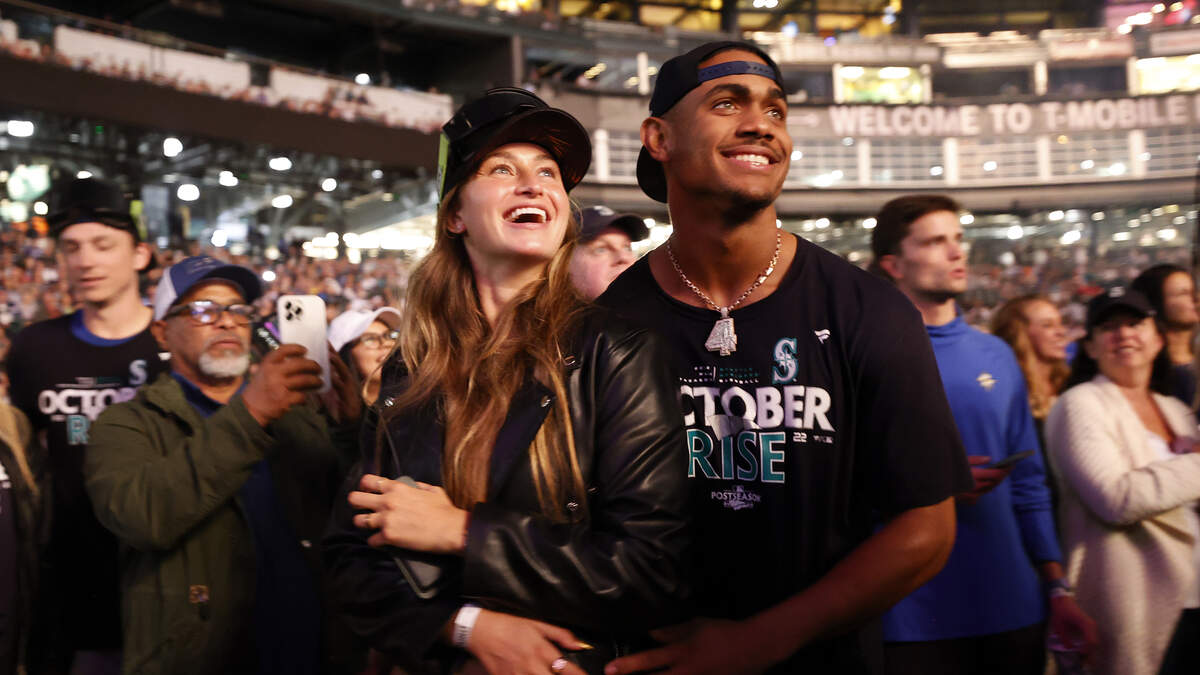 He made the most of his chance. He was named the American League Rookie of the Month for both May and June. Juan Soto of San Diego won the MLB Home Run Derby, but Rodriguez came in second.
Also read: Who Is Thibaut Courtois's Girlfriend?
After being chosen for the MLB All-Star Game in 2022, Rodrguez signed a 14-year contract extension with the Mariners that could be worth up to $400 million (£346 million).
The young star also won a medal at the Olympics. At the Tokyo 2020 Olympics, he got a bronze medal for the Dominican Republic.