Eddie Winslow is one of the main characters on the American ABC/CBS sitcom Family Matters. From 1989 to 1998, singer and actor Darius McCrary played Eddie Winslow. He was Carl and Harriette Winslow's teen-aged oldest son on the show.
Darius Creston McCrary is an American singer, songwriter, rapper, and producer. On May 1, 1976, he was born.
He also played Scam in the 1987 comedy movie Big Shots. This was his first movie role. He did the voice of Jazz in the 2007 version of Transformers. From December 2009 to October 2011, he played photographer Malcolm Winters on the CBS daytime show The Young and the Restless.
In Darius's personal life, there is a lot of chaos. Online sources say he was married three times. Let's discuss it.
Who Is Darius McCrary's Real Girlfriend? 
Eddie's first regular girlfriend in Reel Life was Jolene Santiago, who was played by Bridgid Coulter. In the second season of the show, she was in three episodes. It looks like they broke up later in the third season. Later, in the third season, Eddie started dating Oneisha (Mari Morrow), but they broke up when Eddie found out (thanks to Urkel's loosened lips) that she was cheating on him with someone else.
Also read: Who Is Tarana Burke's Husband?
At the end of Season 6, Eddie started dating Greta McClure (Tammy Townsend). She was the girl he dated the longest. Greta McClure was the daughter of Eddie's boss at Mighty Weenie at the time, David McClure. David didn't like that Eddie was going out with his daughter.
Greta kept dating Eddie, even though her father eventually stopped paying for her college and Urkel at one point acted as a middleman. If the show had gone on for a tenth and final season, they would have gotten married and moved to New York City.
People say that he has been married three times in real life. Juliette Vann, a Las Vegas showgirl, was his first wife. In 2005, they started dating, and four months later, they were married. But the marriage didn't last long, and in 2006 they split up.
In 2008, the actor started dating the writer Karrine Steffans. In 2009, three months after getting engaged, the couple said their vows. In 2011, the divorce was finalized. Tammy Brawner, a basketball player, was McCrary's third wife. They got married in 2014, but after Darius was accused of domestic violence again, their relationship didn't last long.
About Darius And Cherie's Relationship
Cherie has said in the past that she is married to Darius McCrary. They got married when they were 12 years old.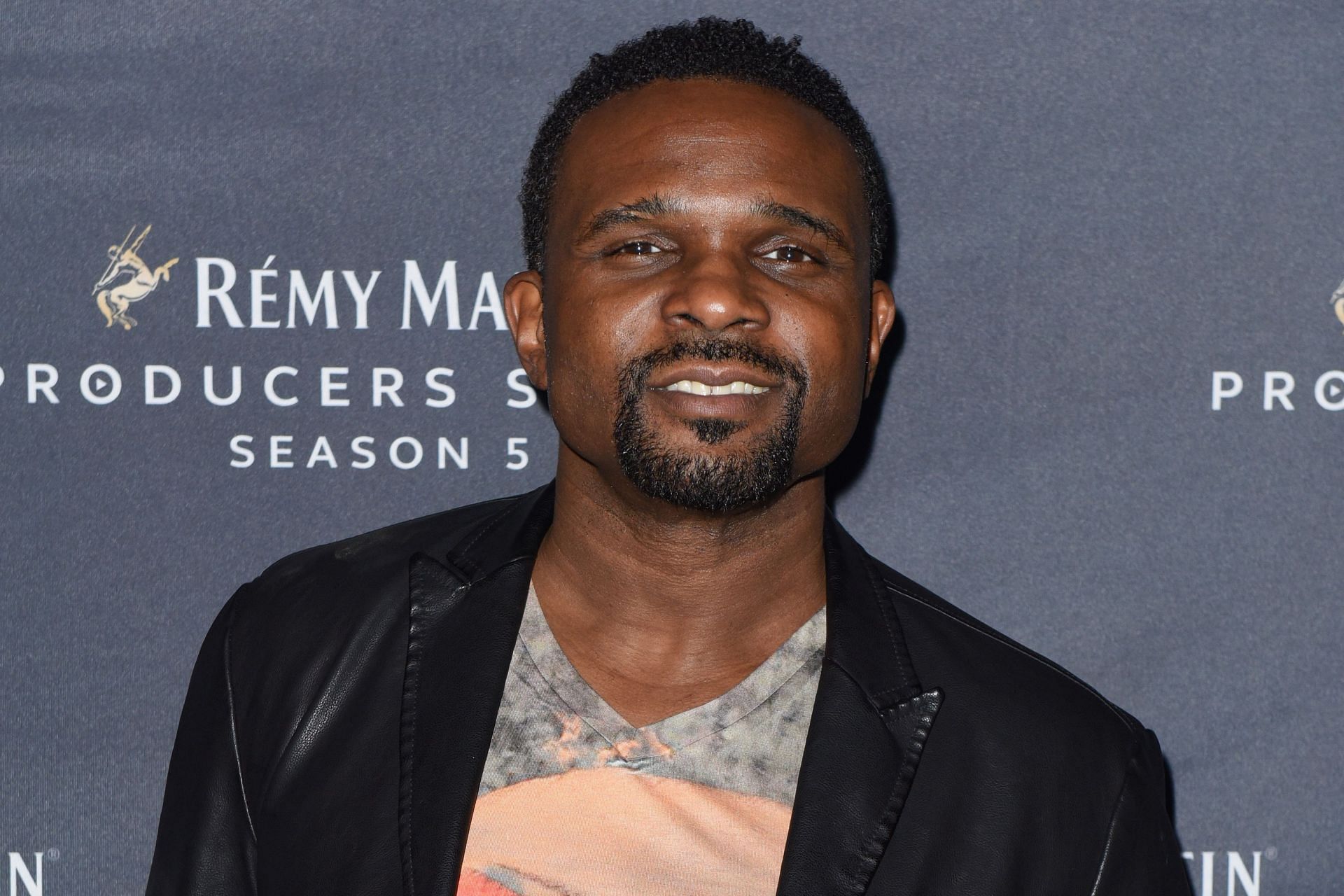 On November 5, Darius posted a picture with the words "fbf to #tgif @cheriejohnson75″ as the caption. In this day and age, true, unconditional love is a very rare thing. It's almost our 35th anniversary, honey, and every day is better than the last. I still can't believe I made you MY #Cheriepie What a lucky guy I am! #punkypower meets #bigshots still makes me blush #LYU 4 life #wife #cherrieandeddie #theheadbands #punkbrewster 2"
Also read: Who Is Todd Downing's Wife? All You Need To Know!
Nobody knows what's going on or if he's been cheating on his wife with three other women. What a huge disaster.