NeNe Leakes is an American actress, host, businesswoman, author, and fashion designer. She is also known for being on TV. Linnethia Monique "NeNe" Leakes is her full name. NeNe Leakes began dating Nyonisela Sioh after her husband, Gregg Leakes, died.
The former Real Housewives of Atlanta star told The Shade Room in December 2021 that she is dating Sioh. She said that her late husband Gregg gave her permission to date again before he died of colon cancer on September 1, 2021. "She can't help but smile when she's with Nyonisela," said a source. "It's still very new, but she acts like a teenager around him, all light and giddy and feeling those "butterflies" that come with a new relationship."
Since then, NeNe has been seen with Sioh, and she has posted several pictures of him on her Instagram. Here's everything you need to know about Nene Leakes and her relationship with Nyonisela Sioh.
Meet Nyonisela Sioh, NeNe Leakes' Boyfriend
Sioh is the designer and owner of the menswear brand Nyoni Couture, which is based in Charlotte, North Carolina. He sells custom-made suits, tuxedos, shirts, shoes, and other items in his store and on his website. In an interview with the DailyGuide Network in Ghana in July 2020, Sioh said that his fashion ideas come from his "African roots mixed with Western styles."
Also read: Know About Michael Imperioli's Wife, Victoria Chlebowski!
"I am a very passionate person with a lot of drive," said the designer from Liberia. "What keeps me going are the people, the things I make, and the environment. Since I can remember, I've always been very interested in fashion. Because I love fashion, I want to help men by giving them good clothes at prices they can afford.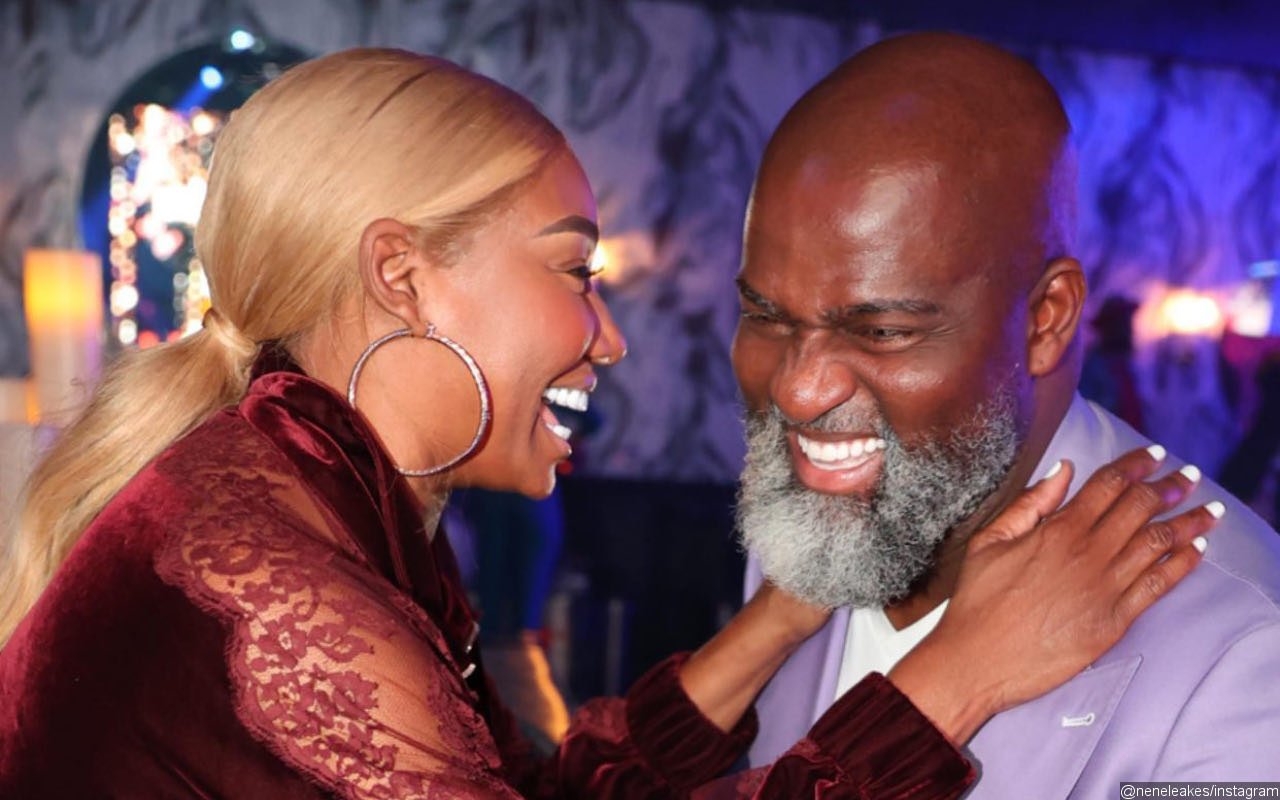 The businessman uses his company's Instagram account to share wise words as well as to promote his clothes. "Wanting to be someone else is a waste of who you are," he wrote in the caption of an Instagram video of him walking into his store in December 2021.
Know About NeNe And Nyonisela's Love Life
Peter Thomas was married to NeNe's former co-star Cynthia Bailey, so a source says that he "set up" the reality star and her new boyfriend. When Leakes posted photos from her 54th birthday party on December 15, 2021, there were rumors that she and Sioh were dating. Sioh and her family and friends were in some of the pictures.
She wrote next to her post, "I love all of you for loving me and making sure I'm okay during this time."
She also wrote down that one of their dates was the night before Christmas Eve 2021. Leakes put videos and pictures of herself, Sioh, and Thomas eating lobster tails on her Instagram Story. Leakes and Sioh were getting closer in one clip. She put her head on his shoulder and flicked her tongue at him. "Christmas Eve is almost here. She said, "I'm having dinner with Sioh," while panning the camera to him but not saying his name.
Meet Nyonisela Sioh Kids With His Ex-Wife
Malomine Tehmeh-Sioh was married to NeNe Leakes's boyfriend before they broke up. His ex-wife gave him two handsome boys and a beautiful daughter.
He posted a picture of his youngest son wearing one of his designs on Instagram in October 2021. Sioh has posted a few pictures of himself and his sons on his social media accounts. In November, he posted a sweet birthday message for his child on Instagram. He wrote, "You're not just a son. You rule my heart and make me want to live. I love you son 🙏🏾 Your birthday is today! I hope you live a long time."
Also read: Who Is Mac Jones' Girlfriend? Details Inside!
NeNe Leakes's boyfriend has asked for a divorce from his wife of six years. Page Six got papers that show Nyonisela Sioh wrote that he and Tehmeh-Sioh would break up on September 19, 2021. Tehmeh-Sioh is going to court to get money from the former "Real Housewives of Atlanta" star. Tehmeh-Sioh sued Leakes at the end of May, saying that Leakes' tryst with Sioh was the reason she and Leakes broke up.