Jamira Haines, who is 50 Cent's girlfriend and has many skills, has been in the news lately because of their growing relationship.
50 Cent's girlfriend, Jamira Haines, got caught up in a feud between him and another rapper, The Game, that has been going on for 12 years. The Game accused her of sending an unsettling request to 50 Cent through his direct message. He also gave a number of screenshots to back up his claims.
Haines replied right away, saying that it was just an old message from 2015, which was before she started dating 50 Cent. But she didn't say anything about what she thought was offensive in the DM.
Even though the developing story is over, Haines got a lot of attention because of it. Since her relationship with the rapper started in 2019, this has happened before.
If you haven't guessed it yet, Fiddy is dating a beautiful woman who is more than twenty years younger than him. Read on to find out more about the rapper's new girlfriend, who allegedly wanted to be The Game's "Video Girl" in the past.
Meet Jamira 'Cuban Link' Haines, Girlfriend of 50 Cent
Jamira "Cuban Link" Haines is a model and Instagram star who is 25 years old. She is a fitness instructor under the name Cuban Fit and runs her own business.
Also read: Know The Release Date Of Daughter from Another Mother Season 3!
On her Instagram account, she says that she wants to be a corporate lawyer. Haines has more than 6,400 people who follow him on YouTube and 1.7 million people follow him on Instagram.
Know About Cent And Jamira Relationship
People say that 50 Cent and Haines have been dating since 2019, but it's not clear when they started dating.
In an interview with People, 50 Cent said that he and Haines made vision boards to strengthen their relationship. "I told her for 30 days, 'Send me a picture of something you want,'" the rapper said.
We put the two vision boards next to each other and talked about the things that didn't match up.
Then, 30 days later, I did the same thing. It made us talk about things we wouldn't have talked about on our own, and because it was so early, it was easier for us to say what we were thinking.
On March 25, 2022, Haines was brought into 50 Cent's fight with rapper The Game. The Game told everyone on Instagram that the model and influencer had allegedly DMed him.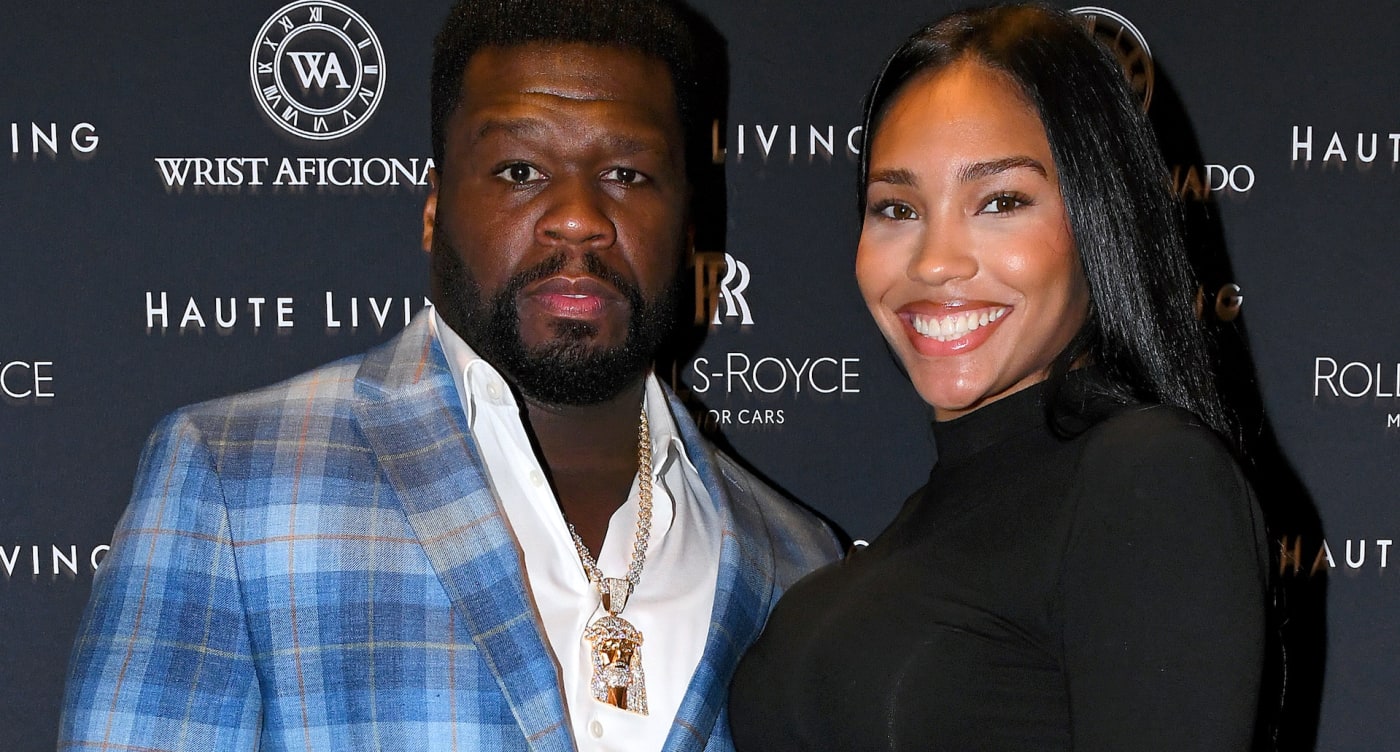 He posted a picture of 50 Cent's head on a roasted chicken with the message "Hit @therealswizzz and @timbaland ASAP and stop running from this verzuz."
Oh, and girl, tell you to stay out of my direct messages. If she doesn't want her partner to be overweight and hang upside down like the Super Bowl rotisserie chicken.
The rotisserie chicken comment was a reference to 50 Cent's upside-down performance at the 2022 Super Bowl. The Game is talking about rumors that 50 Cent's girlfriend sent him a picture of her without her shirt on and her phone number.
Also read: Olivia Culpo Makes Women Aware Of The Struggles Of Endometriosis!
Take Away
50 Cent's girlfriend, Jamira "Cuban Link" Haines, has been brought into their ongoing fight. In 2019, the model, who was 26 years old, and the rapper, who was 46 years old, made their relationship public.