Armando Christian Pérez, an American rapper and businessman, is better known by his stage name, Pitbull. He began song recording in the early 2000s for a variety of labels, including crunk, reggaeton, and Latin hip-hop.
Lil Jon served as the executive producer of his 2004 TVT Records debut album M.I.A.M.I. Later, Pitbull released his second album, El Mariel, in 2006, and his third, The Boatlift, in 2007.
His fourth album, Rebelution, included the chart-topping single "I Know You Want Me (Calle Ocho)," which reached at number two on the US Billboard Hot 100 and number four on the UK Singles Chart (2009).
When you are as well-known as the rapper Pitbull, it's possible that people may start asking you about your personal life. Pitbull is one of those well-known individuals with a fantastic public persona but a pretty secretive private life. Pitbull has never been wed. What we do know is this.
Does He Have A Secret Wife?
Mr. 305 informed Access Hollywood in 2012 that he was "single, bilingual, and ready to mingle." The singer, who was born in Miami, seems to be still in that circumstance.
Pitbull, as was already mentioned, keeps a lot of details regarding his personal life very private, thus it can be difficult to go too deeply into it. Pitbull's marriage isn't mentioned in any official sources, though. However, that doesn't guarantee it won't ever occur!
Pitbull, real name Armando Christian Pérez, has previously spoken about the characteristics he values in a partner.
A few years ago, he asserted, "I have a very solid old-school mentality: The woman orders first, I open doors for women." A woman wants to feel safe and cared for when you make love to her, but she also wants to feel like a woman.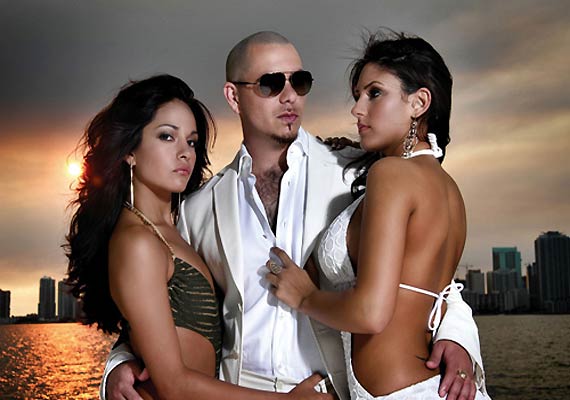 I want a friend more than I want a marriage or a girlfriend. "It's ideal to be in an open relationship where you can ask someone, "What's your fantasy tonight?"
At last, he said. We really pray that Pitbull finds his true love at some point!
Also read: Who Is Bam Margera Wife? Meet Nicolo Boyd!
About Barbara Alba And Rapper Pitbull Past Relationship
Pitbull, sometimes known as Mr. Worldwide at times, is a well-known musician who began his career as a drug dealer. Pitbull, a popular figure in the media, is well known for dating or romantically involved with a number of women.
Pitbull's ex-girlfriend Barbara Alba, who is also the father of their first child, is the mother of Destiny and Bryce Pérez. The oldest daughter, Destiny, was born on August 15, 2002.
Bryce Pérez was born on May 3, 2003, just like the daughter. Bryce was born a year before his dad's first album, M.I.A.M.I. Pitbull is a caring and outgoing dad who wants his kids to do well in life and not have to call him by their name. The powerful dad also has the names of his children tattooed on his arms.
Pitbull and Barbara Alba's relationship didn't work out, and in 2011 they broke up. No one in the media knows the real reason why the couple broke up. Since they broke up, Barbara hasn't been out in public as much, and she's now focusing on her career.
Pitbull's ex-girlfriend Barbara now has custody of her two kids, a baby boy named Bryce and a girl named Destiny. Also, Barbara gets an unofficial payment of $3,000 per month for their daughter Destiny. This is a big amount. Pitbull's popularity has made his ex-girlfriends want him even more.
So, Alba hired Jason Setchen, a lawyer, to help her get the money. Pitbull, who is a proud father and a gentleman, solved the problem in a calm way. Let's hope that the person is happy with their life and that their kids are growing up in a good family environment.
Also read: Is Stephen Bear Dating Jessica Smith? Details Inside!
Take Away
The famous rapper likes to keep his private life hidden from the public and lives in seclusion.
In a similar way, the media hasn't been afraid to link Pitbull to many different women in the past, but only a small group of people know everything about his relationships and children.