Shaivonte Aician Gilgeous-Alexander is a Canadian professional basketball player for the Oklahoma City Thunder in the National Basketball Association. He is also known by his initials, SGA. He also played basketball in college for the Kentucky Wildcats for a year.
Shai Gilgeous-Alexander has gotten a lot of attention this season. This season, SGA has become one of the best offensive players on the Thunder and is on the verge of becoming a superstar.
Shai has been dating the beautiful Hailey Summers for the last six years. Find out everything about SGA's love life and who his girlfriend, Hailey, is by reading on.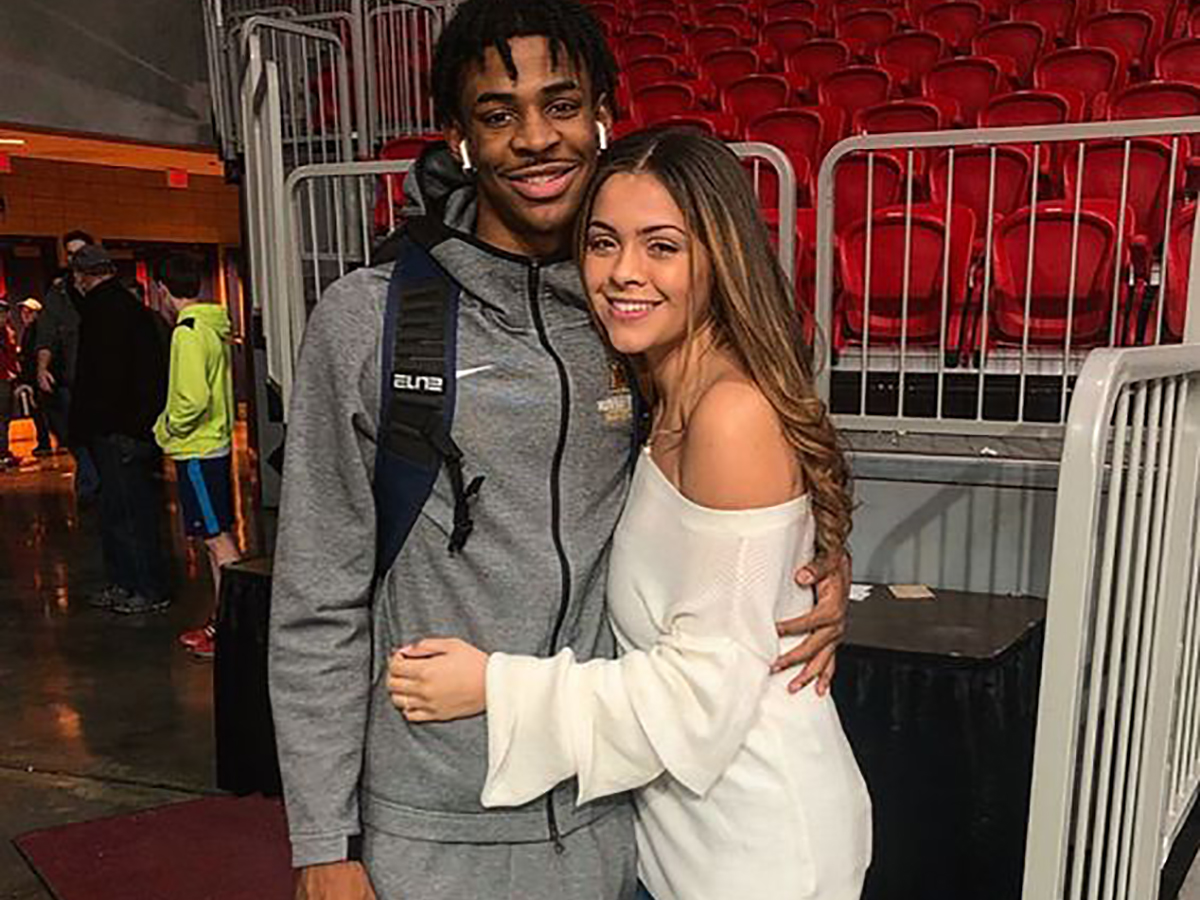 About Shai And Hailey's Relationship
Since 2016, Shai and Hailey have been a couple. Both were in high school at the time. Shai went to St. Thomas Moore Catholic Secondary School, but Hailey went to St. Mary's. They've been together for six years as of 2022.
Shai has been traded twice in his career and has had to move from Los Angeles to Oklahoma, but he still found time to meet the woman he really loves.
Hailey and Shai aren't afraid to show everyone how much they love each other. They keep posting pictures of themselves with each other on their social media accounts.
Also read: Why Did Jennifer Lopez's Instagram Profile Pictures Turn Black? Details!
About Hailey Summers
Hailey Summers plays soccer for the University of Albany soccer team. She is from Canada. She was born in Ontario, Canada, and lived there all her life. She went to St. Mary Catholic Secondary School. Hailey helped the soccer and football teams at her high school win several city titles. In high school, she also played basketball and won some city titles.
But even after she graduated from high school, she kept playing soccer. Hailey plays defense for the University of Albany Women's Soccer team. In 2017, she joined the soccer team at UAlbany 17 times and had one assist. The year after that, she played 23 times, 22 of which were starts.
During the 2020-21 season, she was named to the second team of USC Scholar All-Atlantic, the first team of America East All-Conference, and the America East all-academic team.
Meet Shai And Hailey Summers On Social Media
Both SGM and Hailey spend a lot of time on social media sites. Shai Gilgeous-Alexander has a large number of followers on Instagram, where he goes by the name @shai. Right now, 1.2 million people follow him. He keeps his account up to date by posting photos of himself and also of himself and his girlfriend.
Also read: What Is Armie Hammer's Net Worth? All You Need To Know!
Shai posted a birthday message for his girlfriend on Instagram last month. He wrote, "Happy birthday, miss, put it on… love u 4ever😝❤‍🔥"
Hailey Summers, on the other hand, can be found on Instagram under the handle @haileysummerss. As of now, she has 29.7k followers. She also keeps posting pictures of herself and Shai, her loving boyfriend.