Tracy Wolfson is an American sportscaster who was born on March 17, 1975, and works for CBS Sports. She writes about the NBA, the NFL, college football, and college basketball. The Montag Group is in charge of Tracy's business.
Wolfson grew up in Congers, New York. He went to high school in Rockland County, which is a suburb of New York City. He attended Clarkstown North High School. She went to the University of Michigan and got a degree in communications.
Wolfson has been successful at work and has a happy family life. To do both, she needs a supportive partner, and it looks like her husband, David Reichel, is that partner.
Tracy Wolfson is married if you look into her personal life. David Reichel, who she had been with for a long time, became her husband. In an interview in 2016, Wolfson told the New Jersey Jewish Standard that they both went to college at the University of Michigan. But they didn't start dating until they were both out of school. Then, on December 31, 2001, they got married.
Read on to learn all about Tracy Wolfson's husband and kids.
Who Is David Reichel?
Reichel is a "senior salesperson in the equity derivatives group at Barclays Capital," according to his bio at the University of Michigan. Reichel went to college and got a degree in economics in 1996. He went to the Stern School of Business at New York University in 2001 to get his MBA in finance and economics.
Also read: Who Is Ezekiel 'Zeke' Elliott's Girlfriend?
Know More About Tracy And David's Kids
David Reichel and Tracy Wolfson have three boys together. Their family lives in Tenafly, New Jersey, and their kids are their top priority. Wolfson told The Jewish Standard in 2016 that her family is the most important thing in her life and that being a mom is her top priority. "I have a great job that I worked hard to get, and I love it, but I always say that if it doesn't work out for my family, I'm done. Without my husband's help, I couldn't do it."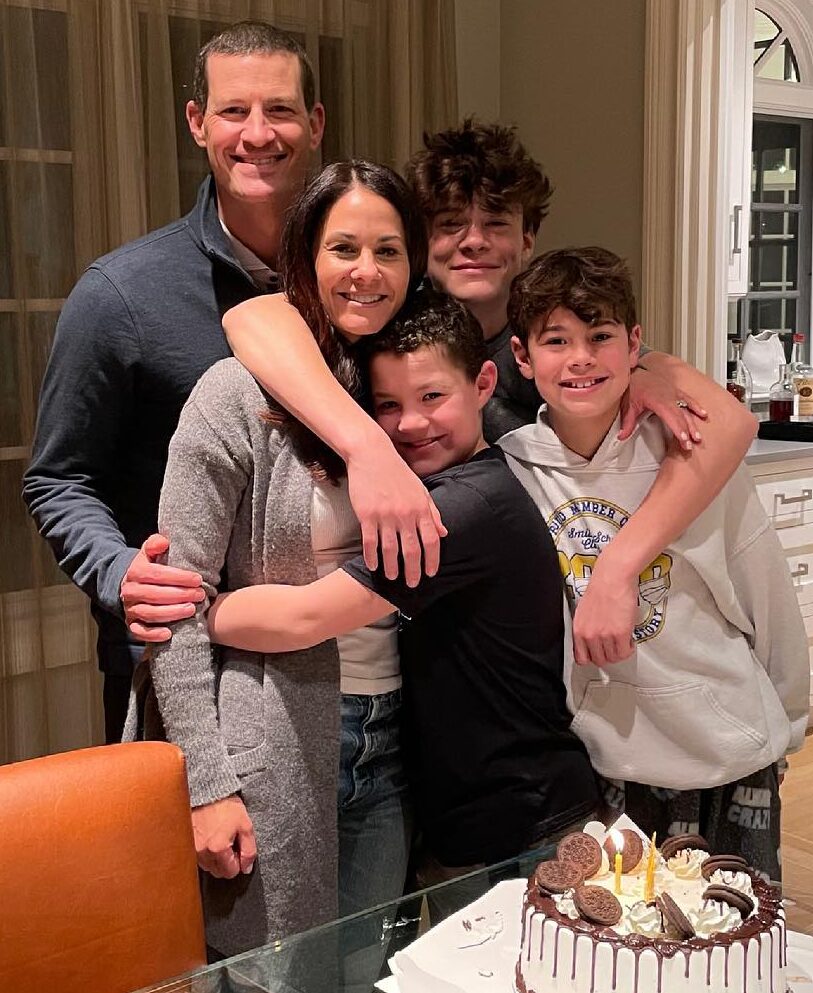 About Tracy Wolfson's Professional Life
Wolfson's voice is also used for sideline reports in the games NCAA College Hoops 2K8 for Xbox 360 and PlayStation 3. Wolfson will join Jim Nantz and Phil Simms as a sideline reporter for NFL games on Thursday nights and some Sunday afternoons in 2014. This was announced on May 22, 2014.
She was the floor reporter for the NCAA men's basketball championship games on TBS in 2016 and CBS in 2017. Wolfson has covered the Super Bowls XLVII, 50, LIII, and LV from the sidelines.
Also read: Who Is Bill Belichick's Wife? All You Need To Know!
In 2005, Mississippi State University asked her to be part of their College Sports Speaker series. Since then, she has spoken at and run several Foundation for Diabetes Research events as a spokesperson and master of ceremonies. In 2004, USA Today said that she was one of the NCAA tournament's "Best New Faces."