Diana, Princess of Wales, was a member of the British royal family. She was born Diana Frances Spencer on July 1, 1961, and died August 31, 1997. She was the first wife of Charles, Prince of Wales, the heir apparent to the British throne, and the mother of Princes William and Harry. Diana's activism and beauty made her an international icon, and her troubled personal life made the public look at her in a way they never had before.
On August 31, 1997, Princess Diana died in a terrible car accident in Paris. Her death shocked the whole world. But the unexpected death of the Princess of Wales wasn't the only bad thing that happened that fateful night. Even though billions of people watched Princess Diana's funeral, she was actually one of three people who died too soon. The other two were the driver of the car, Henri Paul, and Diana's boyfriend, Dodi Al Fayed. In actuality, just one person, Dodi Al Fayed's bodyguard Trevor Rees-Jones, lived through the fatal car accident. He was hospitalized for two months with serious injuries. He has always said that he doesn't remember a lot about the crash.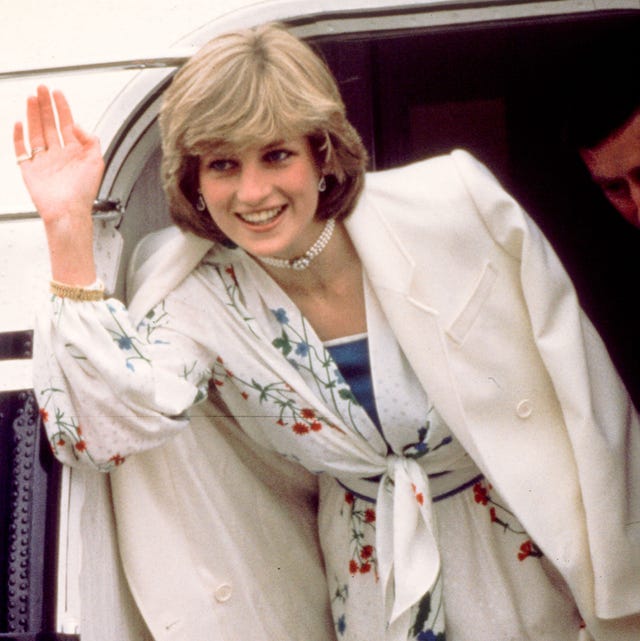 Before their untimely deaths, Dodi and the Princess of Wales had been dating for only a few months and had only spent a few days together. Even though the couple had just started dating, there was a lot of media and public interest in them and talk about what they might do in the future.
Also Read: Who is DeAndre Jordan Dating? Know More About Career, Salary, Personal Life!
Princess Diana's Dating History
Princess Diana was only ever married once, but throughout her life, rumors of love affairs and relationships surrounded her. Only the princess herself could ever confirm what had occurred behind closed doors, despite the tabloids continuously buzzing with rumors of her newest lover.
James Hewitt
In the late 1980s, Diana had an extramarital relationship with James without telling Prince Charles. James was hired to instruct Diana, William, and Harry in horseback riding, but their relationship ended once James was called up to serve in the Gulf War and their affair became public. Since then, speculations about him being Prince Harry's biological father have been circulating, but he recently put an end to them by responding, "No, I'm not," when asked if he was Harry's father. It's worse for [Harry] certainly, poor chap, but it sells papers, he said.
Prince Charles
Diana and Charles met for the first time in 1977, when he was dating her older sister, Lady Sarah McCorquodale. After breaking up with Sarah, Charles became interested in Diana. After only 12 dates, he and Diana got engaged. Five months later, they got married in a big ceremony at St. Paul's Cathedral in London. Together, they had two children, Princes William and Harry. By the end of 1992, their marriage was such a mess that Queen Elizabeth II actually ordered them to get a divorce because of their extramarital affairs and embarrassing conversations that got out. In August 1996, they got a divorce, and Diana gave up the right to be called "her royal highness." Instead, she became known as Diana, Princess of Wales.
Hasnat Khan
When Hasnat first met Diana, he was a fresh faced surgeon at the Royal Brompton. While Diana was still married to Charles in 1995, they had a secret relationship for two years. Diana would call him under the name "Armani" when she went to see him in the hospital. Hasnat is thought to have been Diana's true love. She met his parents and brought him to meet William and Harry.
Hasnat eventually broke up with her because he was afraid of the media attention. In 2008, he told the court about their relationship, saying, "I think she wanted to get married in her head, but she hadn't really thought about what that would mean in real life. She still felt young in her heart. She wanted a husband who would be there for her and with whom she could have a normal life "he said.
Also Read: Bobby Flay Gushes Over Girlfriend Christina Pérez!
Dodi Fayed
In 1997, after she broke up with Hasnat, Diana started dating the Egyptian heir and film producer. The two went out for a few months and took a vacation on the French Riviera before a terrible car accident in Paris cut short their lives. Just minutes after Dodi's bodyguard Trevor Rees-Jones and her driver Henri Paul left the Hotel Ritz, Henri Paul lost control of the car while trying to get away from paparazzi. Dodi and Henri died right away, and Diana was pronounced dead less than two hours later. Trevor's face was badly hurt by the air bags (he is the sole survivor of the crash). Henri had three times the legal limit of alcohol in his blood at the time of the crash, which is why he crashed.