Stephanie Bissonnette, a frighteningly beautiful and talented Broadway dancer, and choreographer best known for her role in Mean Girls the Musical died on December 19, 2022. This is really sad news. It was shocking that she died so young and healthy at the age of thirty-two.
With a heart that is deeply pierced, let's take a quick look at Stephanie and the cause of her death. People we love never leave us. They walk with us every day, unseen and unheard, but always close. So much loved, so much missed, so dear.
About Stephanie Bissonnette
Stephanie Bissonnette was one of the most famous American stage choreographers and dancers for her work in the musical Mean Girls. She played Dawn Sweitzer for the first time. Stephanie Bissonnette went to college and graduated from Point Park University. Stephanie was a busy choreographer who worked on shows at The Muny, Riverside Theatre, Seven Angels Theatre, and Shakespeare Theatre Company, among others.
Stephanie was in the music video for Never Comin' Down by Keith Urban. She was also one of the Broadway stars who were in the famous documentary Ensemble. The documentary was about the strange situation these Broadway dancers found themselves in during the Covid pandemic.
The dust has covered up a lot of information about her early life and career. She was thought to be one of the most interesting dancers and choreographers, but she died too young on December 19, 2022, at the age of 32.
Also read: Coroner Season 5 Release Date, Cast, Plot, & Trailer!
Know About Stephanie Bissonnette's Cause Of Death
When we look at Stephanie's life, it's pretty clear that she was told she had a brain tumor in late 2019. She had to go through a lot of radiation treatments, but luckily the tumor was taken out. But it's not clear what happened to her health to make it worse at such a young age.
The official cause of this well-known dancer and choreographer's death has not been revealed yet. The Mean Girls used their official Twitter account to say that Stephanie Bissonnette had died.
"Our hearts are broken as the Mean Girls community mourns the loss of Stephanie Bissonnette. Our original Dawn Sweitzer, Stephanie was part of our Broadway company from our first performance to our last. She filled our theatre with her laughter and friendship, inspired us with her fighting spirit and bravery, and graced our stage with the fiercest talent Broadway has ever known. Our thoughts and prayers are with Stephanie's family, friends, and the entire Mean Girls community during this time. We will miss her profoundly and encourage everyone to do something they love today in Stephanie's honor".
Even though the official cause of death hasn't been found yet, she was a very talented girl in every way. With her unwavering enthusiasm and courage, Stephanie was able to make a name for herself in the business world in a short amount of time. Her unquestionable morals and horrifying skills helped her get to the top of her field, and everyone who knew her loved her.
Stephanie Was Told She Had A Brain Tumor
Late in 2019, Stephanie Bissonnette was sadly told she had a brain tumor. The actress was told she had medulloblastoma. After this was found out, Stephanie had to get a lot of radiation treatments to get rid of the dangerous tumor for good.
In an interview in 2022, Stephanie talked openly about how she was fighting this impossible opponent. The dancer with many talents said that during a performance, she suddenly felt an unbearable twinge, which led to the diagnosis.
Also read: Is Renee Rapp Gay Or Not? All You Need To Know!
During the interview, Stepahine said
"The twinge literally passed in two seconds. It was very brief, and I was able to finish the show that day. Then I called out of the show that night. I don't think we would have found the tumor if I worked a normal nine-to-five job. Because I move so much and I do crazy things for a living. I have been doing it since I was five".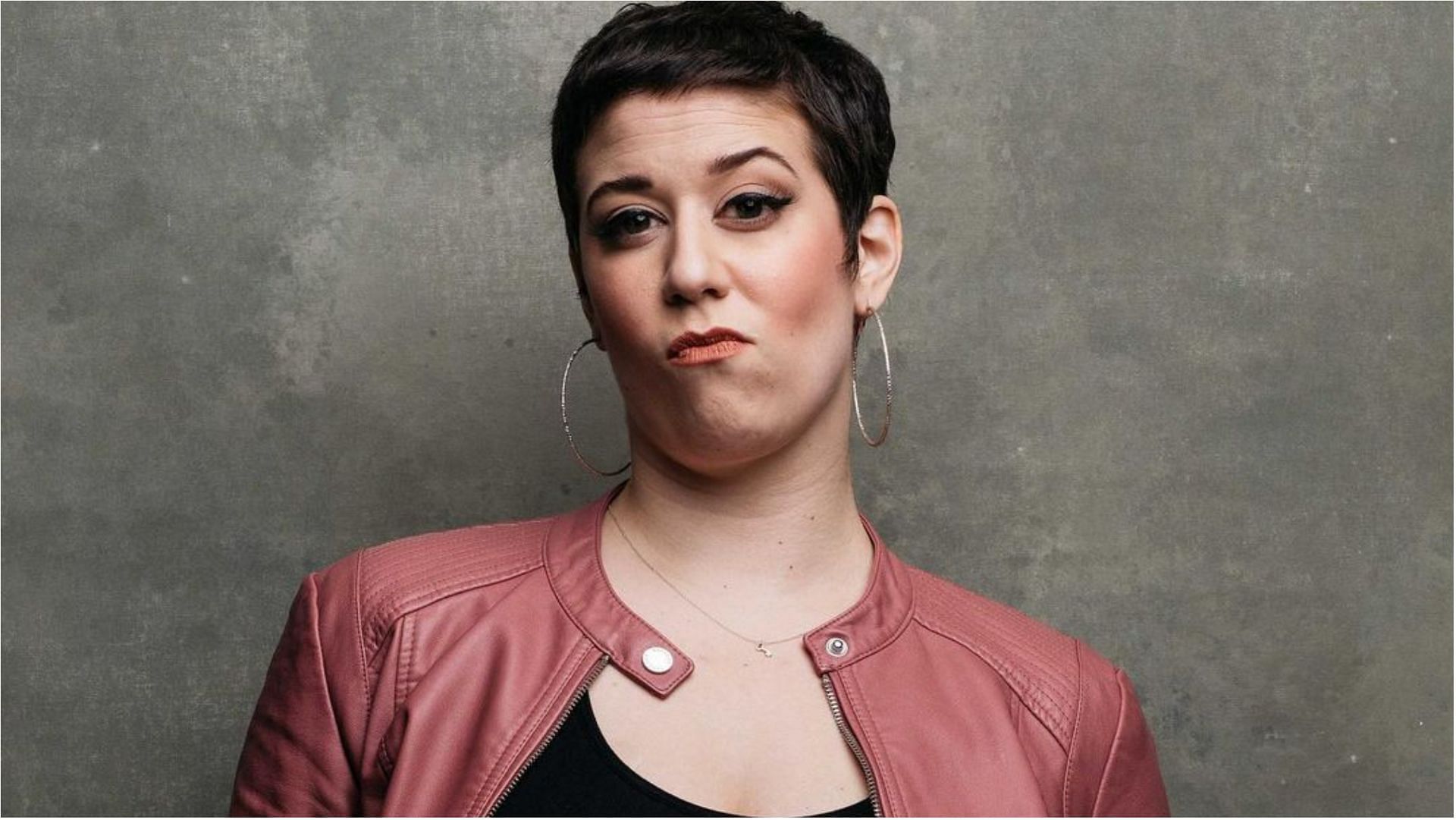 Stephanie was a very brave girl who fought hard from the age of five when life got in her way. When she felt pain out of the blue, she was sure that she was about to come up with something. But she never in her wildest dreams thought it would be a tumor. The doctors said that they couldn't think of any reason why a young, healthy woman of twenty-eight would have this kind of tumor.