Christina Applegate is an American dancer and actress who has won many awards. She became famous as one of the main characters in the American sitcom "Married… With Children."
The show ran for ten years and was a huge hit in the US. It was later shown on TV in several other countries. She was a guest star on Friends, an American sitcom that is very popular.
Her performance got her a nomination for an Emmy. She was also up for a Tony Award and a Golden Globe Award. Applegate has also been in several movies. She was in movies like "Grand Theft Parsons" and "Vacations."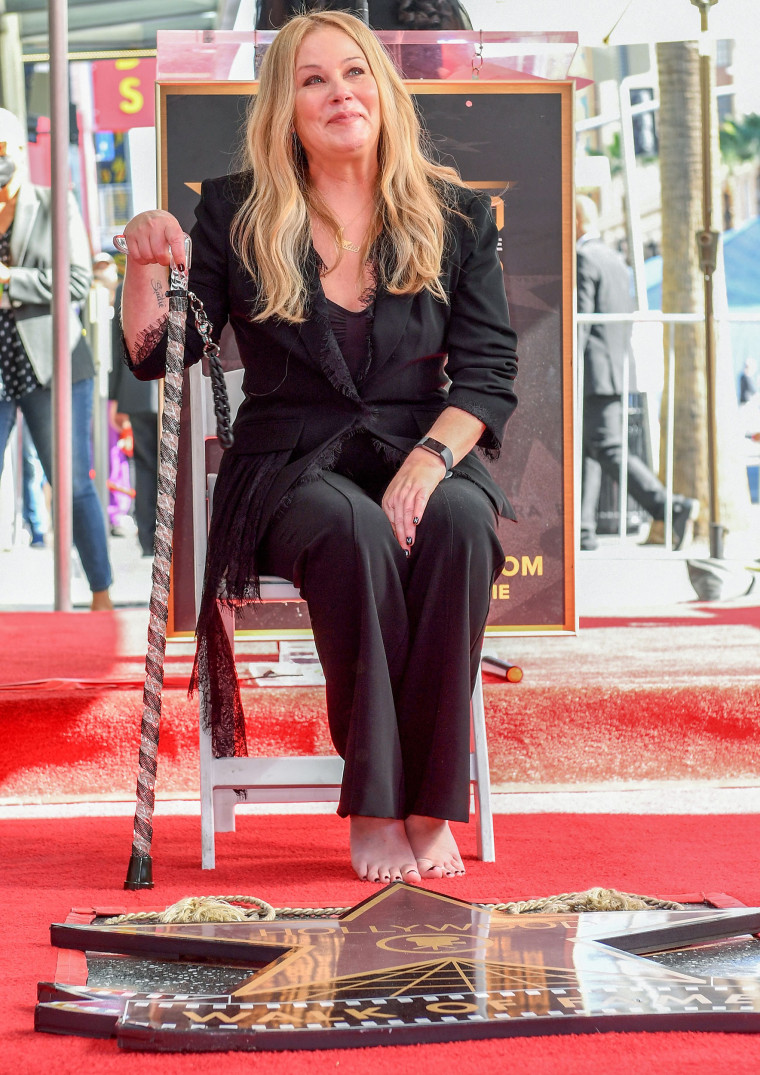 She recently went barefoot to the Walk of Fame Ceremony. So why? In this article, we're going to talk about this.
Why Did Christina Applegate Not Have Shoes On?
Christina Applegate went barefoot to her Hollywood Walk of Fame ceremony on Monday so she could be more comfortable while she fights multiple sclerosis.
"For some of us with MS, the feeling of shoes can hurt or throw us off balance," the 50-year-old star wrote on Twitter with a photo of her bare feet standing on her new star.
Also read: Know About Sean Strickland's Girlfriend & His Professional Career!
"So today I was me. Barefoot."
In 2021, she told people that she had MS, which is a disease of the central nervous system. Selma Blair, another star, has also been diagnosed with the disease. Among other things, it can make it hard to communicate, hurt, and lose the ability to see and move.
The "Sweetest Thing" star tweeted at the time, "It's been a wild ride." "However, people I know who also have this disease have given me a lot of help."
Christina Applegate's Speech Was Very Emotional
On Monday, at the ceremony where she got a star on the Hollywood Walk of Fame, Applegate got emotional as she talked about how important her friends and family have been to her as she has dealt with MS.
"I don't say I have friends. I say I have a family instead. These people take care of me. "They take care of me every day of my life, and I don't know what I'd do without them," she said before addressing "the most important person in the world." – Eleven-year-old Sadie Grace LeNoble.
"You are a lot more than you think you are. You are so pretty, nice, loving, smart, and interesting. She told her daughter, "It makes me happy to wake up every day and take you to school. "To me, you're everything. Thank you for always being there for me."
Also read: Who Is Natasha Leggero's Husband? Know About Moshe Kasher!
She turned to the cameras in between sobs and said, "Oh, and I have a disease. Did you miss it? I don't even have shoes on."