Born on April 29, 1933, Willie Hugh Nelson is a well-known American singer, songwriter, musician, political activist, and actor, who played a significant role in the outlaw country movement. This subgenre of country music emerged in the late 1960s as a response to the traditional and conservative conventions of the Nashville sound, and Nelson was one of its prominent figures.
Willie Nelson, the legendary American singer, songwriter, and musician, has not only won hearts with his music but also with his large and loving family. The country music icon has been married several times and has fathered children with different women. Adding to the mix, he also had a child with an ex-girlfriend. Despite the complicated family dynamics, Willie has maintained a strong bond with his children over the years.
Let's take a closer look into Willie Nelson's personal life including his children.
Meet Willie Nelson's Eight Children:
Lana Nelson
Martha Matthews gave birth to Willie Nelson's first child, Lana, and since then, she has been an integral part of his life. Nelson often features Lana, his daughter, on his social media accounts, where he shares delightful memories with his followers, such as Lana signing his cast or supporting his business.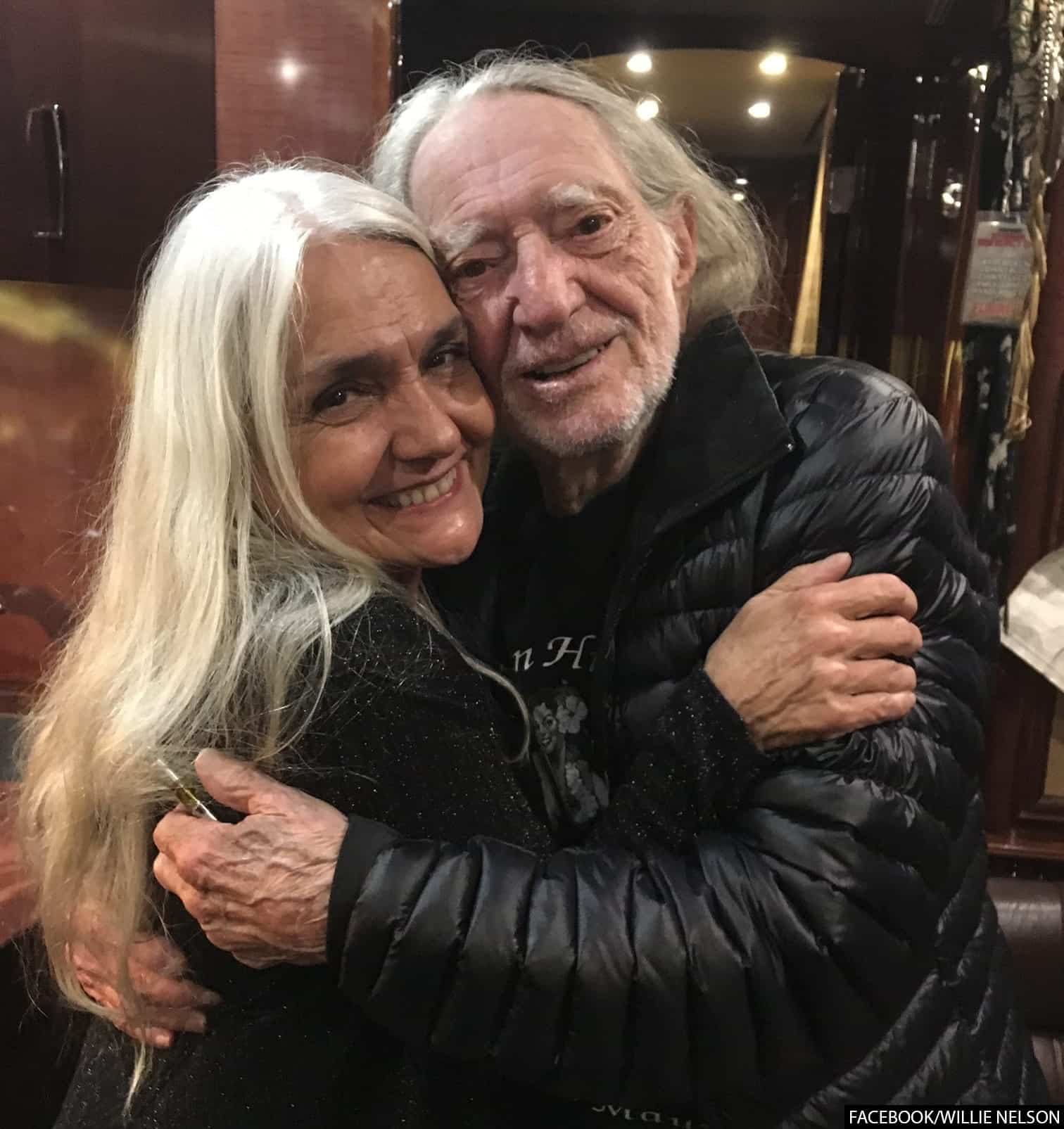 In 1986, Willie Nelson gave his daughter Lana Nelson a small role in his film "Red-Headed Stranger", which marked her debut in the entertainment industry.
Martha Matthews
Willie Nelson and Martha Matthews welcomed their second child, Susie Nelson, into the world on May 23, 1956. Susie, who reportedly has Cherokee ancestry like her father, pursued her education later in life and earned her high school diploma at the age of 27. She also spent several years performing music and sharing stories on Indigenous reservations across the United States and Canada.
Also read: Sarah Shahi's Plastic Surgery: Here's What We Know
In 1987, Susie published a book titled Heart Worn Memories: A Daughter's Personal Biography of Willie Nelson, which shed light on the life of her famous father. In 2012, Susie co-hosted a radio show with her father on Willie's Roadhouse, the SiriusXM channel owned by the country music icon.
Willie "Billy" Hugh Jr.
The youngest child of Willie Nelson and Martha Matthews was a son whom they named Willie Hugh Jr., but he was commonly known as Billy. Unfortunately, Billy passed away on Christmas Day in 1991, which was a devastating experience for Nelson. According to People, Nelson once confided to a friend that he had never gone through anything as traumatic in his life as losing his son.
Before his untimely death, Nelson and Billy collaborated on a gospel song titled "My Body's Just A Suitcase For My Soul," which was a beautiful and poignant tribute to the life and the afterlife.
Paula
In 1963, Willie Nelson tied the knot with Shirley Collie, a well-known country and rockabilly singer. However, their marriage came to an end in 1971 when Shirley discovered a bill from a maternity ward in a Texas hospital that suggested Willie had fathered a child with another woman named Connie Koepke. Willie and Connie had a daughter together, whom they named Paula Carlene.
As a singer and disc jockey, Paula Carlene Nelson has recorded several songs, including a cover of the classic hit "Have You Ever Seen The Rain."
Amy
Willie Nelson tied the knot with Connie Koepke after having a child together, and they welcomed a second daughter named Amy. Amy is also musically talented. She has performed alongside her sister Paula and father Willie, singing "Have You Ever Seen The Rain" during one of his concerts.
Lukas
Following his divorce from Connie Koepke in 1988, Willie Nelson began a relationship with his present wife, Annie D'Angelo. The couple welcomed two sons together, the first one being Lukas Autry.
Lukas has inherited his father's musical talents and is a successful musician himself. He is the lead vocalist and guitarist for the band Lukas Nelson & The Promise of the Real. In addition to his music career, Lukas has also worked in the film industry and helped produce the soundtrack for the movie A Star Is Born.
Also read: Is Kwite Gay? A Look Into His Personal Life
Micah
Another child that Willie and Annie welcomed was a son born in 1990 named Jacob Micah, who now goes by the name Micah. Like his father and brother Lukas, Micah is also a musician and has played with both of them on multiple occasions.
Renee
Willie Nelson shared with Express in 2012 that he had reconnected with an old friend, Mary Haney, after losing touch with her for many years. To his surprise, he learned that they had a daughter named Renee. Furthermore, Renee has a daughter named Noelle, and Noelle has a daughter named Jordan, who Willie proudly refers to as his great-granddaughter.