Season 9 of "American Horror Story" restored audiences to all the clichés, titillation, gore, sex, and s'mores of classic 1980s slasher flicks after confronting haunted houses, witches, monsters, asylums, aliens, ghosts, vampires, and the actual apocalypse. In "AHS: 1984," producers Ryan Murphy and Brad Falchuk took a modern look at eighties nostalgia, utilizing the latter to both comment on and celebrate the former in the series' most campy season yet.
While the season's unconventional approach to the "AHS" universe didn't go over well with some viewers, it was largely well-received by others who were looking for some good old-fashioned jump scares and silliness after seasons like "AHS: Cult" and "AHS: Apocalypse."
American Horror Story Season 9 Trailer
However, in addition to playing up some all-too-familiar slasher tropes and archetypes (e.g., Death by Sex, the Final Girl, Satanic Panic, and Sympathy for the Devil), "1984" also managed to weave in some familiar Ryan Murphy themes, many of which were completely absent from the decades-old narratives that inspired the season. In the season finale, named "Final Girl," these themes and explorations come to a climax, and Murphy takes additional care to make sure they're given as simply and straightforwardly as possible.
In the AHS: 1984 finale, there is redemption and accountability.
All of the most well-known slasher archetypes may be found in "AHS: 1984." There's the "slut" (Billie Lourd's Montana Duke), the individual dealing with a previous offense (DeRon Horton's Ray Powell), the virginal Final Girl (Emma Roberts' Brooke Thompson), and, of course, the super-human killer (Billie Lourd's Montana Duke) (Mr. Jingles, played by John Carroll Lynch). However, as the season unfolds, these characters' personalities are revealed, revealing both the ridiculousness of — and the societal justification for — their existence in the American mind.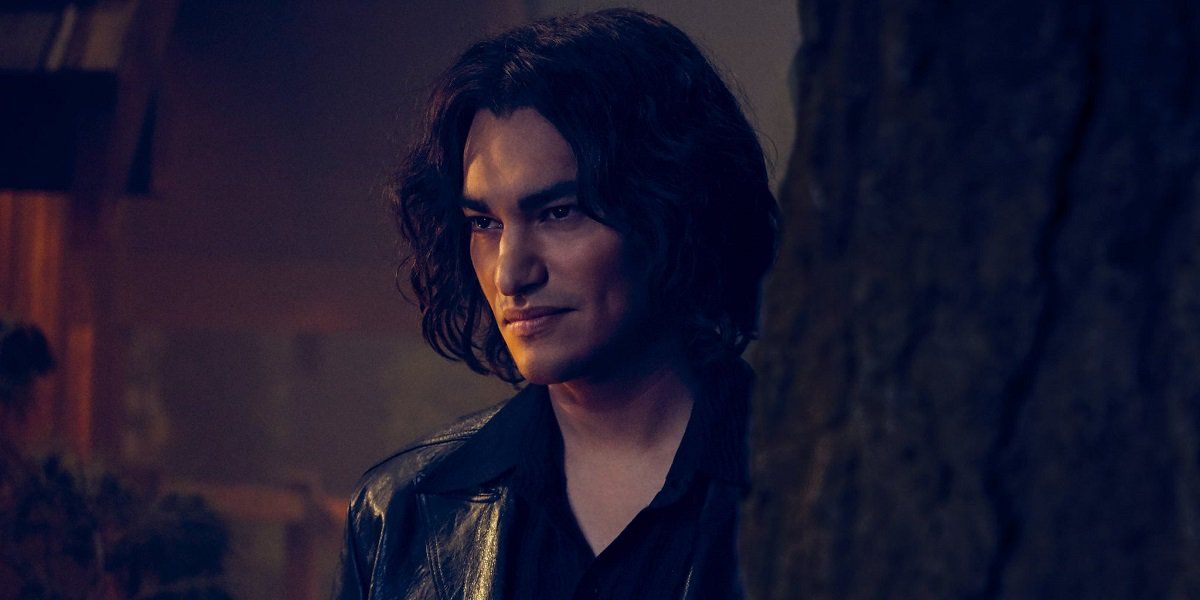 Montana is a film directed by Bill Lourd. Duke, for example, possesses something her predecessors in the 1980s lacked: an infuriatingly acute knowledge of the injustice of — and misogyny — behind her position in the story. Murphy even goes so far as to set Montana ("the harlot") against Brooke ("the virgin"), making them more than just traditional foils, but outright antagonists.
Only in an "AHS" slasher film would the good girl defend herself by gutting the femme fatale with a huge knife. Furthermore, both women are only able to find redemption by letting go of their mutual rage – a symbiotic rage that was only ever fueled by conditions produced by the males in their life.
Montana, Ray, "Mr. Jingles," and other "violence and sex" obsessive figures (for whom the original 80s slasher storylines had little love) all find salvation after accepting responsibility for their wrath and failings. Ray saves Brooke's life in the end, allowing her to be one of the two Final Girls. Mr. Jingles makes the ultimate sacrifice to defend his son. Margaret Booth (Leslie Grossman) and Richard Ramirez, the previously malicious and "pissed off" spirits of Camp Redwood, manage to work together to combat the true evil at hand (Zach Villa).
In the AHS:1984 finale, we see freedom and the ultimate girls.
The ultimate objective for some of Camp Redwood's array of characters is to be rid of the dark powers of their past. While Mr. Jingles, Ray, and Montana do not reach freedom in life (or, as the sentimental eighties end-note puts it, "in the living years"), they are eventually free of their guilt, hatred, and rage. Psychologist Donna Chambers (Angelica Ross), good girl-turned-badass Brooke, and Mr. Jingles' son Bobby (Finn Wittrock), on the other hand, are able to obtain some form of emancipation from their pasts without having to die first.
It's no coincidence that "AHS: 1984" finishes with two Final Girls, rather than just one. Brooke's survival as a brunette, bookish, and white virgin is unsurprising and fully in keeping with the slasher genre. (Earlier in the season, Donna remarks to her, "Thank you for your sacrifice," and "I promise you'll be recognized as a feminist hero…") But the fact that the other Final Girl is a conflicted Black woman with a terrible background and more than a little blood on her hands, much to her own surprise, is huge.
The season AHS:1984 is the most self-referential yet.
From one of Ben and Vivien's first talks in the pilot episode of "American Horror Story: Murder House," it was evident that the show had no intention of shying away from severe self-reference, and even initiating a direct dialogue with viewers. "There's something about it that I find strangely comforting," Vivian (Connie Britton) says of the grotesque and terrifying mural that covers the walls in their new home, to which her psychologist husband (Dylan McDermott) responds, "… people tell stories to cope with their fears… to give us some sense of control over the things we're afraid of."
Murphy and Falchuk, on the other hand, take that conversation to a whole new (and even more direct) level in "AHS: 1984."
Montana, enraged, exclaims, "Men do awful s— all the time." "F— dead corpses, cut up tits. What's more, you know what? They are pampered as if they are rock stars. Fan mail, movies, and books abound. And it's always Mommy's fault for not loving them, or the wife's inability to fulfill him, or the beautiful girl who turned him down. Why are we continuously blamed as the scapegoat for sick men's nonsense?"
This admonition was partly expected — "intentional camp" is, by definition, exceedingly self-aware (as explained by the BBC). However, in the Season 9 finale and penultimate episode, this understanding is expressed so forcefully that it feels as if the producers are interrupting the story to communicate directly via their characters. When you combine Margaret Booth's thriving "macabre real estate" business ("Murder has always sold well," she argues) with Montana's prolonged monologue, it's easy to see Stefanie Black's National Enquirer reporter as a fun-house mirror proxy of Murphy himself. She quips, "I can make serial killers look seductive and enjoyable."