Apex Legends, the award-winning battle royale from EA and Respawn Entertainment, will be coming to mobile devices at some point this year, as we've known for a while. But, because we're learning more about Apex Legends Mobile every day, we've put together this guide for you to read to get up to speed on what might be one of the most popular mobile games of 2022.
We've been talking about Apex Legends Mobile for years, and while there was some concern that it had been shelved, news in February reaffirmed that it was still in the works and that we'd be hearing more soon. This comes as no surprise; EA has made it obvious that they want to extend its mobile presence; in fact, in 2020, EA's CEO, Andrew Wilson, stated, "unlike many others in the mobile industry, we've established a really solid and lucrative business."
APEX LEGENDS MOBILE 1st day With Scout
If you've arrived here, you've presumably sought additional information about the game's improvements, platforms on which it will be released, and perhaps the release date. We have everything you need, no matter what you're looking for. Here's all we know about Apex Legends Mobile thus far.
APEX LEGENDS MOBILE: WHAT IS IT?
Apex Legends Mobile is EA's version of the (very) popular Apex Legends battle royale game. Apex Legends is a free-to-play battle royale game that was published in February 2019 for PC, PS4, and Xbox One. It was just ported to the Nintendo Switch last month. Apex Legends Mobile will be accessible for iOS and Android devices via the AppStore and Google Play; we're still waiting to hear if they'll be available on additional Android marketplaces.
Apex Legends Mobile is likely to follow the same gameplay loop as Apex Legends, in which players assemble tiny squads of two or three people and then deploy – from the air – onto a massive island. Players arrive on the island with no weapons or equipment and must quickly gather supplies.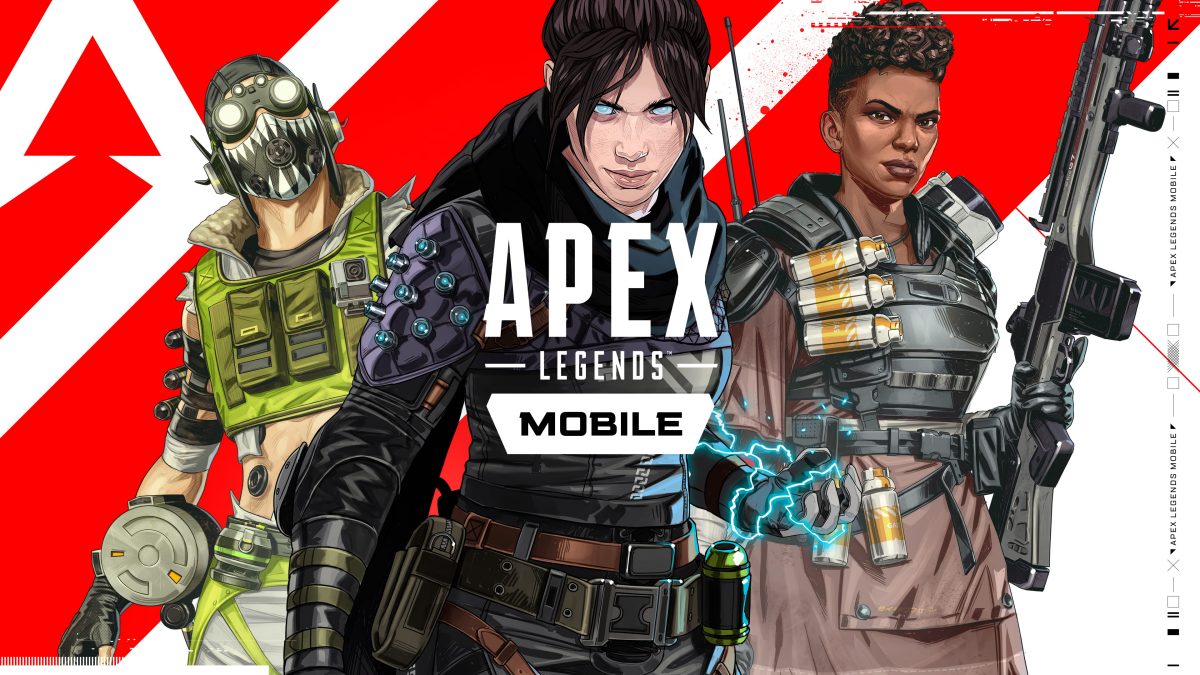 They must be quick, though, because each battle usually has roughly 60 individuals, and despite the island's size, the match is finished when just one team survives. Because they must be quick, players must learn to adjust to Apex Legends' diverse arsenal of guns and equipment, as they will not always receive the equipment they are accustomed to.
WHAT IS THE DATE OF THE APEX LEGENDS MOBILE RELEASE?
Apex Legends Mobile will be released worldwide on May 17, 2022.
The regional launch date for the ten selected nations was set for March 7th, 2022 at 4 p.m. PST. These are the countries:
Australia
New Zealand (NZ)
Singapore
Malaysia
Philippines
Indonesia
Mexico
Peru
Argentina
Colombia
Interestingly, one of the game's main competitors, PUBG Mobile, is now inaccessible in India. So, whether it's on purpose or not, EA & Co. has done a good job positioning themselves to attract an audience that can't get Fortnite or PUBG Mobile through the two big app stores. Phew.
ARE APEX LEGENDS MOBILE AND APEX LEGENDS THE SAME?
There were many doubts regarding Apex Legends Mobile, such as whether it will follow in the footsteps of Call of Duty: Mobile and PUBG Mobile in being a different entity from the primary game. Or will it be more like Fortnite or MMOs like V4, with the game matching and cross playing with other versions of the game?
The former has been confirmed, with Respawn Entertainment apparently working with other partners to develop the Mobile version. The game will be free-to-play, created from the ground up for mobile, and will not support cross-play, according to information revealed on April 19th.
WILL APEX LEGENDS MOBILE BE AVAILABLE FOR FREE AND WITH REGULAR UPDATES?
It's reasonable to assume that it will be free-to-play, given that Apex Legends was free-to-play, to begin with, and that the creators have said that it would be. What may pique your attention is that it will most likely follow the primary game's battle-pass-driven 'Season' structure. Each season introduces new legends and limited-time play modes, but players may also purchase a Battle Pass, which provides more content while they play the game.

The Battle Pass is inexpensive and a notion that most people are acquainted with. You put some money into a game that, to be honest, didn't cost you anything, to begin with, and it rewards you with cool new cosmetics and stuff. It's well-balanced and provides structure to Apex Legends by providing extra difficulties for players to overcome.
Related – Ruthless Season 3 Episode 12 Air Date – All We Know!
IN APEX LEGENDS MOBILE, WHAT LEGENDS WILL BE AVAILABLE?
We can confidently answer this one because several of the Legends have already been confirmed for Apex Legends Mobile. A character choosing screen verified the following:
Bl
Bloodhound
Gibraltar
Lifeline
Octane
Wattson
Bangalore
Wraith
Caustic
Pathfinder