You know there's nothing charming about Attack on Titan when the massive walls of mankind's final bastion are broken by ferocious giants and young hero Eren observes his mother being devoured alive. When creator Hajime Isayama noticed how apocalyptic themes were gradually being supplanted by action-comedy and slice-of-life titles in manga magazines, he felt it was time to go back to a period when blood and guts ruled over song and dance.
Readers have been overwhelmingly positive. Attack on Titan was the fourth most popular manga series in Japan overall in 2016, selling 6.5 million copies, and it is off to a great start in 2017, with sales second only to the ever-popular pirate classic One Piece. This is the untold story behind Attack on Titan's phenomenal success.
It all began as a one-off.
Attack on Titan began as a 65-page one-shot created by Isayama when he was 19 as a "prototype." His editor didn't approach him with an expanded request until a few years later. "My editor suggested that I turn that old one-shot into a long-running serial," Isayama stated. "At which moment I spent a half-year devising the specifics of that entire universe."
After finishing the outline and creating the characters, they submitted Attack on Titan to Shueisha's Weekly Shnen Jump, the country's best-selling manga anthology. According to rumors, Jump rejected Isayama's work because it was too adult for their audience, and they told him to come back with something more appropriate. Instead, Isayama brought Attack on Titan to Kodansha's Bessatsu Shnen Magazine, a competitor to Jump. It first appeared on September 9, 2009, and is still available there today.
During a disagreement, Isayama had the idea.
After coming to Tokyo, Isayama came up with the concept for Attack on Titan. He had always been interested in physical education and combat sports as a student but had always been self-conscious about his small stature, joining sumo tournaments only to be easily defeated by the bigger students. He said, "I realized I was inferior." "I admired the powerful and had an underlying desire to improve my appearance."
Eren Yeager, the story's tenacious protagonist, is obsessed with this ambition. When his house is attacked by the Titans for the second time, he uses a unique talent he didn't realize he possessed and changes into one of them, making the fight a bit more balanced. This concept occurred to Isayama following an incident at a late-night internet cafe in the capital, where he was working to support himself. Unhappy with the treatment he received, a huge visitor seized Isayama by the collar. He remarked, "I felt the terror of meeting someone I couldn't speak with," and turned that worry into his art.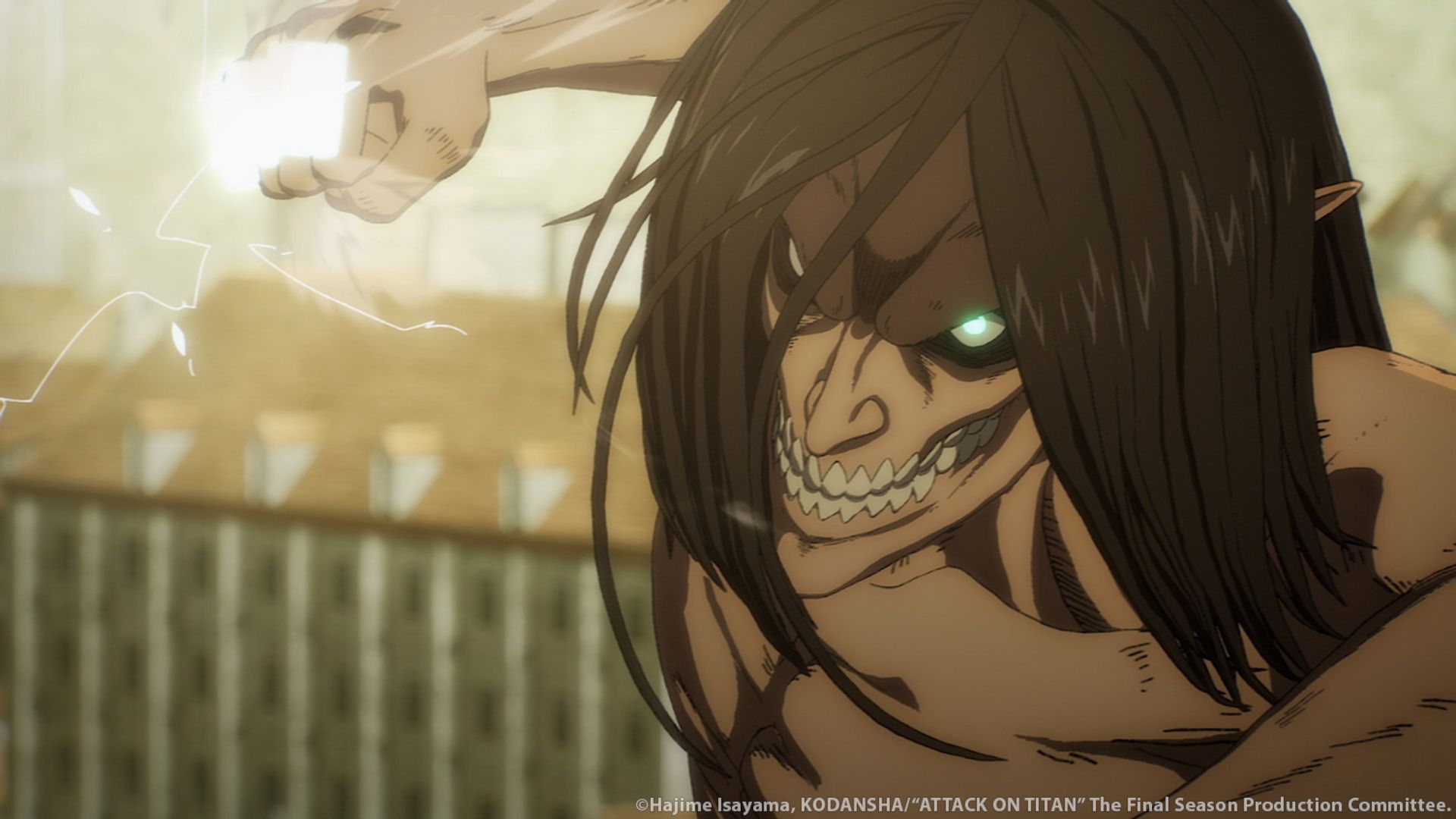 The Japanese culture is reflected in the walls.
Isayama has shown interest in what it might be like to live in a world without humans, using the Will Smith film I Am Legend as an example. He pondered, "I suppose I could actually pull it off as long as I keep my living surroundings intact." "If I had no access to the outside world, I could probably easily survive as a hermit." According to Studio WIT president George Wada, the man behind the anime adaptation, it may seem like a strange vision, but it's one that Japanese people can identify to.
Wada explained during the 2013 Anime Expo in Los Angeles that the notion of being secluded within the wall came from manga author Hajime Isayama, who was inspired by Japanese culture. "It's more of a Japanese cultural notion because Japanese people may get quite secluded and imprisoned… In the series, the 'Wall of Fear' plays an important part. I believe the audience may relate to folks who have overcome their fears."
The last human town in the novel is made up of three 50-meter walls (called Maria, Rose, and Sina) that divide the populace into classes. The richest camps have all three walls between them and the Titans, but the poorest outlying camps are barely a stone's throw away from the murderous giants prowling beyond.
Before the Autumn
Isayama's editor wouldn't allow the series to go through unless he had a plan for the finale, so he knows what happens to his characters, even if he is sloppy when it comes to fleshing out a universe. "Now that I think about it, I don't think I had really thought the tale through when I started it," he admitted in 2014. "It's still quite weak in comparison to the sci-fi realms that my elder artist pals shared."
To add additional depth to the Attack on Titan tale, Kodansha enlisted the help of author Ry Suzukaze, who wrote a light novel prequel called Before the Fall. This three-volume novel takes set 70 years before the events of the original, before mankind fell to the Titans, as the title indicates.
Related – Prodigal Son Season 3 – Latest Update on Release Date, Cast
Before the Fall, the first of three novelized spinoffs garnered mixed reviews, but it was praised for continuing Isayama's work. In their assessment, Otaku USA magazine stated, "Before the Fall lives and dies on how engaging its audience finds the Attack on Titan universe." "It would have been an automatic pass if this had been a straight novelization, but there's something fascinating about the building of the series' crucial equipment."