The final 12 episodes of CBS's action-adventure drama Blood and Treasure, which aired from May to August 2019, have been almost two years in the making. The show brings together an antiquities specialist and an art thief to track down a terrorist who funds his attacks by stealing valuables.
Over the course of 150 days, the globe-trotting series with an Indiana Jones atmosphere was shot in the United States, Canada, Morocco, and Italy, with three foreign cities serving as stand-ins for portions of Europe, Cuba, Africa, and the Caribbean (via the Las Vegas Review-Journal). This makes it particularly challenging to film during a global pandemic.
People still want to know what happens next with the major characters, despite the fact that the series managed to tie up a lot of storyline loose ends in 12 episodes — and deliver some thrilling twists and turns in the process. Indeed, that is why viewers want more: to ensure that the adrenaline trip continues. While a second season is undoubtedly on the way, there is no word on when it will air.
Blood & Treasure Season 1 Trailer
When will Blood and Treasure season 2 be released?
Blood and Treasure were renewed by the network in June 2019, halfway through its first season, after earning consistent but not remarkable rating gains.
Although it was evident that the actors were filming in the fall of 2019, reports on the commencement of production for the second season disagreed. Daytime Confidential reported that production would begin in November 2019, while actor Matt Barr's Instagram showed him on set in October 2019. "We're keeping our options open," CBS Entertainment president Kelly Kahl said of the second season, which was expected to be ready for a summer 2020 or unscheduled backup COVID-19 release. Blood and Treasure are still one of the alternatives, according to Deadline.
Then, in May 2020, executive producer Matthew Federman replied to a fan on Twitter who inquired about the show's progress, saying, "When it's safe, we'll resume shooting and finish the season. There is no set date for the show's premiere." He essentially confirmed that the second season will not be finished.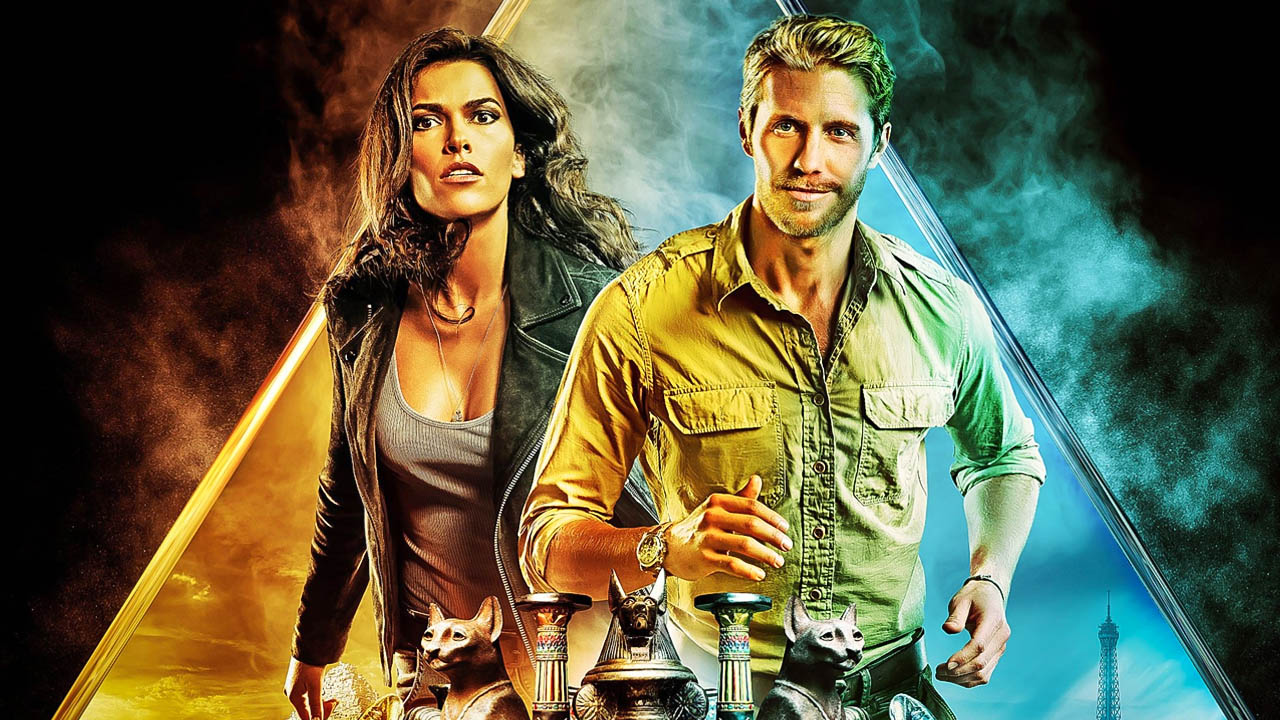 In any case, pandemic delays are said to have pushed the series back until the fall of 2020. Now it's 2021, and the show's next chapter is yet to be seen. However, given that we're halfway through the year, many fans are expecting the series to premiere soon.
Because it was a summer series in 2019, it's possible that it'll return at the same time next year. However, no official announcement has been made, and the show's Twitter account hasn't been updated since the first season finale. In the meantime, supporters are playing a game of waiting.
Who's in the second season of Blood and Treasure's cast?
For Season 2, the majority of the key cast from the first season is expected to return. Matt Barr plays Danny McNamara, a former FBI agent who is now a lawyer specializing in repatriating stolen art, in the first season of the show. Lexi Vaziri, a partner with Danny, is played by Sofia Pernas. Danny saves a smuggler named Simon Hardwick, who is played by James Callis.
Interpol agent Gwen Karlsson is played by Katia Winter, while arms dealer Aiden Shaw is played by Michael James Shaw, Egyptian terrorist Karim Farouk is played by Oded Fehr, Danny's mentor and Cleopatra expert Dr. Ana Castillo is played by Alicia Coppola, and Danny's old friend Father Chuck is played by Mark Gagliardi.
Paget Brewster (Criminal Minds) was cast as a recurrent character in the second season (via Deadline). Sister Lisa, a Roman nun with a "sly sense of humor" who is buddies with Father Chuck, is played by her. Sister Lisa appears to be a valuable source of knowledge for the priest. Aside from that, it's unknown whether some of the actors who played the season's villains, as revealed throughout the series, will reprise their roles.
Is there a trailer for the second season of Blood and Treasure?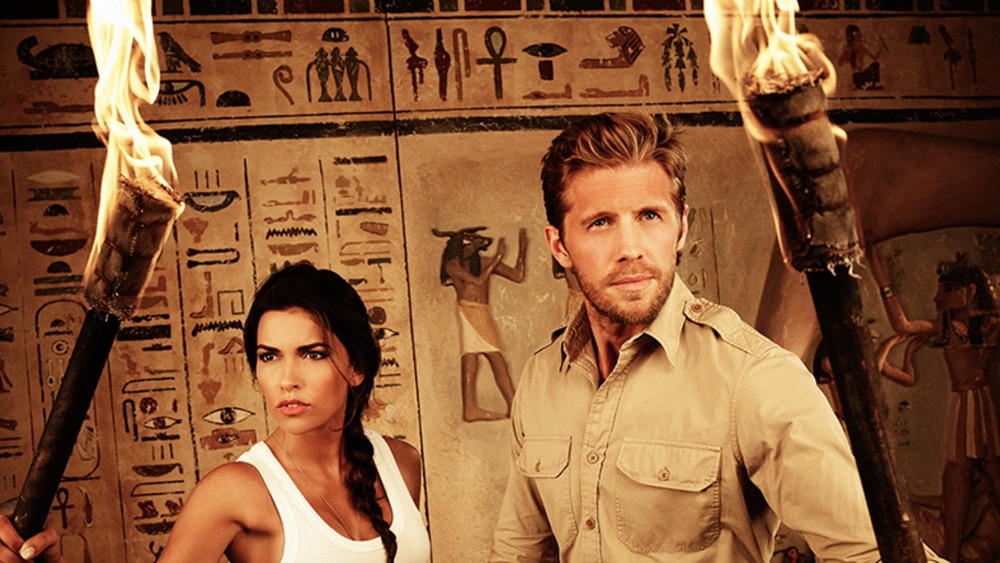 There has yet to be a trailer for the second season. There's also no indication on whether Season 2 has been completed, despite the fact that numerous series have recently resumed production – with appropriate precautions and changes. However, due to travel restrictions remaining in effect in many countries, the worldwide aspect of the series may have made it more difficult for Blood and Treasure to complete the season.
While many countries around the world are reopening to American travelers, current regulations may make filming and bringing in staff problematic. And this is a big show. According to Watch! Magazine, 528 persons were on the call sheet on one day in Morocco, which may be an unsustainable number these days.