Even if Brooklyn Nine-Nine didn't end after season 8, there's a decent possibility the season would have affected the show forever. The sitcom had to totally reconsider its season's direction due to the Black Lives Matter movement and concerns about police violence, and star Andy Samberg said in a 2020 interview with People that he made sure the production handled the issue seriously.
"We're taking a step back," he explained, "and the writers, as well as the cast, are all considering how we're going to move forward." "Right now, we're all in touch and kind of talking about how you do a comedy show about cops and whether we can figure out a method to do it that we're all comfortable with."
Brooklyn Nine-Nine Season 8 Release Date, Cast, & more
If that wasn't enough, the programme will also address the ongoing COVID-19 outbreak in some way, according to The Hollywood Reporter.
For a silly comedy programme, especially one as clever as Brooklyn Nine-Nine, that's not just one, but two tall orders.
So, can the programme pull it off, and when can you see it for yourself?
So far, we have the release date, cast, and trailer for season 8 of Brooklyn Nine-Nine.
When will Brooklyn Nine-Nine season 8 be released?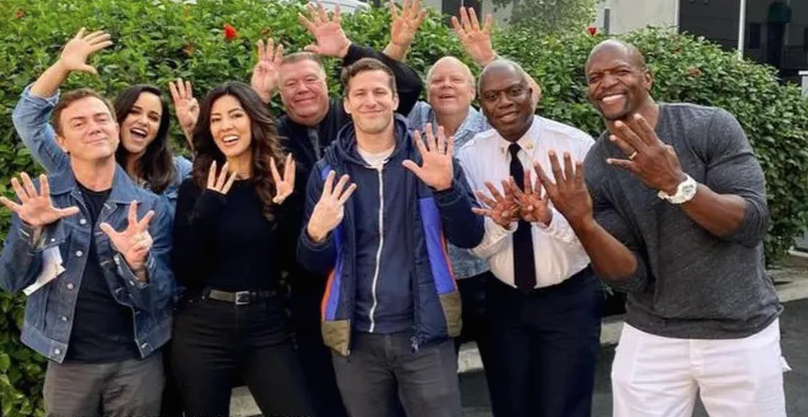 Season 8 of Brooklyn Nine-Nine will premiere in 2021, which is fantastic news. The show's official Twitter account acknowledged this in August 2020 with a simple post that read: "We're in a state of complete joy, Captain Holt says. In 2021, @NBC will broadcast #Brooklyn99, which will also be available on @PeacockTV for streaming."
Now for the bad news, which you were probably expecting in this day and age of constantly fluctuating release dates. The season will not air until the 2021-22 broadcast season, according to The Hollywood Reporter, so while the Brooklyn Nine-Nine Twitter account still proudly proclaims a 2021 launch date, it's highly doubtful that season 8 will show until September at the earliest. The season will be considerably shorter than the previous season's 13 episodes, with only ten episodes.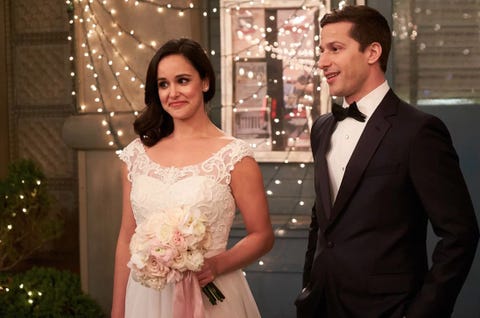 However, there is a bright side. While the show has been postponed, this does not imply that NBC has lost faith in the cast of Brooklyn Nine-Nine. The network, on the other hand, merely wants to ensure that the show's last episodes get the attention they deserve by securing the best possible release date. This is frequently associated with the arrival of autumn.
Who will appear in season 8 of Brooklyn Nine-Nine?
Brooklyn Nine-Nine is a big ensemble programme with a lot of colourful recurring characters and well-known guest stars. Because this is the final season, you can expect to see pretty much everyone who has appeared on the show. The only name that should be avoided is Kyra Sedwick's Madeline Wuntch, who died in season 7. Nonetheless, Raymond Holt, played by Andre Braugher, wouldn't be surprised if his lifelong foe appeared from beyond the veil for one more time.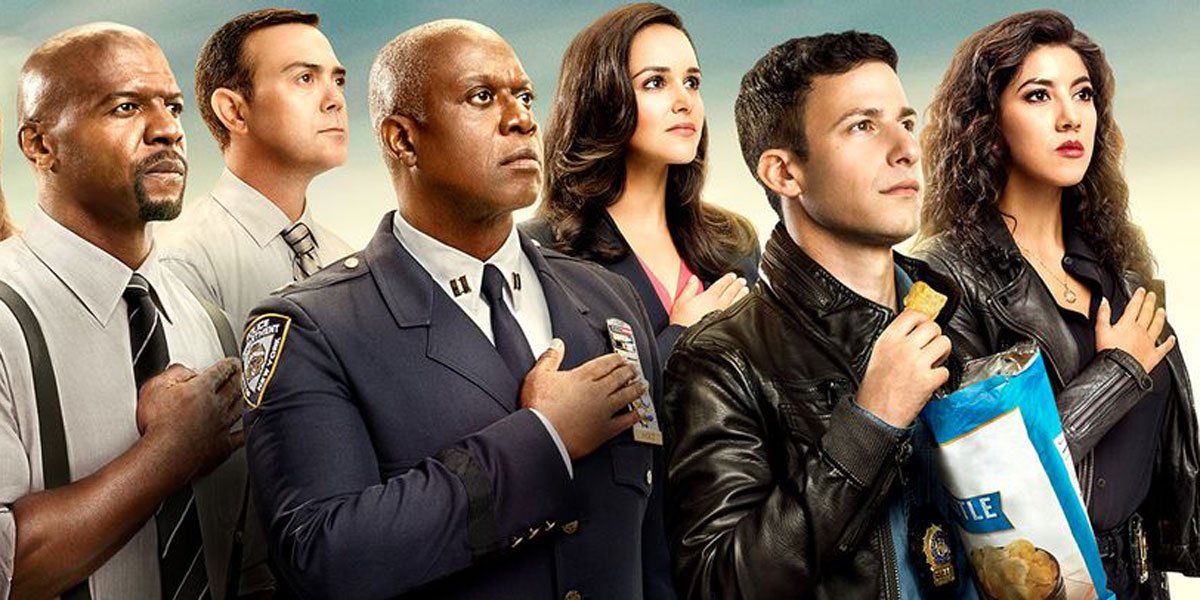 Samberg's Jake Peralta, Stephanie Beatriz's Rosa Diaz, Braugher's Holt, Melissa Fumero's Amy Santiago, Terry Crews' Terry Jeffords, and Joe Lo Truglio's Charles Boyle are the most obvious returnees. The cast image included Dirk Blocker's Hitchcock and Joel McKinnon Miller's Scully, so the 99th Precinct's resident slobs should be back, too.
Gina Linetti, Chelsea Peretti's character, is also expected to make a cameo appearance for one last time. Gina is a sure thing for season 8, according to co-creator Dan Goor, even if she didn't appear in season 7. "The only regret I have with having 13 [episodes in Season 7] is that we didn't figure out a Gina episode," Goor added. "I want to make sure she's in Season 8."
Is there a trailer for the upcoming season of Brooklyn Nine-Nine?
There is currently no official trailer for season 8 of Brooklyn Nine-Nine but be assured that we will update you as soon as one becomes available. However, don't hold your breath just yet; TV programme previews sometimes air close to the actual premiere date in order to promote and sustain maximum buzz.
Season 8 is set to premiere during the broadcast season 2021-22, therefore a teaser is unlikely to arrive before late summer or early autumn. NBC has apparently agreed to use the Tokyo Olympics to promote Nine-Nine — and a "major promotional effort" should be in the works before season 8 begins, if the Olympics take place this year.
Related – Stargirl Season 3 – Fresh Updates on Release Date, Cast, and Plot
While the trailer may take a while to arrive, there's a decent likelihood that some sort of promotional campaign will debut in late July or early August, and it could be the show's most eye-catching ever.