The opening night of Gamescom 2020 was a relatively lacklustre event a few months ago, but it did provide a sneak glimpse at Fall Guys Season 2 at the time. Many fans have been wondering when Season 2 of Fall Guys would premiere, and you can find out right here.
Together with Modern Warfare 2 Remastered, Fall Guys was one of the August 2020 PS Plus games. PUBG and Street Fighter V took their position in September, but their popularity has stayed stable.
If you've been playing the game since the beginning and are ready for mediaeval bouncy castle warfare, the start date for Season 2 is shown below, as well as the exact end date for Season 1.
Fall Guys – Season 2 Launch Trailer | PS4
WHEN WILL SEASON 1 OF FALL GUYS END?
Season 1 of Fall Guys will wrap up on October 8, 2020.
The first season of Fall Guys was supposed to expire on October 6th, but the developers have announced that it will now end on the above date.
Simply go to the store area and check in the upper left corner to find out how many days are left.
WHEN DOES SEASON 2 OF THE FALL GUYS BEGIN?
On October 8th, Fall Guys Season 2 will premiere.
Fall Guys Season 2 will launch on October 8th during the month of Halloween, according to developer Mediatonic.
Players will receive double fame points between October 5th and October 8th.
Fans can expect a mediaeval theme, as well as new outfits and maps, in Season 2 of Fall Guys.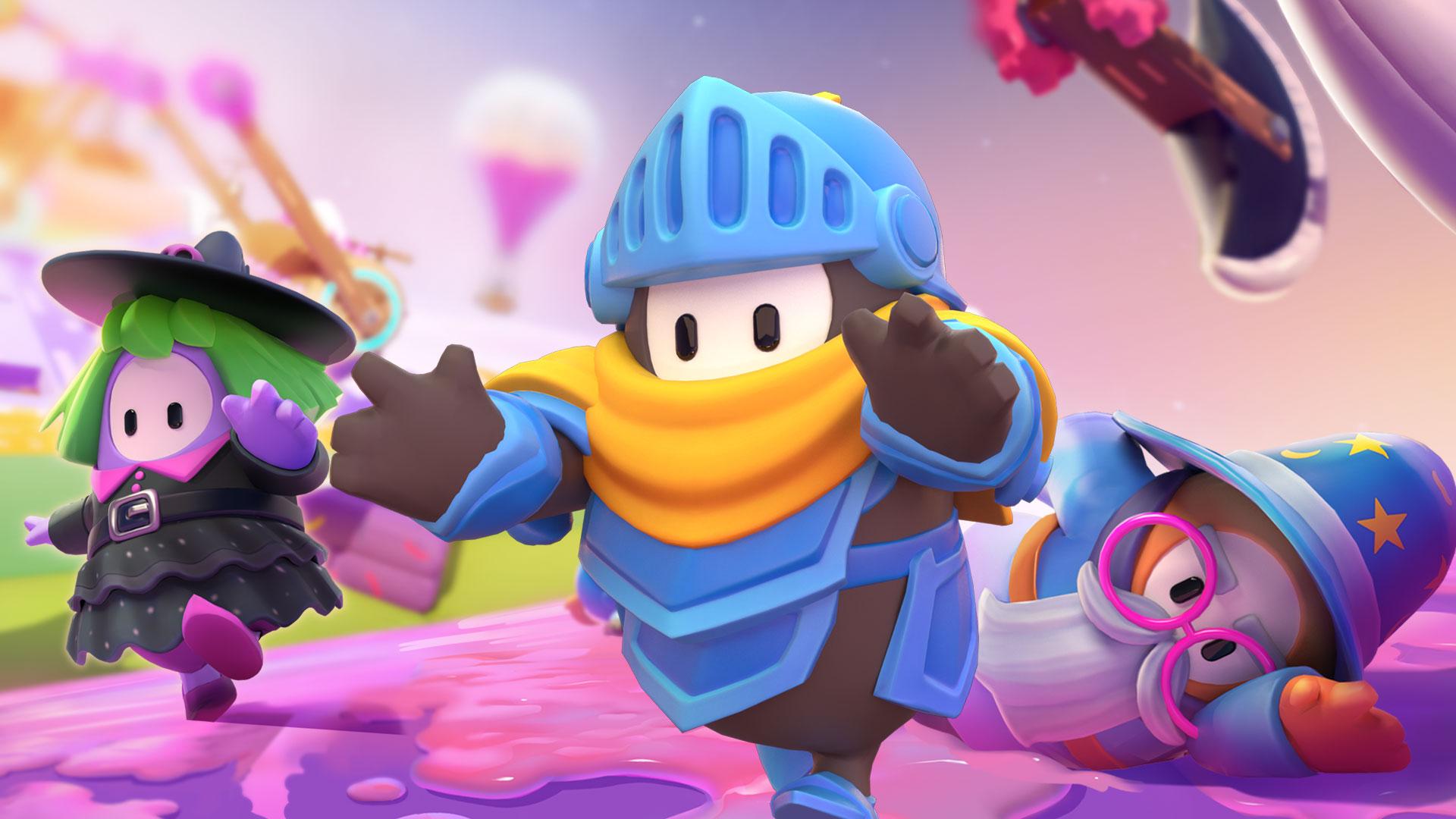 NEW ROUNDS ARE NOW AVAILABLE
Fall Guys Season 2 adds four new levels to the game, with more to follow in future updates. WALL GUYS is a stage in which players must move massive boxes to ascend a fortress' walls. This stage necessitates cooperation among players, which is difficult in Fall Guys.
The THICC BONKUS, a community-named spiky obstacle that swings back and forth at numerous spots throughout the map, is the second new level. The Thicc Bonkus will stop many a run. EGG SIEGE and HOOPSIE LEGENDS are the last two new games, which are medieval-themed variants of Egg Scramble and Hoopsie Daisy.
SELECTOR DISPLAY
Finally, SHOW SELECTOR allows players to select the types of rounds they want to participate in.
There is now a Main Show including all levels, as well as a GAUNTLET SHOWDOWN option. This is where race levels like Slime Climb are queued exclusively. The following is a list of all the maps included in Gauntlet Showdown:
Knight Fever See Saw Slime Climb Tip Toe The Whirlygig Wall Guys Fall Mountain Dizzy Heights Door Dash Fruit Chute Gate Crash Hit Parade
If you only want to play certain levels or dislike certain rounds in Fall Guys, the new show selector can help.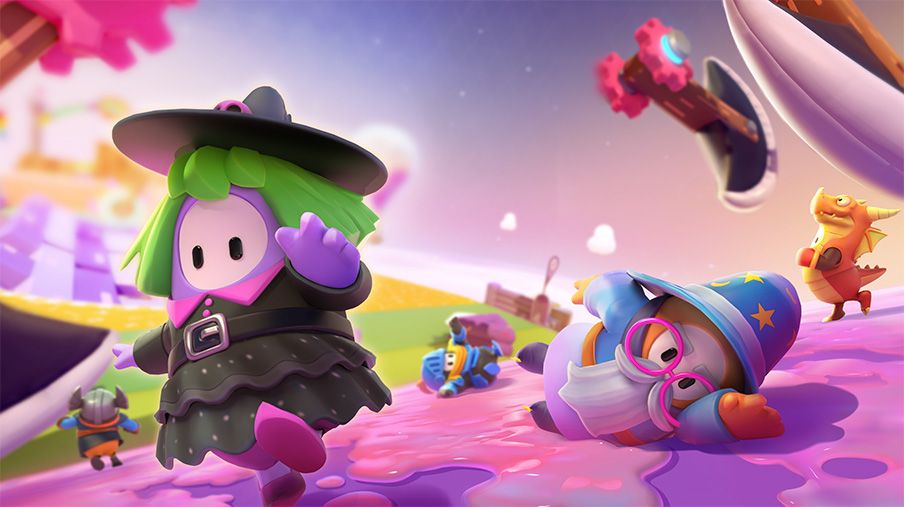 ADDITIONAL OPTIONS FOR CUSTOMIZATION
This new season of Fall Guys comes with a plethora of personalization possibilities, many of which are centred around the Middle Ages.
These costumes can be earned or purchased with Kudos and Crowns from the store. Nameplates have been added to the game to allow users to personalise their banner and name in addition to outfits and colour palettes.
If you enjoy personalising your Fall Guy, you'll be happy to know that there are a slew of new unlockables to strive towards and use to create your character. A randomness option has been introduced to the customization screen for players who don't care about putting together an outfit for their character.
FALL GUYS HAVE BEEN ENHANCED.
After this update, PlayStation 4 players should notice a significant boost in performance. All PS4 versions of Fall Guys now run at 60 frames per second. Furthermore, gripping ledges have become easier, numerous problems have been addressed, and older stages have received graphical changes.
The complete patch notes for Fall Guys Season 2 can be seen on the game's website, but we've highlighted some of the more significant changes below:
ADDITIONAL OPTIONS
The Show Selector: Players can choose the Show they want to play, giving them new opportunities to experience their favourite round types.
Customize your Banners and Nameplates to match your Fall Guy's outfit!
Press triangle on the customizer screen until you have an item combination you like!
IMPROVEMENTS
While waiting for matchmaking to finish, see your party members fall alongside you.
Mantling up ledges is now easier for Fall Guys.
Many different visual updates
LEVELS UP
Knight Fever is the most difficult level in the gauntlet so far.
Guys from the Wall: To get around the castle walls, work with other players.
New Egg Scramble map with moveable drawbridges!
Hoopsie Legends: A Moveable Block Hoopsie Round!
Related – LEGACIES SEASON 5 – CANCELED
ADDITIONAL OPTIONS FOR CUSTOMIZATION
Costumes, faceplates, colour palettes, emotes, and celebrations are all available!
FPS on the PS4 should now be significantly higher (60 rather than 30).
This build should fix many of the most common crashes.
Numerous improvements and bug fixes.