Netflix's Family Reunion is returning for a final season. The multi-cam sitcom is currently under production. While it is actually the third season of the show, we will refer to it as the fifth season owing to the way the show is released on Netflix. So far, here's what we know.
The series, created by Meg DeLoatch, premiered on Netflix in July 2019 and has since been broadcast in 5 parts (one of which was a Christmas special), with the most current 7 episodes arriving in August 2021. A number of accolades and nominations have been given to Family Reunion, including a Primetime Emmy nomination.
Family Reunion (Full Episode) 
Let's go over some of the important announcements from the renewal, which took place in October 2021:
The show has been handed a 10-episode final season order, which we expect to be released in two halves or all at once.
Adrienne Carter and Arthur Harris, who previously worked as showrunners and executive producers, have been promoted to showrunners and executive producers.
Meg DeLoatch will continue to serve as an executive producer on the show.
Loretta Devine, Tia Mowry-Hardrict, Richard Roundtree, Anthony Alabi, Talia Jackson, Isaiah Russell-Bailey, Cameron J. Wright, and Jordyn Raya James are all expected to make a comeback.
The show is one of the rare Netflix triumphs in a genre that has traditionally done well on networks like CBS and ABC. Fuller House remains Netflix's most successful multi-cam sitcom to date, with a spate of other multi-cam sitcoms, like Country Comfort, The Crew, and Mr. Iglesias, failing to make it through season one.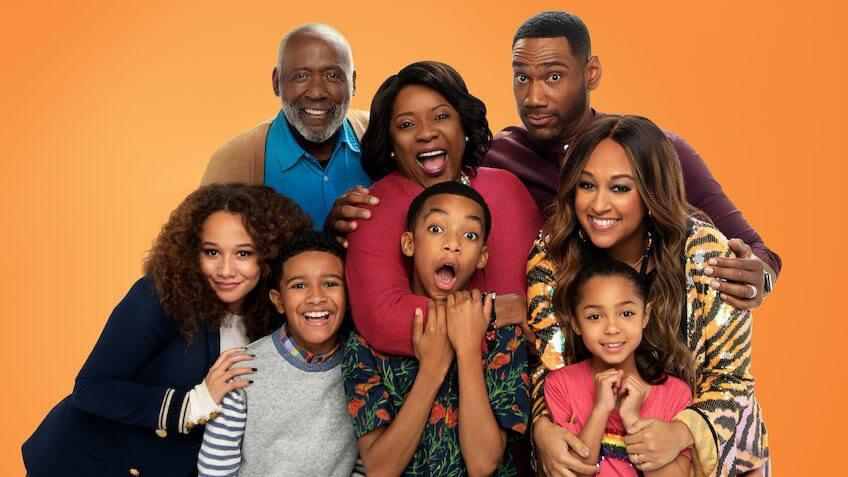 How did Family Reunion fare in the Netflix top ten?
We can get a solid idea of where the show is performing best thanks to the Netflix top tens.
The show has only spent 19 days in the Netflix US TV top 10s and 11 days in the Netflix UK TV top 10s, according to FlixPatrol. However, the show does well in nations such as Jamaica, Finland, Denmark, and South Africa.
Season 5 of Family Reunion is currently under production.
Filming for the fifth season is once again taking place in Los Angeles, California. It takes place at Paramount Studios – Gower Structure, which is located at 801 N Gower St.
Filming was supposed to start on February 28th, but Anthony didn't show up until March 1st.
Related – Rutherford Falls Season 2 – Update on Release Date, Cast
Filming should be completed by the end of May 2022. We've been told that the show would end on May 27th, but that date could change.
According to Variety Insights, the show has a $2-$3 million per episode budget.
As soon as we have more information on the final season of Family Reunion, we'll let you know.