"Flashback," directed and written by Christopher MacBride, follows Fred Fitzell (Dylan O'Brien) as he looks for answers concerning a lost girl from his past. The film is a distorted, hallucinogenic, mind-altering ride that leads to bigger issues about reality, the non-linear structure of time, the difficult work of growing up and approaching adulthood, and how people's decisions (or lack thereof) affect everything around them. However, the finale of "Flashback" perplexed audiences.
Fred appears to have it all at first. He has a future wife, Karen (Hannah Gross), a good job, and a new apartment, but a chance encounter with a squatter from the past known as The Scarred Man compels him to question every decision he has ever made. Cindy Williams (Maika Monroe), an old high school classmate and crush who vanished without a trace soon before final exams, is remembered by Fred.
While Fred works to solve the mystery of Cindy's disappearance with the help of his pals Sebastian and Andre (Emory Cohen and Keir Gilchrist), he must also deal with his ailing mother (Liisa Repo-Martell), whose memory and conversational abilities are gradually deteriorating.
Flashback (2021 Movie) Official Trailer 
The popular reality-escaping drug Mercury, or "Merc," appears in the story at this time. Fred recalls taking the pure version of Merc with Cindy and his other high school friends, becoming engrossed in different realities. Fred's memories of Cindy and her strange departure from his life are juxtaposed with his dying mother and the present reality, in which he struggles to determine whether he made the right decision.
Flashback's time structure
The movie follows a linear timeline and follows the events as they happen. The feverish dream of back-and-forth time leaps is the idea that the film will not follow a chronological storyline. Fred is 30 years old at first, then 17 years old, then a small lad, and finally a baby. With the help of Merc, Fred realizes that time isn't as simple as it appears.
In Fred's story, he has a few choices, and one of them is Cindy. While on Merc, Fred imagines himself and Cindy living in a beautiful yellow mansion by the sea, shortly after having a nervous breakdown after a major presentation at work. Fred works as a painter and lives happily with Cindy. He and Cindy are traversing the desert in another.
They are major users of Merc in the last reality, and they live together in a shabby, abandoned building on Blackbird Street where Fred and his pals used to go to buy the drug in high school. Fred's jewelry, which he discovered while sifting through the trash, falls to the floor and splits open. The shattered fragments transport him to a time when he was a child and smashed a sentimental figurine for his mother.
Fred then visits his mother in the hospital, when he recalls a triggering memory of falling and her yelling at him. Fred's mother appears to have forgotten about him at first glance, but just as he is about to depart, she shouts his name, leading Fred to become overcome with emotion.
What the final sentence truly means
Instead of remembering his disobedience against her and upsetting her, he thinks about happy times. This scenario represents Fred's suppressed emotions coming to the surface, allowing him to focus on the positive aspects of his connection with his mother rather than the unpleasant aspects of his history.
Fred gets off the Merc and decides not to follow Cindy after all, peacefully parting ways with her. He reconciles with Karen and performs admirably at a major work meeting, pleasing his boss. Fred visits his dying mother in the hospital.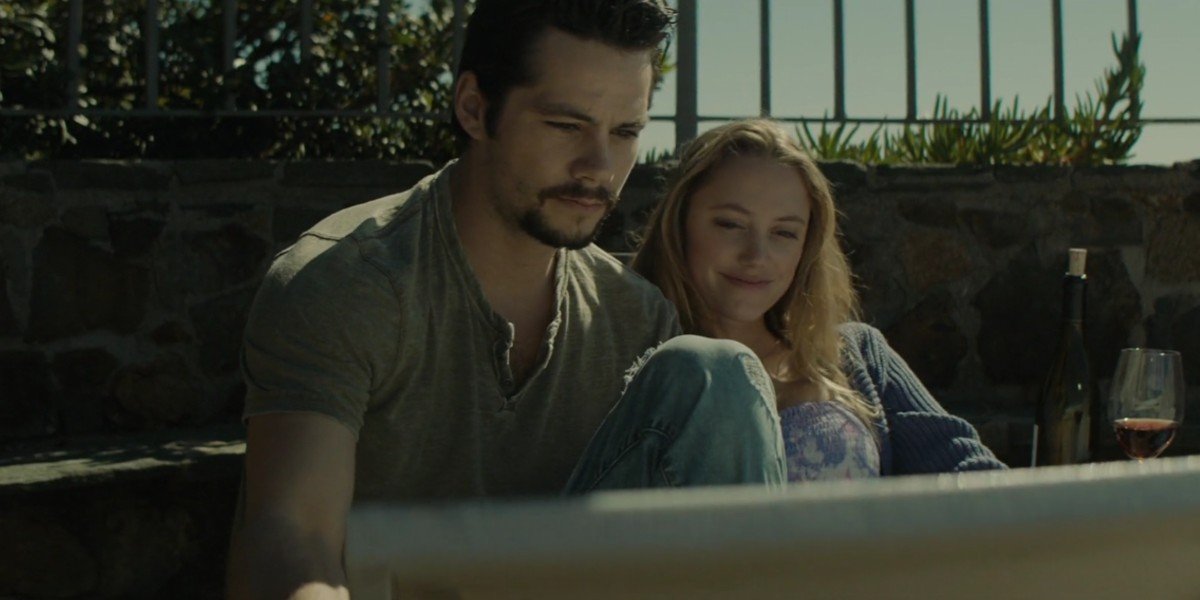 Related – Chesapeake Shores Season 5 – Release Date, Cast, And Plot
He sobs and cuddles her, finally prepared to face the inevitable grief process. The actuality of beginning a family with Karen and being successful isn't always the right or wrong choice; what matters is that he selected and is satisfied with the result. Fred had to leave Cindy and Merc behind in order to face his anguish.
The enthralling, albeit convoluted, finale of "Flashback" (via Screen Rant) can be read in a variety of ways, leaving spectators scratching their heads long after the credits have rolled. Christopher MacBride has created a fascinating sci-fi picture that explores many key concepts that we may apply to our own lives. What matters in our modern environment is that we make choices.