Ginny & Georgia debuted on Netflix only a few days ago, but it's already attracting a large audience and topping the site's hotlists. Ginny & Georgia, like Gilmore Girls (whose revival was also distributed by Netflix), presents a tight mother-daughter connection with a young, hip mother, Georgia (Brianne Howey), who gave birth to her adolescent daughter, Ginny (Antonia Gentry), when she was only 15.
Following the death of her husband (and her children's stepfather), Georgia relocates with Ginny and her younger son Austin (Diesel La Torraca) to a new town.
Despite the early resemblance, viewers will quickly see that this series differs from Gilmore Girls in several major ways, including the tone and plot, which is considerably darker and includes secrets and even murders.
Ginny & Georgia | Season 2 is Coming to Netflix
Following a wild first season, fans are eagerly anticipating what's next. Here's all we know about a possible Ginny & Georgia season 2 thus far.
When can we expect Season 2?
Ginny & Georgia, for starters, needs to be renewed for a second season, which it hasn't yet. Netflix usually announces whether or not a show will be renewed in four to six weeks, according to Decider. Even with a show as well-liked and discussed as Bridgerton, Netflix took four weeks to confirm its renewal. As a result, it appears that anxious viewers will have to wait a bit longer to learn the show's destiny. Nonetheless, the show's early success suggests that season 2 will be confirmed.
We can guess when a second season will be released based on the release dates of other Netflix series. The teen comedy Never Have I Ever, produced by Mindy Kaling and Lang Fisher, was a significant Netflix hit in 2020. Netflix confirmed production schedules shortly after the program was renewed, estimating a release date of roughly a year after the season 1 debut. According to this, the next Ginny & Georgia episode will most likely air in early 2022.
In Season 2, who will appear?
Ginny & Georgia wouldn't be Ginny & Georgia without the two protagonists. So, when Season 2 arrives, we can anticipate Brianne Howey and Antonia Gentry to reprise their starring roles. Furthermore, the family drama would be incomplete without all members of the family, implying that La Torraca will reprise his part as the younger sibling.
Raymond Ablack, who plays Joe, the owner of a neighborhood restaurant and a possible love interest for Georgia, is one of the other famous cast members. Ablack has received a lot of attention for his performance, including an interview with Bustle in which he shares his enthusiasm for it. It's highly likely that he'll be reprising Joe's narrative for the next season, given his character's growing popularity and his excitement for the project.
Of course, Ginny has her own love interests — two, to be exact, giving the program the much-desired love triangle arc — who are sure to return. Both her sweet boyfriend Hunter (Mason Temple) and the person she really wants to be with Marcus (Felix Mallard) are expected to debut in season 2.
Season 2's plot will be revealed soon.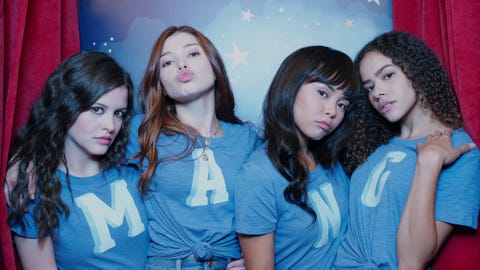 To say the least, the first season's finale was chaotic. With the death of Georgia's husband, Kenny, looming over the entire season, the story point came to a climax when Ginny found that Georgia was the one who murdered him. (After learning of Kenny's sexual assault of Ginny, Georgia murdered him.)
Ginny goes off with Austin, leaving their mother behind, in search of her father, armed with this information. Georgia, on the other hand, is completely unaware of her children's departure or Ginny's recent finding. She believes she has averted any further investigation into Kenny's murder, and she believes Ginny will "never have the fear" she did.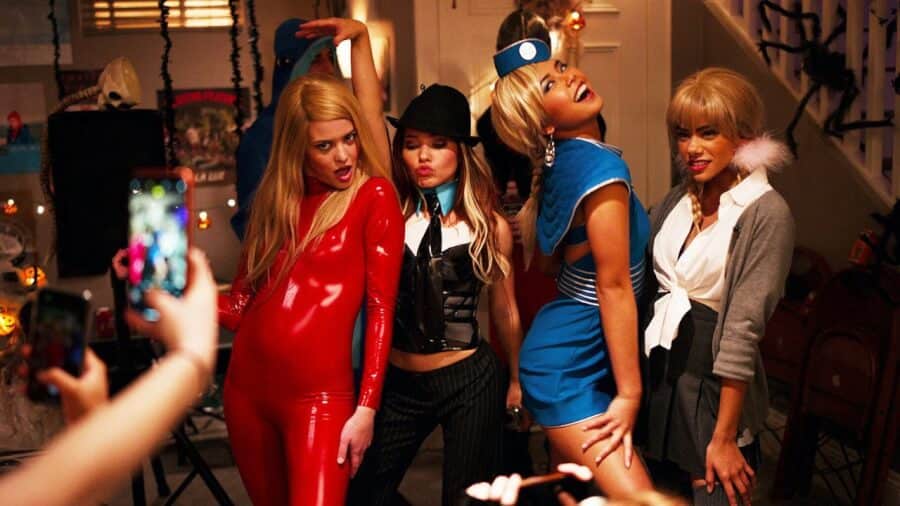 Season 2 will most likely continue up to where season 1 ended, with Georgia realizing her children have departed. Sarah Lambert, the show's creator, expressed her desire for a second season in an interview with Oprah Magazine, saying, "Season 1 felt like a season 1 from start to finish. We've only scratched the surface of some of the layers that we want to explore for all of the characters. We're praying for the opportunity to do so."