Gabrielle Union and Jessica Alba play Los Angeles Police Department officers in "L.A.'s Finest," a spinoff of the "Bad Boys" film franchise. Sydney Burnett (Union) is an ex-DEA agent who recently relocated to the LAPD, where she is partnered with Nancy McKenna (Alba), a former career criminal.
The series debuted on Spectrum Originals in May 2019, followed by a network launch on Fox in September 2020 and a Netflix release in December 2020. (via Newsweek). A second season was picked up and then published, with the final episode appearing in September 2020, however it was quickly cancelled. Only the first season is available on Netflix for now, but now that all of the episodes have shown on Fox, they may add the second season shortly, allowing Netflix fans to catch up on the rest of the series.
Here's what we know about the show's demise.
It's possible it's connected to the Black Lives Matter movement.
There is presently no definite reason for the show's cancellation, but Newsweek has uncovered a piece of information that was first published by Deadline in June 2020. The Season 2 debut of "L.A.'s Finest" has been postponed to avoid airing during the George Floyd demonstrations. Because the show's protagonists were two cops, airing it during major protests against police brutality sounded tone-deaf.
This could be one of the reasons for the show's cancellation. After all, in June 2020, the long-running reality show "Cops" was cancelled in reaction to the protests (via The New York Times). Colour of Change, a civil rights organisation, praised the ruling.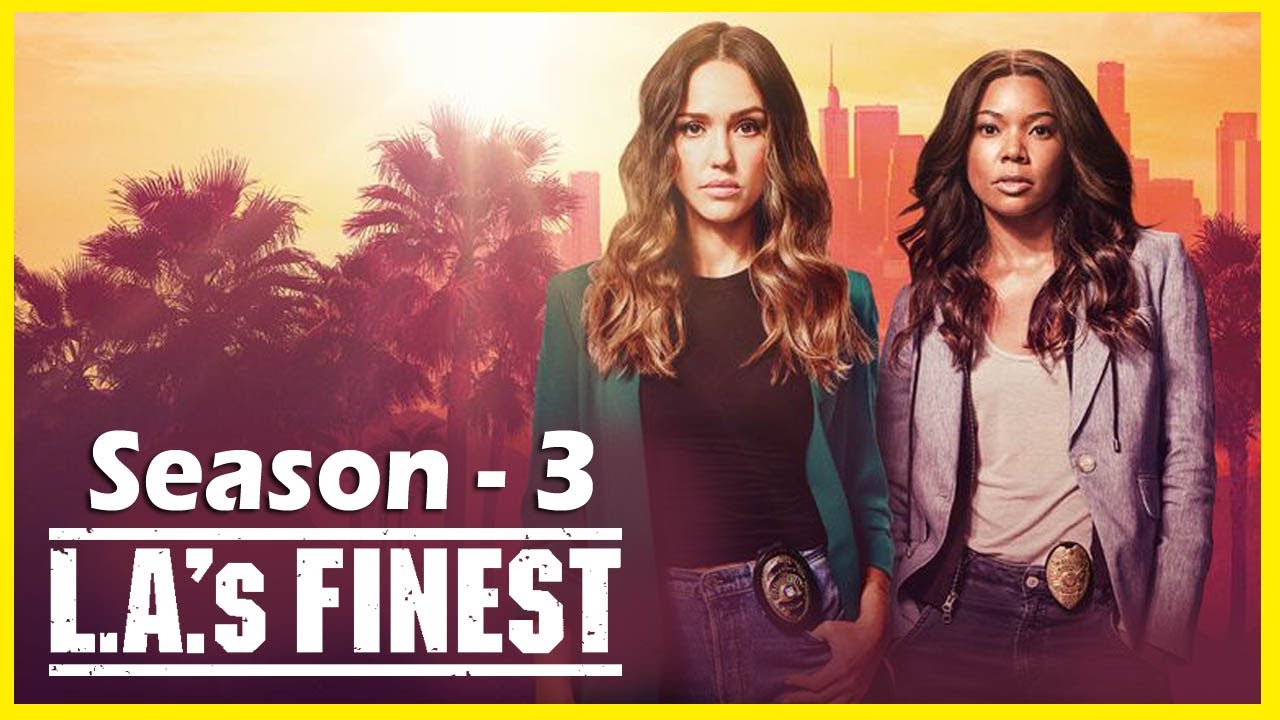 "This is an excellent decision, and I applaud Paramount for being one of the first to do it. We'd like to see more of your work, "The group's executive director, Rashad Robinson, told The New York Times about it. "These cop reality programmes that laud cops but never portray the depths of police brutality are not reality; they are law enforcement's public relations arm. P.R. isn't necessary for law enforcement. This country needs responsibility."
The audience for L.A.'s Finest was plenty.
Because Spectrum Originals is a relatively unknown platform (in comparison to Netflix, Hulu, Disney+, Amazon Prime Video, or HBO Max), it's probable that the show didn't pull enough viewers to justify the cost of its A-list cast and IP, even though it soon went to Fox for a second season.
While this may explain Spectrum's reluctance to move forward with Season 3, it does not explain why Netflix would not jump in with a green light and a golden chequebook. According to Newsweek, "L.A.'s Finest" was once one of the Top Ten most-watched shows on Netflix in the United States, indicating that the audience was there.
All of this is to say that while the show's convoluted release strategy — which included a launch on an obscure platform, a secondary network run in primetime, and a tertiary licencing deal with a popular streaming platform — didn't help it, the audience eventually showed up, implying a different reason for the show's premature cancellation.
This is pure supposition, except for the hard viewing data, but the timing of the cancellation does seem to fit with the political rationale. That reality makes it less likely that Netflix will come to the rescue at the eleventh hour, which is disappointing for fans. Sorry, but it does not look that "L.A.'s Finest" will be the next "Cobra Kai."
We'll have to wait and see if any new details about the finale of "L.A.'s Finest" emerge before jumping to any conclusions.