The CW has lately cancelled a slew of shows, including The Vampire Diaries spin-off Legacies.
We explain why Legacies was cancelled by the network before Season 5, reveal the series finale date, and look at the characters involved in the last stretch.
The CW already confirmed Legacies Season 4 immediately after the third season premiered in January, despite the show experiencing repeated pandemic-related delays.
THE CW CANCELS LEGACIES SEASON 5
The CW confirmed on Thursday, May 12, 2022, that Legacies had been cancelled and would not return for its anticipated fifth season.
The CW cancelled the following shows: Roswell, New Mexico, In the Dark, Charmed, 4400, Naomi and Dynasty, and Legacies.
The cancelled shows join previously cancelled series Batwoman and Legends of Tomorrow, much to the chagrin of fans.
Many long-running shows are said to have been axed by The CW due to the network's impending sale, making its future questionable.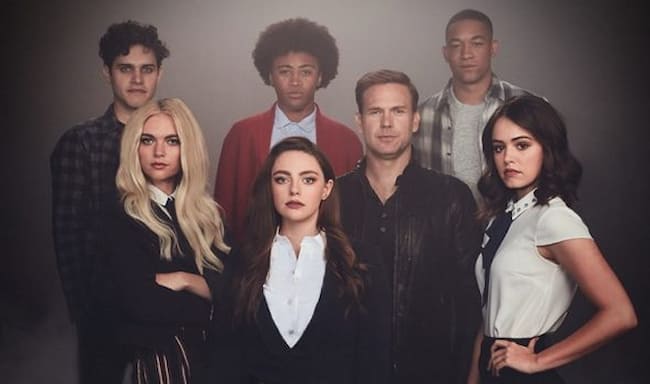 WHEN IS THE LEGACIES SERIES FINALE?
Legacies Season 4 Episode 20, titled Do You Mind Staying with Me for Another Minute?, will serve as the series finale, airing on The CW on Thursday, June 16, 2022, at 9/8c.
The finale will be directed by Michael A. Allowitz, with the episode written by Brett Matthews and executive produced by Julie Plec.
Legacies are currently on a month-long break following the release of Episode 17 on May 5, and the series will return with Episode 18 on June 2, 2022.
CAST OF LEGACIES SEASON 4
The following Legacies characters returned to Mystic Falls for Season 4:
Hope Mikaelson is portrayed by Danielle Rose Russell.
Alaric Saltzman is portrayed by Matthew Davis.
Kaylee Bryant plays Josie Saltzman.
Jenny Boyd plays Lizzie Saltzman.
Chris De'
Sean Lee plays Kaleb Hawkins.
Quincy Fouse plays Milton "MG" Greasley.
Ben Levin also returned as the Alpha werewolf, alongside Aria Shahghasemi's Landon Kirby and Omono Okojie's Cleo.
Related – The Ending Of Monsterland Season 5 – EXPLAINED!
In addition, Luke Mitchell has been cast in a recurring role for Season 4, with Nathaniel Buzolic, Charles Michael Davis, Claire Holt, and Riley Voelkel returning their roles as Kol Mikaelson, Marcel Gerard, Rebekah Mikaelson, and Freya Mikaelson.