Little America, which tells true stories about immigrants, is back with more interesting episodes.
Even though Apple TV Plus has fewer original shows than Netflix, Disney Plus, and other streaming services, it often has the same or better quality.
One of these is Little America, a well-reviewed anthology series that will start its first season in 2020. Get ready for season 2 of Little America to start around the end of 2022.
Eight different stories about immigrants' trips to the United States were told in the first season of Little America. The programme was made by the CODA's director, Sian Heder, and Lee Eisenberg.
On Rotten Tomatoes, critics gave the first season a 95% "Fresh" rating, and it was nominated for both a BAFTA and an Independent Spirit Award. Can season 2 be just as good?
Everything you need to know about season 2 of Little America is here.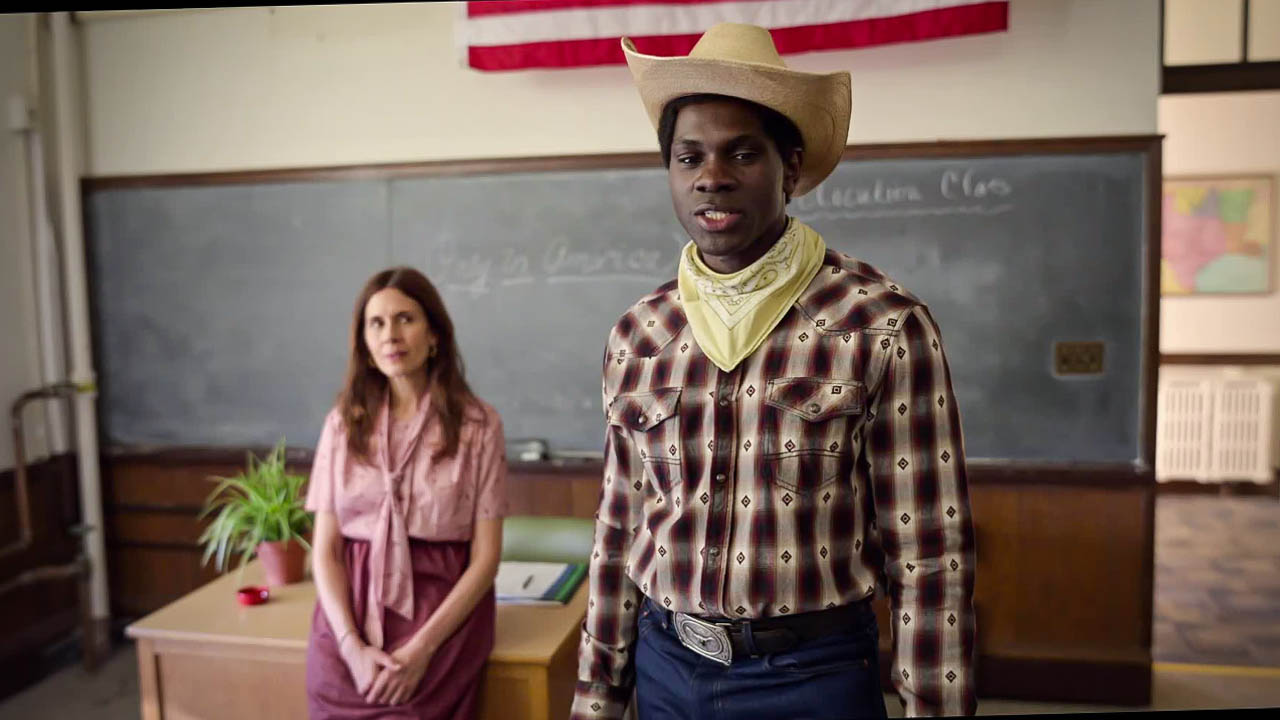 Little America Season 2 Cast
Little America season 2's new season will feature people like:
Hand Abdi (Run Sweetheart Run)
Faysal Ahmed (Captain Phillips)
Mohammad Amiri (Fighting With My Family)
Victoria Canal
Michael Chernus (Severance)
Leo Etemadi
Sasha Frolova (Red Sparrow)
Shiori Ideta (Smiling Man)
Lee Jung-Eun (Extraordinary Attorney Woo)
Alan S. Kim (Minari)
Ki Hong Lee (The Maze Runner)
Wyatt Lindner (Apollo 10 ½)
Ali Olomi (Seal Team)
Phylicia Rashard (The Cosby Show)
Stacy Rose (Ballers)
Teresa Ruiz (Narcos: Mexico)
James Saito (Always Be My Maybe)
Zachary Shadrin (Totems)
Sathya Sridharan (Succession)
June Squibb (Nebraska)
Bernard White (The Matrix Revolutions)
Isuri Wijesundara
Also read: Know About Cast Of The Survivor 44 – Details!
Little America Season 2 Plot
The eight episodes of season 2 of Little America do not yet have individual plot summaries. But Apple TV Plus has given a broad description of the show:
"Little America is based on true stories that were published in Vox Media's Epic Magazine. Its goal is to share and celebrate the funny, romantic, sad, inspiring, and surprising stories of immigrants from around the world who live in the United States. Real-life stories of people from all over the world who came to the U.S. in search of the American dream served as inspiration.
Little America Season 2 Release Date
On Friday, December 9, you can stream all eight episodes of the second season of Little America on Apple TV Plus.
On December 9, important things will happen: the new Will Smith movie Emancipation will come out, and Apple TV Plus will start.
Also read: Are Love Islands Secretly Dating Jake And Liberty?
Where To Watch Little America Season 2
Little America is a show made by Apple TV Plus, so it can only be watched through the streaming service. So, if you want to watch the new season or the first eight episodes of Little America, you have to sign up for Apple TV Plus.
Official Trailer Of Little America Season 2
Take Away
On Friday, December 9, 2022, only on Apple TV+, the second season of Little America will start with eight great episodes.
I hope you find this information useful. If you like this post, please tell your friends about it and leave a comment in the box below. Save our website so you can find more news and articles like this.
 Read the latest news on our website, thealtweb.com, to keep up with what's going on in the world.