The TV show "Manifest," created by Jeff Rake, made its debut on NBC on September 24, 2018. It's a supernatural drama that revolves around a commercial airliner's passengers and crew, who reappear after being presumed dead for five and a half years. The show features a talented cast, including Melissa Roxburgh, Josh Dallas, Athena Karkanis, J.R. Ramirez, Luna Blaise, Jack Messina, Parveen Kaur, Matt Long, Holly Taylor, Daryl Edwards, and Ty Doran.
The second part of Manifest season 4 is set to return to Netflix in the coming Spring, with the writers hinting at what fans can expect from the last set of episodes, including episodes 11 through 20. Below is all the information available on the upcoming and final season of Manifest.
When Will Manifest Season 4 Part 2 Come Out?
An official release date for the second part of Manifest season 4 has not been announced yet, but it is confirmed to be airing in 2023. The show creator, Jeff Rake, hinted during a watch-along of season 4, part 1, that the release is being targeted for "Block two" in Spring 2023. Spring 2023 will span from March 20th to June 21st, 2023, providing a rough timeline for the release.
Also read: Vinland Saga Season 3: Will It Be Renewed or Cancelled? Here's What We Know
Manifest Season 4 Part 2: What To Expect From It
The recent season finale of "Manifest" left fans reeling after the death of Michaela's husband, Zeke. He had been struggling with the weight of his emotions, and in a heroic act, sacrificed himself to save Cal, who is the only one capable of preventing the "Death Date" from claiming everyone. With both Cal and Angelina possessing the Omega Sapphire, the Stone family discovers that the "Death Day" is not only their day of death but the entire world's as well.
In an interview with TV Guide, series creator Jeff Rake gave a sneak peek into the final ten episodes of the show, which will conclude the series. Rake revealed that the task of defeating Angelina falls primarily on Ben, Michaela, and Cal, but the problem is that Angelina's power continues to grow. As she becomes increasingly potent, the odds of success against her look grim. Rake also hinted that the final stretch of episodes would be the "most urgent" of all, noting that even the most rational person would start to lose their mind as they approached the possibility of doomsday.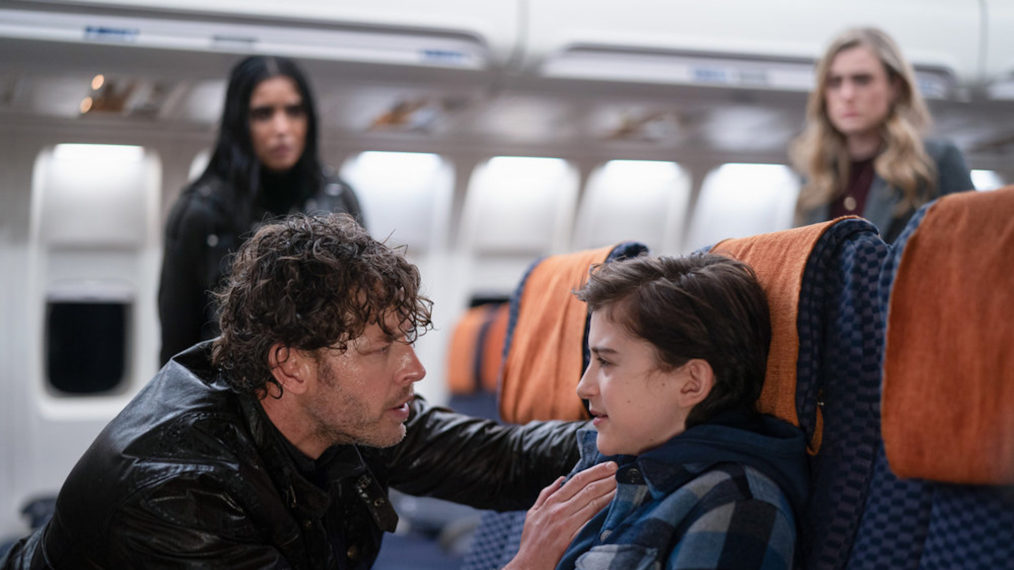 Also read: Laura Ingraham Plastic Surgery: Before and After Photos Reveal Her Face Transformation
The upcoming second part of season 4 will consist of ten episodes, just like the first half, and will conclude the series, indicating that there will not be a fifth season of "Manifest."