Following the conclusion of The Marvelous Mrs. Maisel Season 4, are you more interested in seeing the next season? Let's take a look at the fifth season's chances of being renewed. We're eager to discuss it further.
Rachel Brosnahan stars as Miriam 'Midge' Maisel, a New York housewife who discovers she has a flair for stand-up comedy and decides to pursue a career in it. The program is set in the late 1950s and early 1960s.
After the pilot episode received critical acclaim, Amazon Studios picked up the series. Let us immediately investigate the possibility of renewal.
Season 5 Renewal of The Marvelous Mrs. Maisel Investigated
What do you believe is going to happen? Is there going to be a second season of this show, or is it over? Okay, we're not going to keep you waiting.
Congratulations, A fifth season has been ordered for The Marvelous Mrs. Maisel. When the fourth season was still airing, the show was already renewed. And now, in the fifth season, we'll get to see more of Midge, our favorite character.
"I can't wait for fans and our global Prime Video audience to savor every minute as we embark on the conclusion of this revolutionary and unforgettable series," Jennifer Salke, Amazon Studios' Head, stated.
Season 5 of The Marvelous Mrs. Maisel has been ordered, and it will be the final season.
The Marvelous Mrs. Maisel's fourth season, which consisted of eight episodes, recently concluded. And we are ecstatic about the renewal of the fifth season. However, this isn't everything.
The program will end along with its renewal for another season. Yes, we realize the news is disappointing. We're getting another season, but it'll be bittersweet because it'll be the final season.
"This series has meant a lot to Prime Video, and the ripple effects of its success will be felt long after it ends," Salke said.
According to Mrs. Maisel's creator Amy Sherman-Palladino, who spoke with 2020 media.
"We don't want to stay any longer than is necessary." Midge is on a mission. 'I'm sitting in a penthouse and I'm really rich, and I have a lot of chihuahuas,' rather than 'I'm sitting in a penthouse and I'm really rich, and I have a lot of chihuahuas, We know where we want to cut it off emotionally and where we want to terminate it."
Season 5 Expectations for The Marvelous Mrs. Maisel
Now that we know there will be a second season of the show, we're obviously thinking about the release date. The last season will be released in early or mid-2023, according to our estimates.
We'll likely get more details in the following days now that production on the final season has begun. And that's the show's best feature: the characters always keep us informed.
Season 5 of The Marvelous Mrs. Maisel: What Can Fans Expect?
Midge's stand-up comedy career has always been crucial to The Marvelous Mrs. Maisel's story, and season 5 is her last chance to fulfill her dreams and become the superstar she was destined to be.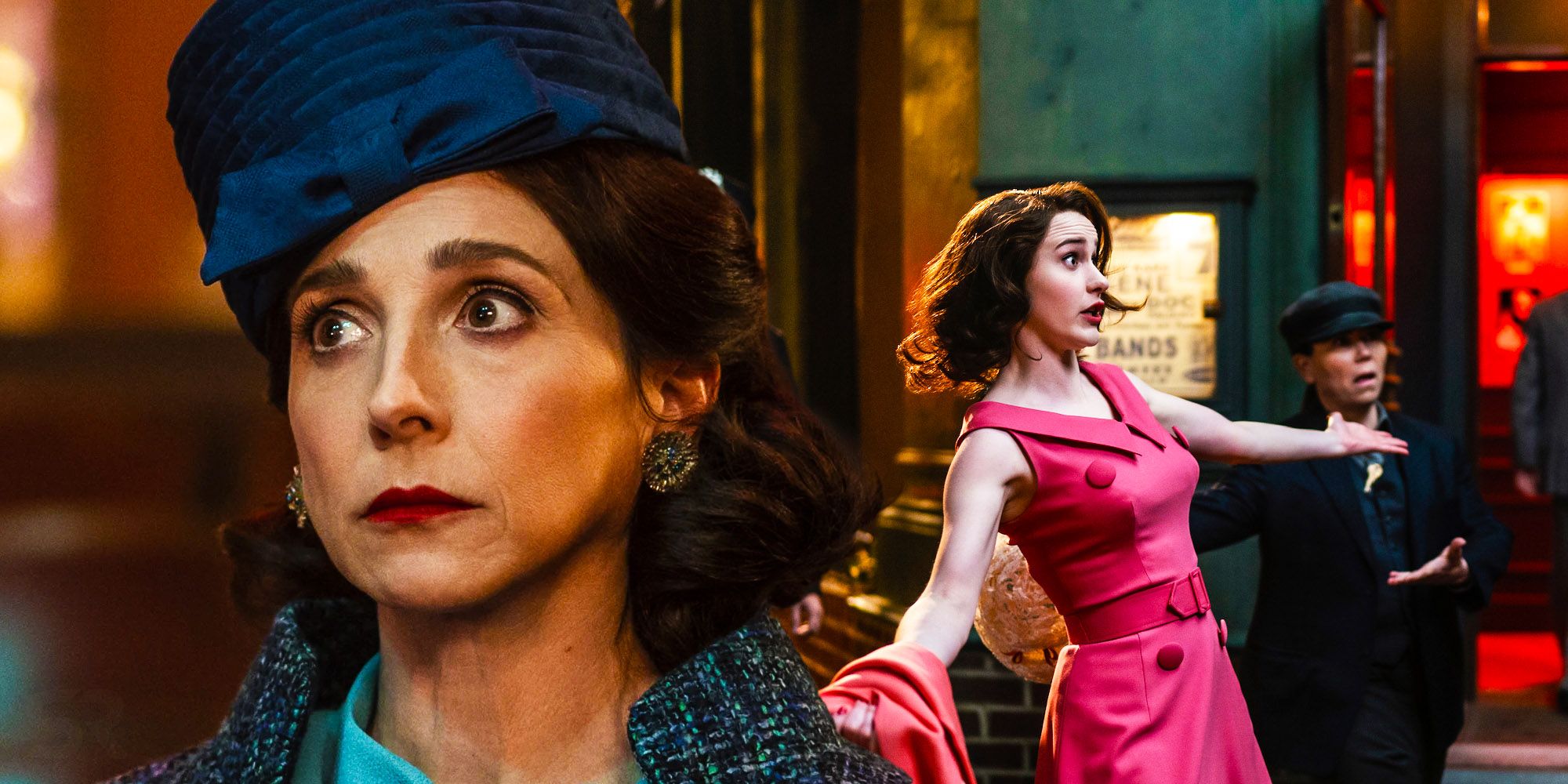 We have a lot to look forward to in the upcoming season, and while we hope for a satisfactory conclusion, we know that Midge's story will continue even if the program is canceled.
Related – In The Tall Grass – ENDING EXPLAINED!
Well, this new season promises a lot, and we can't wait. Keep an eye out for more information from us.