In 2018, the television industry was rocked by a radical new show. The pose is the title of the show, and it comes from FX, a network that has made a name for itself by producing unusual, large-scale television productions. Pose, created by Ryan Murphy, Brad Falchuk, and Steven Canals of American Horror Story, explores New York City's LGBT underground ball culture of the 1980s and 1990s, set against the backdrop of the AIDS pandemic and the growth in the city of Trump's empire, and his unique brand of capitalism.
The show debuted in June 2018 to immediate acclaim, including praise from The New York Times and Variety. It propelled actor Billy Porter into the spotlight, and he went on to create classic red carpet looks and events with his elegant, gender-bending style. Pose went on to win a slew of prizes.
Its first season was nominated for two Golden Globes (the program for Best Television Series-Drama and Porter for Best Performance by an Actor in a Television Series-Drama), six Emmy nominations (including for Best Actor in a Drama Category, which Porter won), and a slew of other honors.
Pose | Season 3: Official Trailer
In the summer of 2019, the second season debuted. The pose was quickly renewed by FX after its second season premiered. However, the coronavirus struck the third season, as it did many others. Thankfully, Pose season 3 is still in the works, so the program will continue. So far, we've learned the following.
When can we expect Season 3 of Pose?
Production on the new season of Pose was well begun when the epidemic hit last year, but FX halted production in March, according to Variety. Porter claimed filming had resumed in December during an interview on Live with Kelly and Ryan, but that what they were working on was restricted since they hadn't found out how to securely tackle the key ball scenes, which include a large number of cast members and extras.
In January, actress Indya Moore, who plays Angel Evangelista on Prose, verified that they are on set, at the very least, by posting photographs of her dressing area on Instagram.
Then, on March 5, came the sad announcement that Pose would return in May 2021, but only for a third season, and that it would be the show's final season. The last season will premiere on Sunday, May 2 at 10 p.m. Eastern, with two of the final seven episodes broadcast, according to The Hollywood Reporter.
The pose will end on June 6th. Fans will undoubtedly be disappointed, but all good things must come to an end at some point.
Who will appear in Season 3 of Pose?
Moore and Porter are back, as evidenced by their public disclosures. Moore portrays Angel, a transgender woman who ran away from home at a young age owing to her parent's inability to accept her identity and worked as a sex worker before entering a ballroom and competing in order to pursue her true dream of being a model. Porter portrays Pray Tell, an AIDS-affected ball scene emcee who is also an AIDS campaigner.
According to IMDb, in addition to Moore and Porter, all of the other major characters are expected to return. Dominique Jackson will reprise her role as House Mother Elektra Abundance, MJ Rodriguez will reprise her role as Blanca Rodriguez, Angel Bismark Curiel will reprise his role as Lil Papi, Sandra Bernhard will reprise her role as nurse and HIV/AIDS activist Judy Kubrak, Hailie Sahar will reprise her role as Lulu, and more will be announced soon.
When it comes to new cast members or guest stars, the program has a history of surprising viewers by bringing on major names, such as Patti LuPone. There have been no specific follow-ups confirmed, but Pose co-creator Steven Canals stated in a September 2020 interview with TV Guide, "This season's casting is quite interesting. When they hear who we have coming up, they will undoubtedly gag."
What is the upcoming season's plot going to be?
Pose's producers haven't revealed too much about season 3's plot, although there have been hints strewn about in various interviews. Season 2 ended with Blanca's House of Evangelista at a fork in the road, according to producer Janet Mock in an August 2019 interview with Entertainment Weekly. According to Mock, "A new House of Evangelista, I believe, will emerge. Since Blanca's other children have grown up, I believe we can confidently predict that she will have more children in Season 3."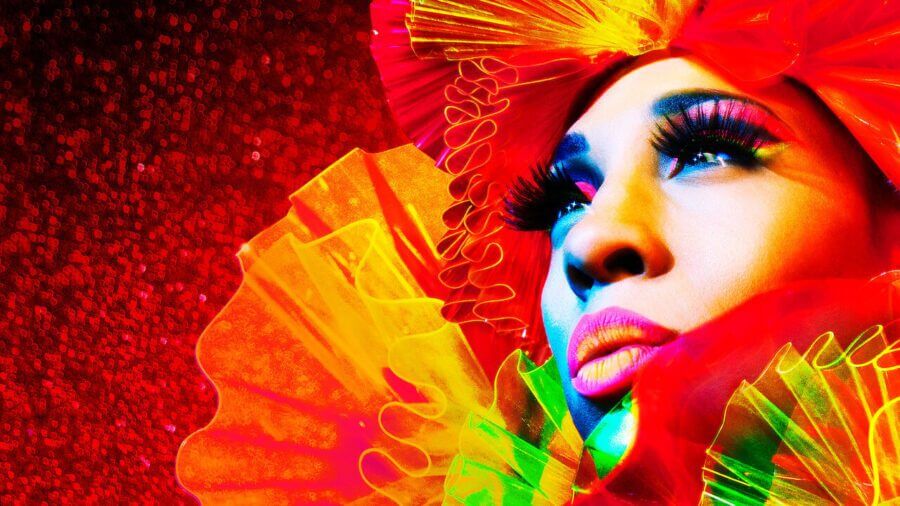 Furthermore, co-creator Steven Canals revealed to TV Guide last fall that the show will jump from 1990 to 1994, comparable to the time jump between seasons 1 and 2. Despite the change in setting to the mid-'90s, he claims that the show's theme will remain the same. Blanca's love life will not remain unchanged. Blanca will have a romantic interest, according to Canals, and will have to balance the duties of mother and partner.