Taika Waititi's name appears frequently in entertainment news headlines, and for good reason: he's swiftly rising to prominence as one of the most well-known filmmakers working today, with a slew of critically acclaimed films under his belt. The FX comic television series "Reservation Dogs," which he co-created with Sterlin Harjo and was just renewed for a second season, is one of his most recent endeavors.
"Reservation Dogs" follows Elora Danan Postoak (Devery Jacobs), Bear Smallhill (D'Pharaoh Woon-A-Tai), Cheese (Lane Factor), and Willie Jack (Paulina Alexis), four Indigenous teens who live on a reservation in rural Oklahoma and call themselves the Rez Dogs. The Rez Dogs do whatever it takes to raise money for a cross-country move to get out of their current living circumstances, and they get themselves into quite a bit of trouble in the process.
Reservation Dogs (FX on Hulu) Trailer HD
The kids learn a lot about life and even more about themselves at the end of Season 1 of "Reservation Dogs," but there are still a lot of unanswered questions in Season 2. Here's everything we know so far about "Reservation Dogs'" future season.
When is Reservation Dogs Season 2 going to be released?
"Reservation Dogs" was renewed for a second season in early September, with a 2022 premiere date established. Taika Waititi announced the new series on Twitter in 2019, and the first season premiered in August 2021. While we won't have to wait nearly as long for Season 2, there is still some time before it airs – we wouldn't be surprised if it premiered as soon as next summer.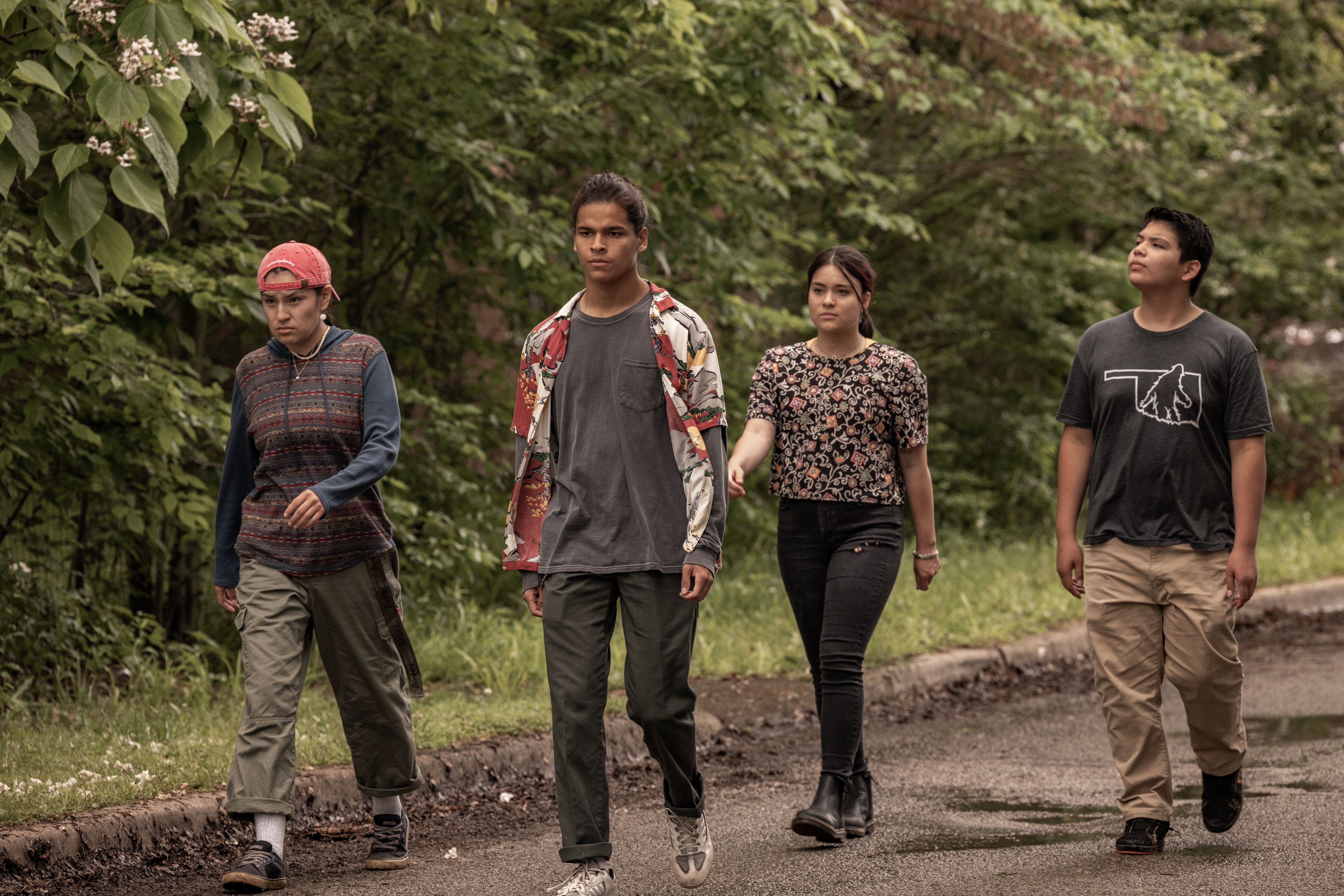 FX's president of original programming, Nick Grad, issued the following comment in response to the show's season renewal: "We were so excited to present Reservation Dogs to the public, and we're so glad they seem to enjoy it as much as we do. We're delighted to place a pre-season order. Sterlin Harjo realized his creative vision, collaborating with Taika Waititi and the rest of the creative team, as well as the talented actors and crew, to produce one of the best new comedies on television and a breakthrough showcase of representation and raw talent."
Reservation Dogs Season 2 will feature who?
While the cast for Season 2 has yet to be announced, the four series protagonists, Elora, Bear, Cheese, and Willie Jack, are expected to return. Bear's mother, Rita (Sarah Podemski), Officer Big (Zahn McClarnon), Mose (Lil Mike), Mekko (Funny Bone), and William "Spirit" Knifeman are all likely to make an appearance (Dallas Goldtooth). Stay tuned for any formal casting updates. We might even meet some new characters.
"Reservation Dogs" is making history in the entertainment business as the first TV show to feature majority-Indigenous writing, directing, and producing crew, as well as a largely Indigenous cast (per Salon). Harjo also talked about how they went about finding cast members who could truly represent Indigenous-Americans throughout the original casting process. "To discover the actors," he told Salon, "you have to go to these villages." "['Reservation Dogs'] did nothing but that. We went out into the neighborhoods and cast our ballots. We collected tapes from indigenous tribes all around the country. The ability exists. It's just not on Hollywood Boulevard."
In Reservation Dogs Season 2, what will happen?
Elora, Bear, Cheese, and Willie Jack are at a crossroads at the end of Season 1 of "Reservation Dogs." Willie Jack admits she doesn't want to go to California after all, causing the other members of the group — particularly Elora and Bear — to dispute their intentions. Elora eventually decides to go to California with Jackie (Elva Guerra), the leader of a rival gang, causing a further rift between the Rez Dogs in Season 2.
Punkin Lusty (Sten Joddi), Bear's estranged father, could make an appearance as well. Woon-A-Tai expressed his thoughts on his character maybe hearing from his father in the upcoming season in an interview with TVLine: "We will, I am confident.
Is it possible that Punkin will visit Oklahoma? I don't believe that is the case. I'm not sure if Bear will want to see his father if (and this is a big "if") the Reservation Dogs travel to California. […] Will Punkin be able to make amends in subsequent episodes? That is something I can see. I'm not sure how the writers will handle it!" Joddi's return to the project, however, is uncertain.
Season 2 of "Reservation Dogs" is yet to be revealed, but we expect plenty of laughs and emotional moments, much like Season 1.