"RuPaul's Drag Race All-Stars" made the successful transition from television hit to streaming success for its sixth season after five seasons that aired on numerous cable channels, including LogoTV. For the first time in 2021, the show became a Paramount+ exclusive, a move that angered both the show's former queens (via Bustle), who rely on income from viewing parties organized at bars, and fans who couldn't afford to pay an extra $10 to $15 per month for another streamer.
The competition show, which is a spin-off of "RuPaul's Drag Race," showcases the previous season's most iconic or adored drag queens competing for the title once more. To determine who will be the champion, they engage in team challenges, runway presentations, and lip-sync fights. The winner receives a cash reward of $100,0000 and is inducted into the Drag Race Hall of Fame.
With the sixth season of the show already completed, fans are eagerly anticipating information on the seventh. When will Season 7 of "RuPaul's Drag Race All Stars" premiere, who will appear on the show, and what challenges will the queens face? So far, we've learned the following.
Meet the Queens of All-Stars 7
When will the seventh season of RuPaul's Drag Race All Stars premiere?
The seventh season of the show has yet to be approved, though there is a widespread rumor that it is now in production (see below). We'll have to guess when — and if — Season 7 will be released without an official statement from Paramount+ or production company World of Wonder.
On August 20, 2020, VH1 announced the renewal of "RuPaul's Drag Race All Stars" (per TV Line). On June 22, 2021, Paramount+ released the first episode. A new season of the show took just over a year to make. If "RuPaul's Drag Race All Stars" is renewed by Paramount+ for a seventh season tomorrow, viewers won't see it until the early fall or late summer of 2022 at the earliest. Mama Ru will undoubtedly make the wait worthwhile for supporters.
Season 7 of RuPaul's Drag Race All-Stars will feature who will appear on the show.
"All Winners," according to the subreddit r/AllSpoiledDragRace, is the rumored theme for "RuPaul's Drag Race All Stars" seventh season. Winners from past seasons are expected to compete for the title again. Fans on the subreddit monitored the social media accounts of queens who had won their seasons, noting who went radio silent throughout the show's supposed filming time, which began in late June and came to this conclusion collectively.
On RuPaul's Drag Race All Stars Season 7, what challenges can we expect to see?
Jaida Essence Hall, Jinkx Monsoon, Monét X Change, Raja, Shea Couleé, Trinity the Tuck, The Vivienne (winner of RuPaul's Drag Race UK's first season), and Yvie Oddly are all possible possibilities for Season 7 of All-Stars, according to the above thread. But, for the moment, all of this is, of course, just wild guesswork. "Drag Race All Stars" has yet to be renewed by Paramount+ for the seventh season. So, for the time being, consider these casting comments to be harmless (but thoroughly researched) speculation.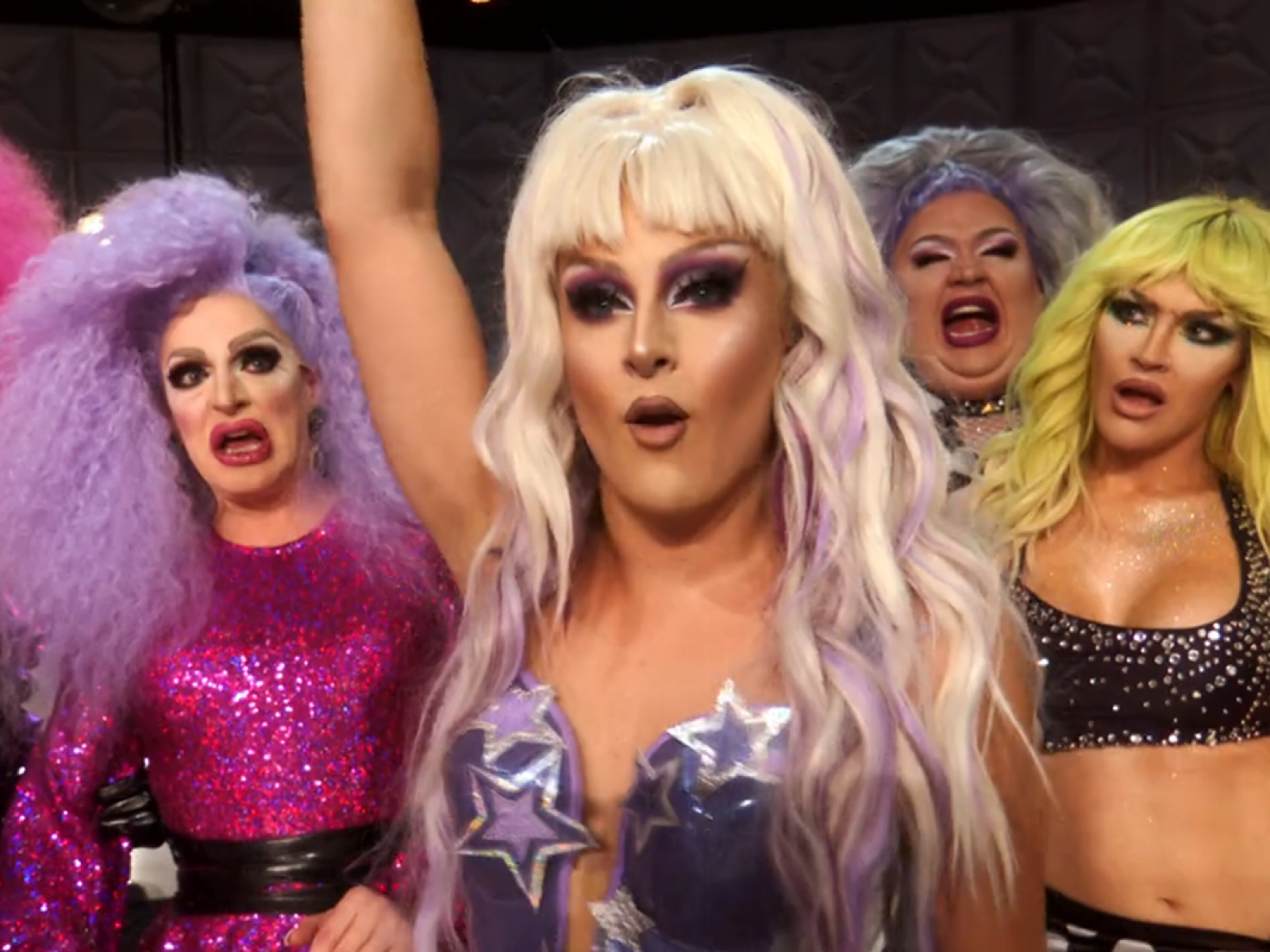 Every season of "Drag Race All Stars" has incorporated a group singing task, a "Rusical" in which the queens must perform in a musical based on a popular singer, a period in pop culture "herstory," or RuPaul's life, and a commercial-related competition. "The Snatch Game," which sees the queens doing celebrity impersonations while playing a variation of the classic 1970s game show "The Match Game," is another distinctive game on every season of both "Drag Race" and "Drag Race All-Stars."
Related – Made For Love Season 2 – All You Need to Know in 2022
The two queens with the worst luck will be asked to "lip sync for their legacy" for one last chance to please RuPaul and stay in the game. Should the show be renewed and speculations about the cast prove to be true, expect some unexpected twists and turns in this special season of All-Stars.