In 2019, Netflix's surreal sci-fi dramedy "Russian Doll" became a runaway sensation. The story of Nadia (Natasha Lyonne), a seemingly regular lady who finds herself on a time-looping adventure that compels her to confront existential challenges with life, death, love, and everything in between, was well received by reviewers and spectators alike.
"Russian Doll" went on to be nominated for 13 Primetime Emmy Awards (including outstanding comedy series), winning three of them and becoming one of Netflix's most notable original productions. Among those nominated were three for Lyonne, who co-created "Russian Doll" with Leslye Headland and Amy Poehler and gave a career-defining performance as the lead.
The fact that "Russian Doll" only had eight half-hour episodes was for many people the only drawback. Of course, this strategy gave the action a delightful sense of immediacy, but it also left fans wanting more. They'll get even more, as Netflix has announced that another season is on the way. Season 2 of "Russian Doll": Here's everything we know thus far.
Russian Doll Season 2 | Official Trailer
When is Russian Doll Season 2 going to be released?
Despite the fact that Season 1 of "Russian Doll" has been available on Netflix for several years, a second (and third) season was always planned. According to The Hollywood Reporter, Natasha Lyonne and her creative team presented the series as a three-part narrative in 2019. And, given the positive response to Season 1, it's no wonder that Netflix was eager to get Season 2 underway.
According to Deadline, the season was supposed to begin filming in early 2020 before, well, everything. Season 2 of "Russian Doll" began filming in New York City again in 2021. (via Backstage). We finally know when we'll see what happened to Nadia and Alan (Charlie Barnett) when they broke their separate loops, thanks to a trailer for the show's second season. Season 2 of "Russian Doll" will premiere on Netflix on April 20, 2022, which should please fans.
Season 2 of Russian Doll will include who?
Fans of "Russian Doll" will be pleased to learn that Natasha Lyonne and Charlie Barnett will reprise their roles as time-looping Nadia and Alan for the show's second season, but their story will undoubtedly alter significantly from their first live-die-repeat adventure. Whatever the future holds for the pair, Collider reports that they will be joined by some of their Season 1 friends. Greta Lee (Nadia's "Happy Birthday Sweet Baby!" bestie Maxine), Yul Vazquez (Nadia's kind-but-problematic ex-John), and Elizabeth Ashley (Nadia's therapist Ruth) are among the returning cast members.
Season 2 of "Russain Doll" should be exciting to see what new places and people the group meets. Annie Murphy ("Schitt's Creek"), Sharlto Copley ("District 9"), and Carolyn Michelle Smith ("Colony") are all onboard the movie in as-yet-unspecified roles, according to a 2021 Variety story.
Russian Doll Season 2 has a teaser trailer available.
The second season of "Russian Doll" now has an official trailer. On March 7, Netflix released a cryptic 49-second teaser trailer with little storyline elements. The streaming service then released the first full trailer for the new season of "Russian Doll" exactly one month later.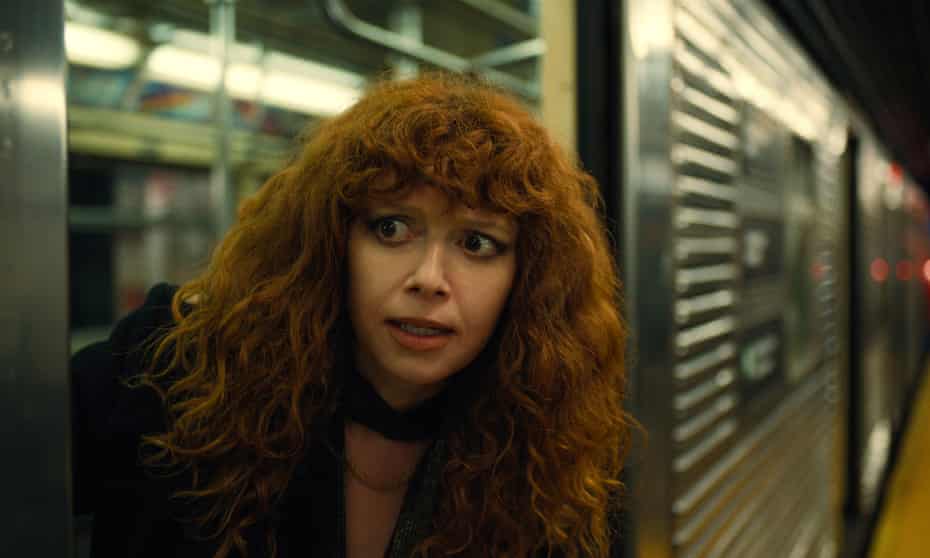 Related – Chicago P.D. Season 10 – Everything We Need to Know
Nadia boards a train full of cultural touchstones from the 1980s in the new trailer's opening scene, looking a little lost. It's clear right away that she's been transported to the 1980s by the train. She then talks of a mission to find some missing gold, which appears to be at least part of the motivation for her time travel. Following that, a sight of soldiers onboard another, older-looking train suggests that Nadia will be traveling through time throughout the season. Her exploits are accompanied by a lot of weird time travel jargon and mind-bending imagery throughout.
Season 2 of "Russian Doll" appears to be going to be even more insane than Season 1. The entire "Russian Doll" fandom should be looking forward to April 20, 2022.