If you're like most Stranger Things fans, you've either finished or are halfway through the third season. Season 3 of the supernatural series, like the other two seasons, brings the main arc to a satisfactory climax over the course of eight episodes, while still leaving a few tantalising threads dangling for future episodes.
Many people, both associated and unaffiliated with the show, talked about the upcoming season as if it had always been a given conclusion. In addition to the avalanche of fan theories that erupted almost as soon as Netflix released season 3, the show's creators and producers — as well as a few cast members — have already begun discussing what lies ahead for the former members of the Hawkins Middle School AV Club, as well as their friends and families.
Stranger Things 4 | Official Trailer
While we wait for further information on Stranger Things season 4 from Netflix, we've compiled some of the material we already have — as well as a few intriguing theories — to help soothe the uncertainty.
There will be spoilers for Season 3 of Stranger Things ahead!
"We're not in Hawkins anymore," a Stranger Things 4 teaser says.
We can all exhale a sigh of relief now that Netflix has confirmed that Stranger Things will return for a fourth season. The news was delivered in the form of a brief video teaser, which shows the words "Stranger Things 4" in the show's luminous red title font as the spooky synthesised theme music swells — before the dark vines of the Upside Down rise up to ominously choke out the words' red light.
"We can't wait to see what The Duffer Brothers have in store when they move outside the world of The Upside Down," Ted Sarandos, Netflix's Chief Content Officer, said. It's difficult to determine what this means for Stranger Things after season 4; while the Duffer Brothers will remain at Netflix, they may find themselves with a lot of other projects on their hands.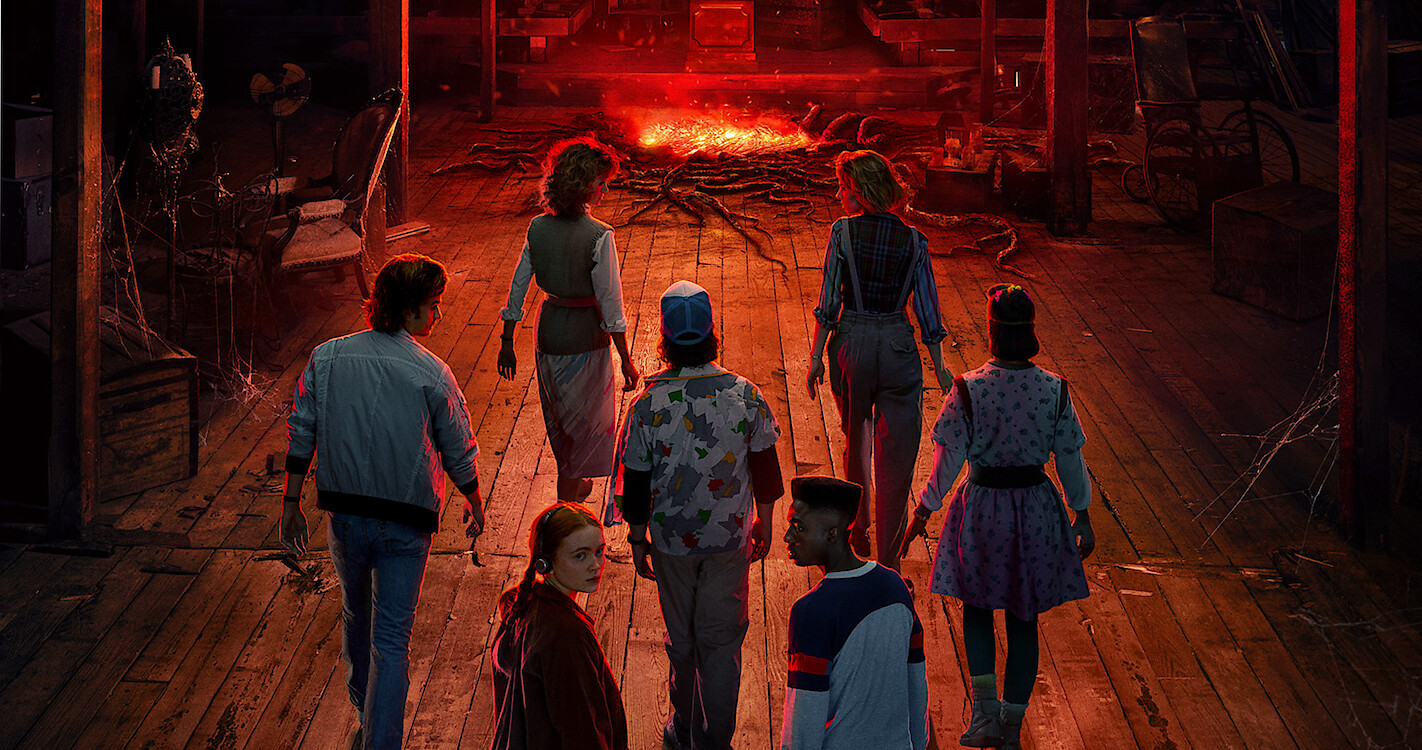 Despite the fact that no word has been provided on whether Season 4 would be the final season of Stranger Things, there is still hope that the show will be renewed.
When will Netflix's fourth season of Stranger Things premiere?
Netflix followed up with a production schedule just a few weeks after announcing that Stranger Things will be renewed for a fourth season. Stranger Things Season 4 will begin filming in January 2020 and run until August 2020. Its seven-month filming timeline is similarly identical to prior seasons, giving us an estimate of when the new batch will be available on Netflix.
We can expect a long wait if the new season of Stranger Things follows the same release pattern as the previous three seasons. The episodes of season 2 took four months to arrive on Netflix after the season was done, while the third season took an incredible eight months to arrive on the streaming site after it was wrapped. That means we won't see new Stranger Things episodes until December 2020 at the earliest, with the spring of 2021 looking more likely.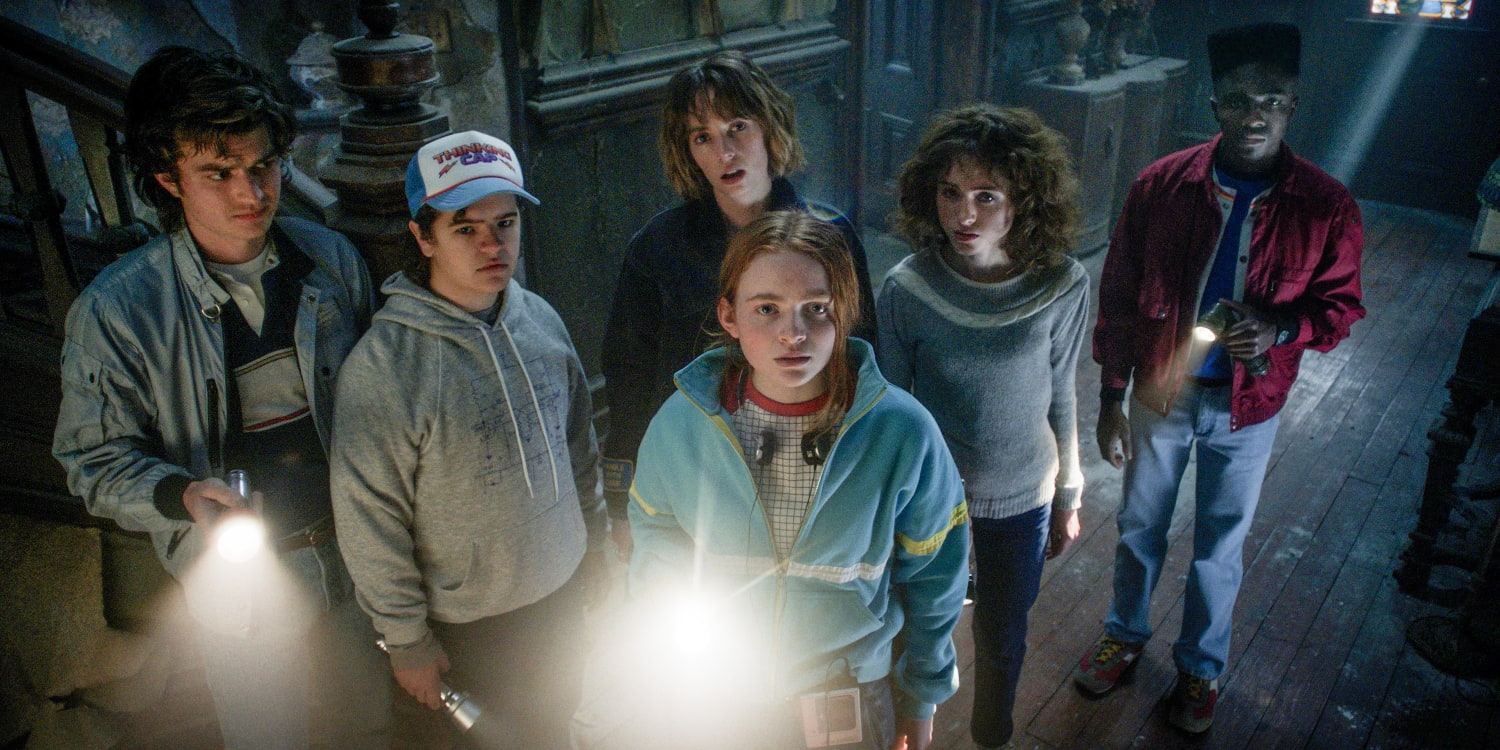 Stranger Thing's season 4 premiere trailer reveals an unexpected return.
Despite David Harbour telling The Wrap in January 2020 that he's keeping his schedule open but "doesn't know what's going" and "[hasn't] heard a lot from [the Duffers]," it turns out that the actor had us all fooled when it came to his involvement in Stranger Things season 4.
Netflix released a 50-second Stranger Things teaser labelled "From Russia with love" on February 14, 2020, giving the globe its own take on a Valentine. The movie pans across a snow-covered terrain while a Russian choir sings in the background, showing a group of people who appear to be captives working on an icy railroad while being guarded by Russian soldiers wielding machine guns.
The music intensifies as the shot focuses on the back of a tall man in a blue coat and thick hat swinging away at the tracks with picks and hammers. He pauses to take a break as the camera sweeps up and around his body, revealing his identity as none other than… Jim Hopper!
The former Hawkins Sheriff's head is shaved, and he appears to be slimmer, but he's still alive and well, albeit in Russia. We don't know how Hopper survived, why he's in Russia, or how he became a Russian government ward in the teaser, but we're sure we'll find out soon enough. The fact that Hopper isn't dead is the most important thing, which means that our aspirations for a poignant Hopper-Eleven reunion are once again alive and well.
In Stranger Things Season 4, is Jim Hopper still alive?
In the season 3 finale, police chief Jim Hopper David Harbour finds himself perilously close to the contraption built by Russian scientists to open a portal to the Upside Down, just as Joyce Byers (Winona Ryder) is about to destroy it. Both Hopper and Joyce comprehend what they must do, and the contraption explodes seconds later, killing the adjacent Russian scientists and possibly also Hopper.
Neither during nor after the explosion, however, do we see Hopper's body. Joyce is nowhere to be seen when he goes to investigate what's left of the machine. This prompted some fans to assume that he might still be alive — a theory that was later validated by the season 4 teaser — though we're still not clear how he managed to stay alive. Perhaps Hopper dashed through the gate at the last possible moment, just as it was being demolished, and was taken to Russia.
We saw a facility in Russia and a closed-door shutting off an individual simply referred to as "the American" in a post-credits sequence following the season 3 finale. Of course, we now know that Hopper is working on a railroad in Russia in the freezing weather. We don't have conclusive proof that he is the "American" the Russians were referring to, but it appears to be a safe guess.