At the start of Season 4, Mrs. Maisel, the 1950s housewife-turned-comedian, isn't feeling so great. She is dumped after riding high as the opening act for musician Shy Baldwin (Leroy McClain). She swears to only take gigs that allow her to say anything she wants, stubborn as ever and fearful of experiencing that pain again. She is no longer only an opening act as a result of this.
As a result, Season 4 of "The Marvelous Mrs. Maisel" follows Midge (Rachel Brosnahan) as she strives to reclaim her previous life — especially, her lovely Upper West Side apartment — and her profession. She sets her sights on turning an illegal strip club into a high-production, illegal strip club, but by focusing on one site, she rejects job after job at other venues. Midge's blunder leads nowhere, and the season finale, "How Do You Get to Carnegie Hall?" makes it plain that something needs to happen for her to achieve the success she craves.
If Mrs. Maisel allows it, her obstinacy will be her undoing.
Midge has settled into a comfortable position at the strip club after attracting a new customer (read: women who enjoy fruity cocktails with small umbrellas) with her humor. The only problem is that the club is raided and she is left in limbo while still owing money to her previous father-in-law (Kevin Pollak), dry cleaner, and grocer.
Lenny Bruce (Luke Kirby), a longstanding friend and ally, appears with an apparently perfect answer in the guise of a big job. Midge declines because it is an opening act. Only after she and Lenny act on their growing attraction and sleep together. In a powerful final scene, Lenny chastises her for declining the position, effectively telling her that if she wants success, she can't be so fussy.
Midge leaves the famous arena and stumbles onto the street in the middle of a blizzard, ending off a fictional scene with historical precedence. In 1961, while a snowstorm raged outside, the real Lenny Bruce improvised in front of a packed audience at a midnight Carnegie Hall engagement.
Midge and Lenny's relationship is at its best in this scene, as he forces her to reassess her "plan" and reminds her that she must do whatever it takes to get what she wants. After all, it was their common goal of achievement that brought them together. In December 2019, co-creator Amy Sherman-Palladino told Vanity Fair, "What we love about the Lenny-Midge connection is that he respected her for her talent — for her guts." "He saw something in her that made him think she was going to try to strike out the same way he was." Midge, on the other hand, has been too traumatized by her encounter with Shy Baldwin to continue.
Midge has only one more season to live.
Mrs. Maisel's future is hinted at in the final scene before the credits. Midge goes out into the storm, dazed and alone, and sees the words "Go Forward" on a billboard, then blinks to see "The Gordon Ford Show." It's the same talk show where comedian Sophie Lennon (Jane Lynch) relaunched her career and Susie (Alex Borstein) attempted to win a position in the lineup for Midge just a few episodes before.
Given that Season 5 is set to be the final season, this scenario suggests that Midge will follow Lenny's suggestion and audition for Gordon Ford's program. She just has one more season to land her own Carnegie Hall performance, so she'd better move quickly.
Midge is fuming over her breakup with Shy Baldwin at the opening of Season 4. "Anger is a lot better motivator than happiness or satisfaction," Amy Sherman-Palladino told Deadline. Midge's motivation appears to be changing again. It's unclear whether Lenny's disappointment will play a role, but he'll almost certainly be back next season. In the 1960s, the real Bruce dated Lotus Weinstock, a Jewish mother who, like Midge, was a fellow performer (via The Los Angeles Times).
Lenny was only supposed to be in the pilot, but Luke Kirby's charisma and chemistry with Rachel Brosnahan have kept him on the show. Midge's discovery of a small bag of cocaine in his lavatory, on the other hand, foreshadows what is to come for the legendary comic, who died of an overdose in 1966. We won't see his death in "The Marvelous Mrs. Maisel" unless the following season jumps ahead several years, so we'll only get a glimpse of it.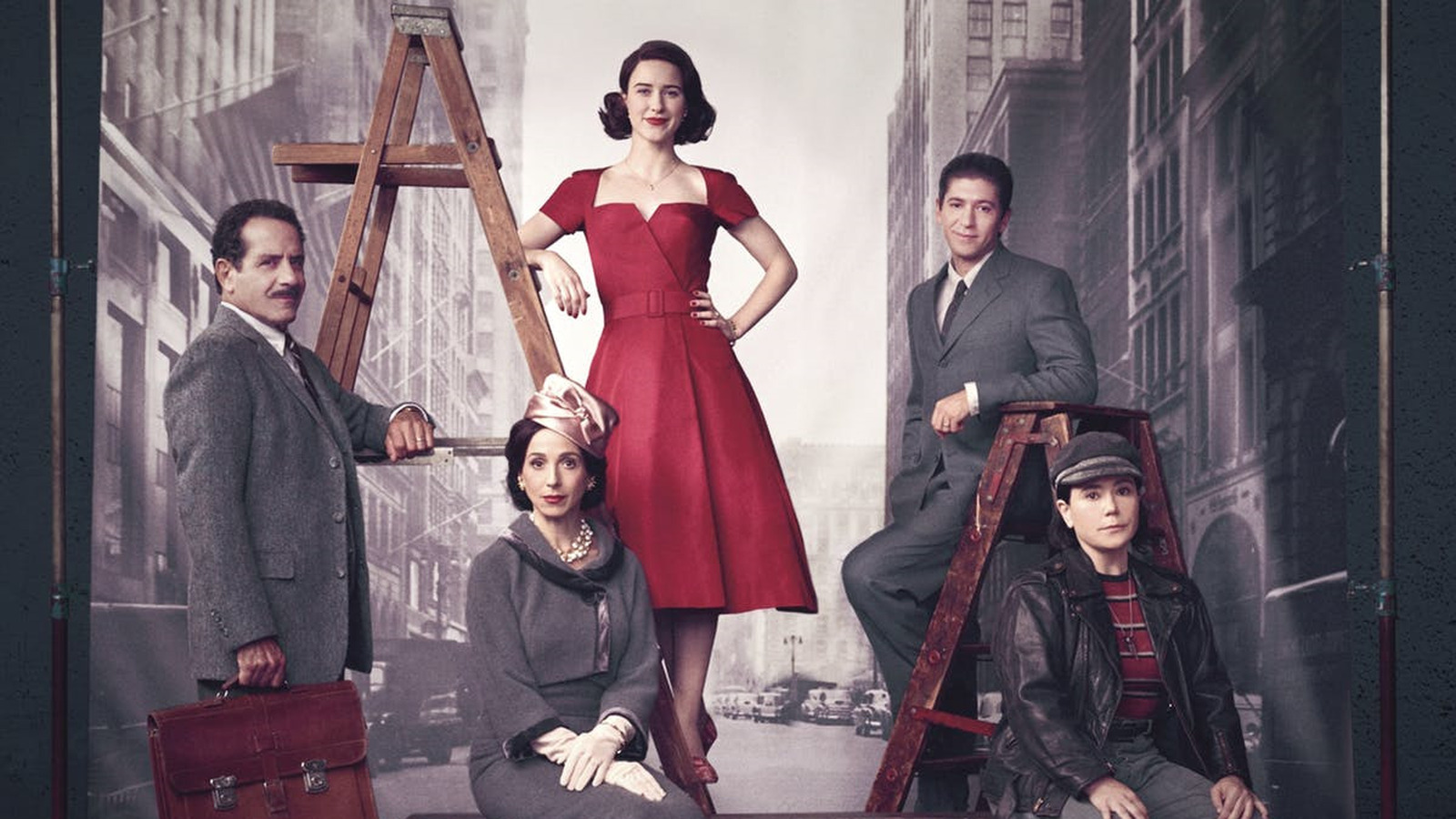 In Season 5, a slew of characters is in trouble.
The Season 4 finale of "The Marvelous Mrs. Maisel" leaves plenty of fodder for Season 5, which Amazon has confirmed will be the series' final season. Almost every character has a potential problem: Rose (Marin Hinkle), Midge's mother, is ecstatic about her new profession as a matchmaker, but she's at odds with Manhattan's established matchmaking circle. They're now at odds. In Season 5, we'll find out what a matchmaker war looks like.
Related – Rutherford Falls Season 2 – Update on Release Date, Cast
Susie, on the other hand, has spent the season growing her management firm. She's got two promising new clients, but she's been relying on her gangster buddies for assistance, who demand a cut in exchange. Next season, we'll almost probably see that tension dissipate, as their generosity almost certainly comes with conditions. Finally, Joel's father (Kevin Pollak) recovers from his heart attack and gives Joel (Michael Zegen) and Mei his blessing (Stephanie Hsu).