Linda Reagan, Danny Reagan's wife, died in a helicopter crash during the opening of Season 8 of Blue Bloods.
It was a startling departure for the character, who was a fan favorite. Amy Carlson, who had played Linda on the programme since the pilot, was likewise taken aback by how abruptly Linda left the show, leaving viewers with no closure because the event happened off-screen and was only mentioned in passing. But why was it done this way?
The actress appeared on the show as a guest star in the first season before becoming a series regular in season two — but her contract was up at the conclusion of the seventh season. It's improbable that the producers wanted her to leave the show because of her popularity with fans. The haste with which she was created also seemed to indicate that it wasn't something the creators of the series had anticipated.
The Real Reason Why Amy Carlson Left Blue Bloods
Carlson, according to her Blue Bloods co-stars, was the one who made the decision to leave the show. Members of the cast emerged on the red carpet at Blue Bloods' PaleyLive NY event shortly after the season 8 premiere, confirming Carlson's decision not to renew her contract (via TV Line).
Amy Carlson was dissatisfied with the manner in which Linda's departure was handled.
Carlson wrote a heartfelt Instagram post following the death of her character.
"For the last seven years of Blue Bloods, I am eternally grateful to each of you for your wonderful support of me and my character — Linda Reagan. Your compassion and excitement have moved me. Linda was a lot of fun to play… I'm proud of my role in the development of this series. I owe a huge debt of gratitude to CBS and the Blue Bloods cast and crew. Mostly, I owe my gratitude to the fans who have cheered for me and the show."
Carlson expressed her dissatisfaction with the way her leave was portrayed on television to Deadline. Or, to put it another way, not on the screen at all.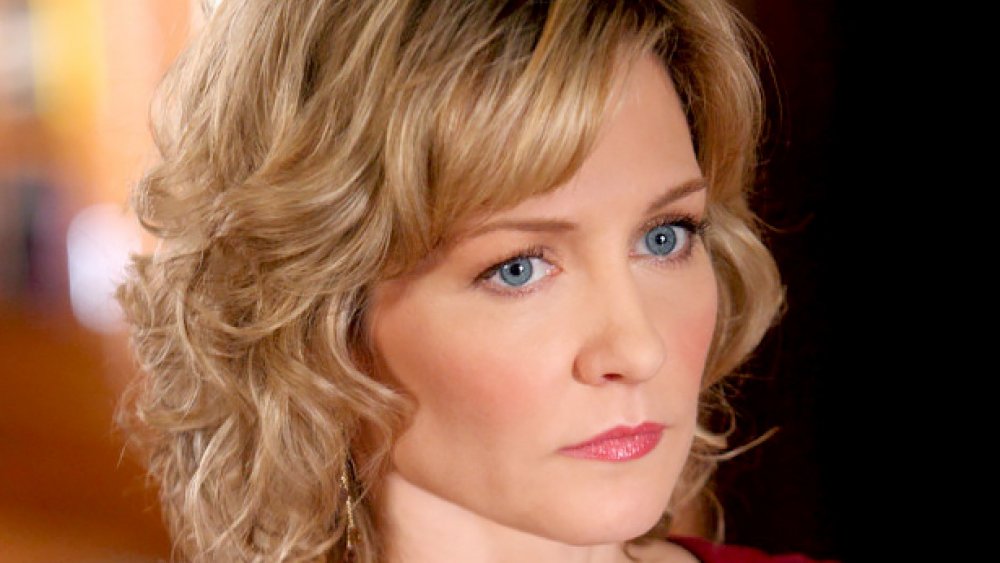 "I'm sorry she died the way she did. I was astonished because I had not expected them to act in this manner. That's something I wouldn't have done "She went on to say that she would be willing to return for a 'flashback' if the filmmakers chose to do so. "I believe it's been difficult for the fans. I never wanted it to end that way, so I'm sorry for the fans because they all want closure, and I hear that a lot from them."
Fans were given optimism by a potential storyline twist.
Carlson never returned to offer fans closure on Linda's death, but she drove fans into a frenzy during Season 9 when she sent out a cryptic tweet that seemed to indicate that Linda wasn't so dead after all.
"Get some Kleenex, @Kleenex… One man murdered another's wife, and now that man is assisting his wife's killer in determining who murdered the killer's wife. Who will be the next victim? Is it possible that the first wife [Linda] was murdered? On an all-new Blue Bloods, there are fresh things to ponder "She sent a tweet.
While the prospective story twist appears to have gone nowhere, Donnie Wahlberg, Carlson's onscreen husband Danny Reagan, told Country Living in February 2020 that he and his Blue Blood alter ego, miss Carlson and Linda.
He told the outlet, "I reach out to her, and we stay in touch." "Believe me when I say Danny Reagan is still sad and Donnie Wahlberg misses her terribly."
Related – Cobra Kai Season 4 – Current Updates on Release Date, Cast
Despite missing her in both roles, Wahlberg is skeptical that she will return to the famous crime drama. "I've missed her in so many ways," he continued, "and I don't know how we'll ever bring her back." "I'm not sure if we'll do a dream episode where Danny dreams she's back. We all miss her on the show, and she's still a close friend, and I consider myself lucky to have worked with her."
Since leaving Blue Bloods, Amy Carlson has been quite busy.
Fans who agree with Wahlberg and miss Carlson's charismatic presence on Blue Bloods will be relieved to learn that the actress has been busy since her leave. She promptly booked two feature films after concluding her last episodes of the police family drama in 2017: A Bread Factory, Part One in 2018, and The Incoherents in 2019. In the latter, she played Jerry, a 40-something rocker striving to reclaim some of her youthful glory and return to the stage, opposite Smallville's Annette O'Toole.