90 Day Fiancé is one of TLC's most popular reality shows, with over 100 episodes of drama, love, and, most of the time, a happily-ever-after ending. Season after season, people sign up in the hopes of finding their soulmate, despite various obstacles such as the distance between them, expectations, U.S. citizenship, and, of course, the 90-day time limit that determines if they should continue forward together and married.
While many couples have remained happily married through the years, others have not. The aftermath, and how they make a living once they're thrown back into the "real world," may pique fans' attention. Sure, some of the couples on the show end up in shambles as a result of deception, previous relationships, and other factors, but money plays a big role in getting along. Money isn't an issue for some of them, so they may start their lives together with some cash in their pockets.
The Richest 90 Day Fiance Cast!
Related – Chicago P.D. Season 10 – Everything We Need to Know
Juliana Custodio de Sousa and Michael Jessen: $1.5 million
Michael is most known among 90 Day Fiancé fans as the guy who lavished lavish presents on his now-wife Juliana, including bespoke necklaces and a $1 million home. As a result, it's only natural for followers to wonder where he obtains his success and how he manages his finances. Michael is the co-founder and CEO of Licataa Wine, a premium wine importer, and distributor of Pearl of Burgundy, and a principal at MJAG, LLC, a Greenwich, Connecticut-based firm, according to his LinkedIn profile. Michael is an active man who appreciates the better things in life.
Juliana is a model for Time Model International and Women Management New York, according to her Instagram account. Despite several visa rejections and the intense pressure to impress Michael's family, these two are undeniably a power couple.
One million dollars to Elizabeth Potthast and Andrei Castravet
Elizabeth and Andrei made their first appearance in Season 4 and quickly became a fan favorite. Their love story was real, making them ideal candidates for 90 Day Fiancé. Andrei was unemployed when they met, but Elizabeth's work ethic more than compensated. She is a successful Instagram influencer who partners with companies like CAUSEBOX and has appeared in the popular show Homeland and the film Secrets in the Snow.
After Andrei and Elizabeth had settled down, they formed Castravet Properties, LLC, a real estate firm that appears to be doing well. It's understandable that they have such large net worth, and we hope that everything goes well for them. In fact, they've already begun their growing family with a little daughter named Eleanor, who frequently appears on Elizabeth's social media accounts.
$500,000 each for Kenneth Niedermeier and Armando Rubio
Kenneth had already become a grandfather by the time he and Armando met on Season 2 of 90 Day Fiancé: The Other Way. Because of his youthful appearance, he may not appear to be a Grandpa Ken, but he is pleased to be one. Kenneth and Armando's relationship was complicated by the fact that they were the show's first gay male coupling. When fans saw how much they cared for one other and how much they sacrificed to make things work, they quickly became fan favorites.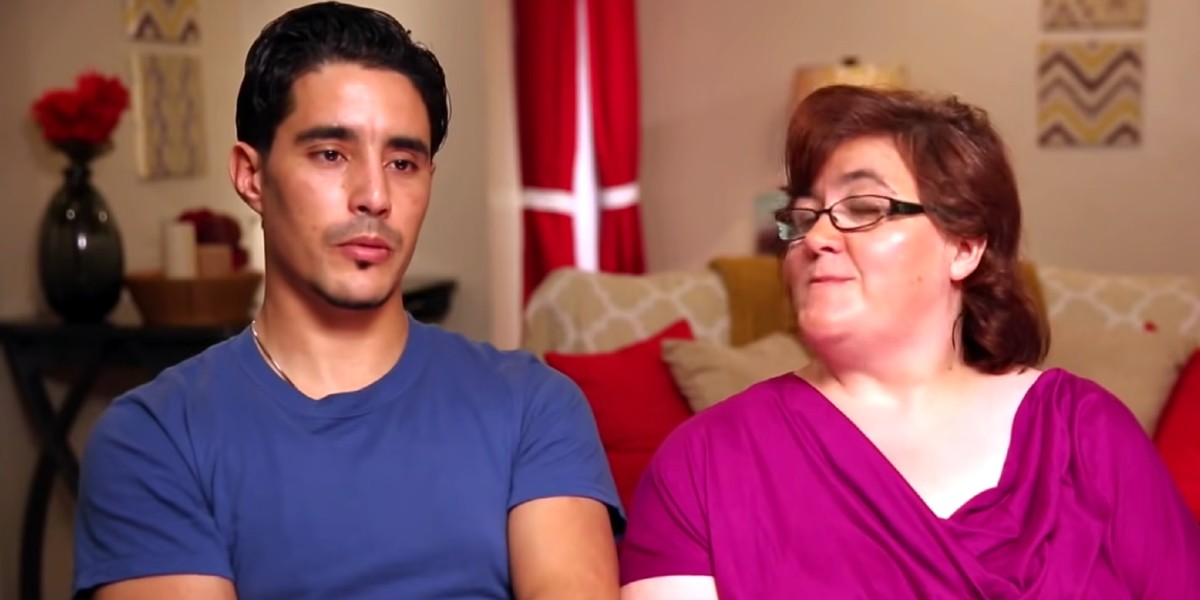 Related – Call Me Kat Season 2 – Current Updates on Release Date, Cast
Kenneth was a wealthy businessman before moving to Mexico to begin his life with Armando, and he is now a well-known television personality. He traded off his spectacular property, according to TheCinemaholic, and has never regretted it. Meanwhile, Armando has established himself as a successful architect and is now a reality television star.