The Umbrella Academy is an American time-traveling superhero web series based on the same-named Gerard Way and Gabriel Bá comic book series that was released by Dark Horse Comics. A dysfunctional family of adopted superhero siblings reunites to uncover the mystery surrounding their father's passing and the threat of an impending apocalypse in Steve Blackman and Jeremy Slater's Netflix original series. Producing the show are Universal Cable Productions, Dark Horse Entertainment, and Borderline Entertainment.
Back in July of 2020, Netflix released the first episode of The Umbrella Academy's second season. Thank goodness, the much anticipated third season of one of the most well-liked shows on the streaming goliath is ready to premiere!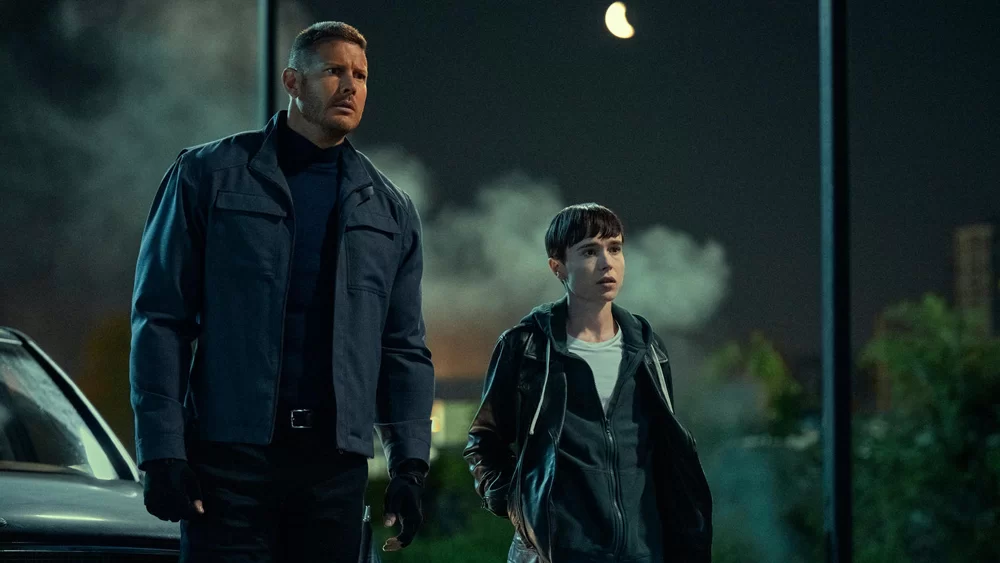 The gang returns to the present in Season 3—2019, to be exact—confident that they have stopped the end of the world and permanently altered the timeline. However, nothing is precisely as it was when we left it. You know, the usual time travel blunders. The Sparrow Academy is now open. Smart, fashionable, and "about as warm as a sea of icebergs," according to Netflix, "the Sparrows clash with the Umbrellas immediately in a violent face-off that turns out to be the least of everyone's concerns."
Also read: The Ending Of Five Feet Apart – EXPLAINED!
What time does Netflix's premiere of The Umbrella Academy's third season begin? What time do Netflix episodes debut? Detailed information is provided below.
The Umbrella Academy Season 3 Release Date
You won't have to wait much longer because today i.e. June 22, 2022, Netflix is going to release the entire series. The series debuts concurrently around the globe like with other Netflix Originals, however depending on where you live, that might not be until the early morning, afternoon, or even evening!
| | |
| --- | --- |
| Pacific Standard Time (PT) | 12:00 AM (GMT-8) |
| Mountain Standard Time (MST) | 01:00 AM (GMT-6) |
| Central Standard Time (CT) | 02:00 AM (GMT-5) |
| Eastern Daylight Time (EST) | 03:00 AM (GMT-4) |
| Brasilia Standard Time (BRT) | 04:00 AM (GMT-3) |
| Greenwich Mean Time (GMT) | 07:00 AM (GMT) |
| British Summer Time (BST) | 08:00 AM (GMT+1) |
| Central European Summer Time (CEST) | 09:00 AM (GMT+2) |
| Eastern European Summer Time (EEST) | 10:00 AM (GMT+3) |
| Israel Daylight Time | 10:00 AM (GMT+3) |
| India Standard Time (IST) | 12:30 PM (GMT+5:30) |
| Philippine Time (PHT) | 15:00 PM (GMT+8) |
| Korea Standard Time (KST) | 16:00 PM (GMT+9) |
| Japan Standard Time (JST) | 16:00 PM (GMT+9) |
| Australian Eastern Daylight Time (AEDT) | 18:00 PM (GMT+11) |
| New Zealand Standard Time (NZST) | 19:00 PM (GMT+12) |
Also Read: The Ending Of The Endless – EXPLAINED!
The Umbrella Academy Season 3 Plot
According to the official narrative, when another doomsday clock ticks, a mystery force descends and causes chaos in the city. Back at the Academy, the Umbrellas are bewildered and at odds with a new team of Hargreeves brothers known as the Sparrows. As the original grown-up kids attempt to realign their fate within the time paradox and combat any demonic creature that they may have released during all their decade-shifting antics, an obvious rivalry is destined to arise.
In order to better coincide with actor Ellen/Elliot Page's coming out as transgender in 2021, the Vanya character—now going by the name Viktor—is eliminated for Season 3.