According to Deadline, the Season 5 finale of "This Is Us" drew over 5 million viewers. This does not include those who excitedly awaited the episode's release on Hulu the next day. With a shocking revelation at the conclusion of the finale and the popular series confirmed to be ending after Season 6, it's safe to assume that viewers are thinking about the Pearson family.
Dan Fogelman's time-traveling drama follows the Pearson family over several decades of their life. Rebecca (Mandy Moore) and Jack Pearson (Milo Ventimiglia) raise their three children in an earlier era.
The "present" timeline shows those three children as adults — 36 at the start of the first season — navigating their own adult lives, including the long-term effects of their father's death while they were teenagers. The story has progressed to include scenes from future timelines, even depicting the youngest generation as adults.
This Is Us Season 6 Trailer
Following Season 5's stunning finale, fans are eager to learn more about the next final season. So far, here's what we know.
When will the sixth season of This Be Us premiere?
Fans of "This Is Us" are certainly familiar with the show's airing schedule, which has traditionally started in September. Most network television shows start in September and go on hiatus in the middle of the season before returning at the start of the next year to finish the season.
Season 6 of "This Is Us" will, however, take a new approach. NBC confirmed to TVLine that the final season will run "mid-season," meaning it will begin in early 2022 rather than September 2021, avoiding the mid-season break.
According to Susan Rovner, Chairman of Entertainment at NBC Universal Television, the decision was taken so that the episodes could air back-to-back with "the fewest interruptions possible." "We want to honor the fans by ensuring [they] have the best viewing experience possible," Rovner added.
Chrissy Metz, who plays Kate Pearson, expressed her delight about the new schedule in an interview with Entertainment Tonight. "It's sort of like, 'Thank you for sticking with us, here's the complete season… [It'll be] really lovely to have all the episodes together," she told ET.
Who will appear in the sixth season of This Is Us?
We can expect to see all of the important players from the first five seasons return for the final season in order to tie up their stories. Rebecca and her three now-adult children, Kate, Randall (Sterling K. Brown), and Kevin, are included in this (Justin Hartley). And, while Jack is no longer alive, if the first five seasons are any indication, we should expect to see him in flashbacks.
Each of the "Big Three" Pearson brothers has its own complex family ties. Kate and her husband, Toby (Chris Sullivan), face a number of challenges, including continuing to raise their two children, both of whom we've seen as adults in flashbacks.
As a result, we may anticipate the return of adult actors Blake Stadnik and Adelaide Kane. Randall's family will also return, including his wife Beth (Susan Kelechi Watson) and their three daughters, Tess (Eris Baker), Annie (Faithe Herman), and Deja (Randall's daughter) (Lyric Ross).
We've also seen each of Randall's daughters as adults in flash-forwards, so their actors — Iantha Richardson as Tess, Iyana Halley as Annie, and La Trice Harper as Deja — are likely to return. Finally, Kevin's future plotline will include his infant twins — who we've seen in flashbacks as young children — as well as his mother and ex-fiancee, Madison (Caitlin Thompson).
Finally, a Season 5 guest star, Chris Geere, who plays Kate's boss turned (potential) love interest Phillip, has been upgraded to series regular for the final season (via The Hollywood Reporter). This leads us back to where Season 5 left off and what we can expect from the last season in terms of plot.
The main bombshell in the previous finale came at the very end of the program, in a flash-forward around five years from now: Kate is getting married again to her employer, Phillip, implying that her marriage to Toby had broken down. That's just one of the many mysteries viewers want to be answered in the show's final season, along with what Rebecca's future holds now that she's been diagnosed with Alzheimer's disease and who Kevin ends up with.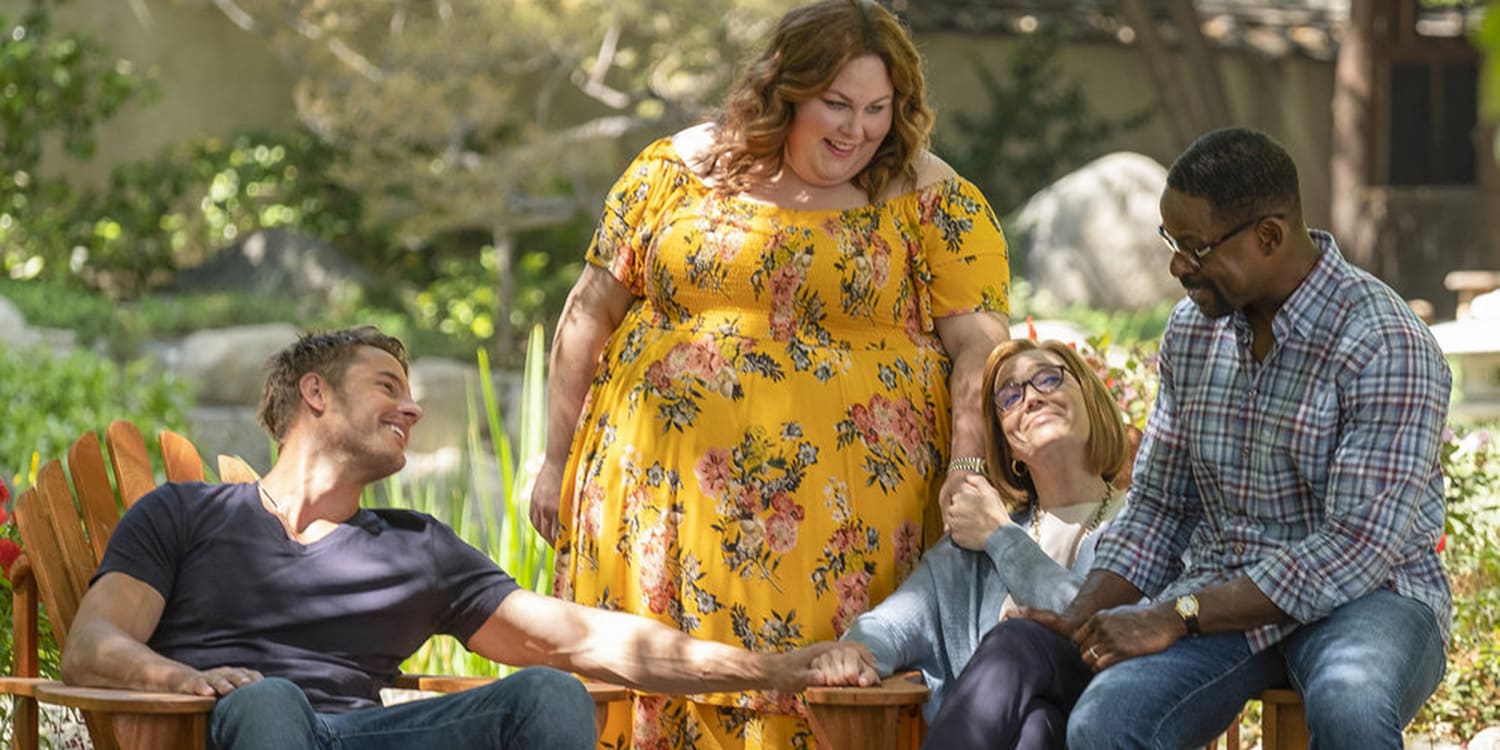 Dan Fogelman, the show's creator and showrunner, spoke with The Hollywood Reporter after the Season 5 finale about what viewers may expect in the final season. Season 6 would be "ambitious in terms of how it jumps time, and even more ambitious than previous seasons," according to him.