Season 3 Bracket and Winners of Tournament of Champions
Season 3 of Food Network's Tournament of Champions features 32 chefs competing for a $100,000 prize pool on Sunday nights at 8 p.m.
Eric Adjepong, Einat Admony, Karen Akunowicz, Kelsey Barnard Clark, Maneet Chauhan, Madison Cowan, Tobias Dorzon, Tiffani Faison, Amanda Freitag, Richard Hales, Christian Petroni, Michael Psilakis, Aarthi Sampath, Justin Sutherland, and Bryan Voltaggio are among the 16 chefs competing in the East bracket.
Carlos Anthony, Shirley Chung, Chris Cosentino, Tiffany Derry, Elizabeth Falkner, Timothy Hollingsworth, Antonia Lofaso, Crista Luedtke, Brian Malarkey, Aaron May, Joe Sasto, Jet Tila, Marcel Vigneron, Michael Voltaggio, and Brooke Williamson are among the 16 chefs competing in the West bracket.
Food Network has not yet released a bracket (I believe they will after the field has been reduced to 16), but they have released all of the chefs' seeding as well as the brackets in which they are competing. As a result, I created the bracket above to show the entire picture. This page also contains some more season-related information.
Come back after each show to see who won the matchups that aired on Sunday, as this article will be updated with the victors for each episode.
Michael Voltaggio defeats Phillip Frankland Lee 82-79 in Episode 1. Tiffany Derry won by a score of 90-88 over Timothy Hollingsworth. Kelsey Barnard Clark was defeated 79-75 by Eric Adjepong. Richard Hales was beaten 82-81 by Maneet Chauhan.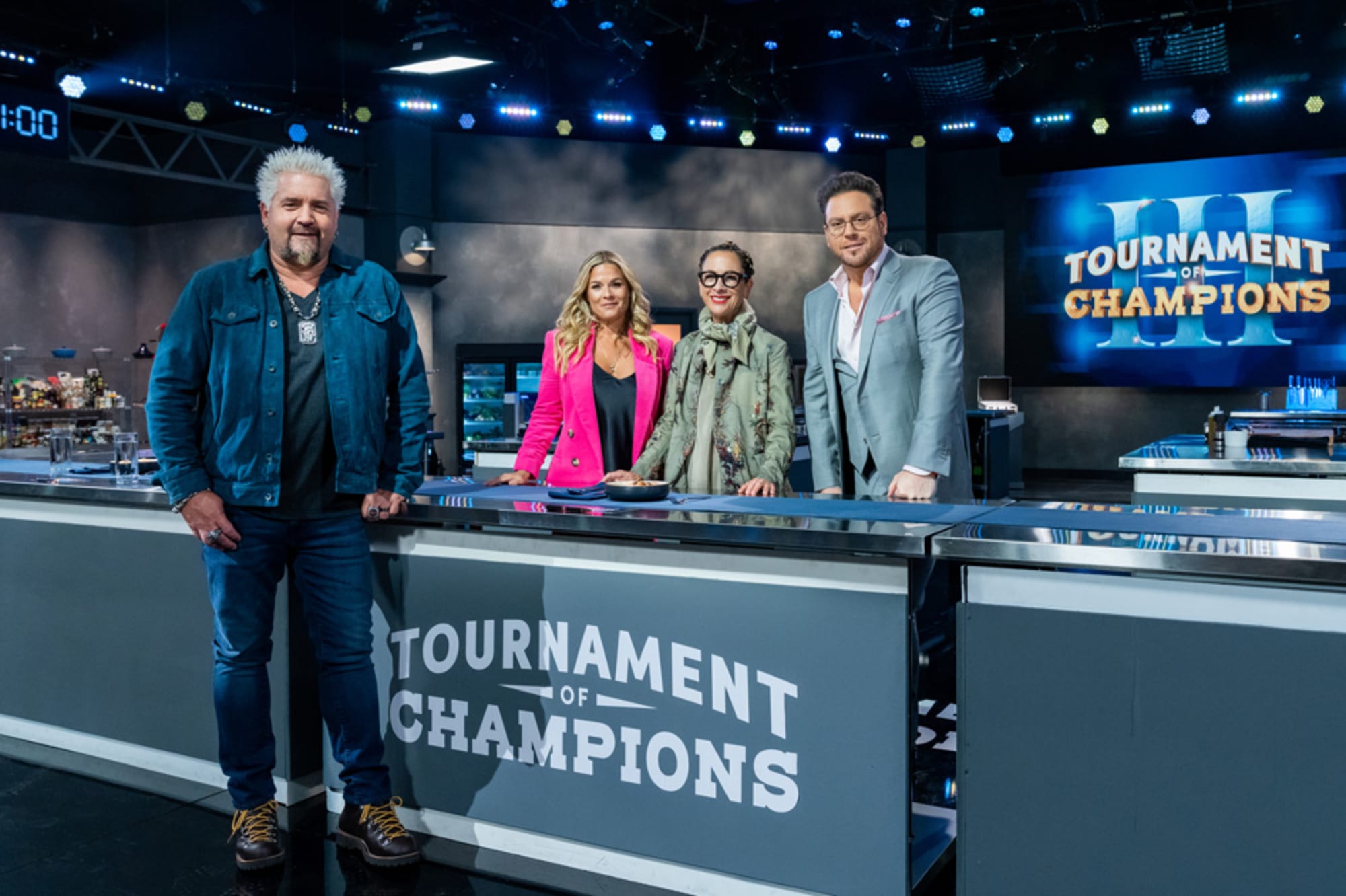 Episode 2 – Amanda Freitag disqualified Madison Cowan for not putting all of the components from the randomizer on his plates. Bryan Voltaggio was upset 85-83 by Tiffani Faison. The result was 82-78 in favor of Brian Malarkey. Crista Luedtke was beaten 85-79 by Brooke Williamson.
Related – The Real Reason Supernatural Is Ending After Season 15
Joe Sasto beat Antonia Lofaso 82-80 in Episode 3. Marcel Vigneron was upset 83-74 by Shirley Chung. Justin Sutherland was defeated 84-77 by Karen Akunowicz. Darnell Ferguson was beaten 86-84 by Aarthi Sampath.
Tobias Dorzon beat Christian Petroni 75-74 in Episode 4. Michael Psilakis was upset 79-76 by Einat Admony. Chris Cosentino was upset 84-80 by Elizabeth Falkner. Carlos Anthony was defeated 85-81 by Jet Tila.
Tiffani Faison won by a score of 87-85 over Amanda Freitag in Episode 5. Jet Tila won by a score of 89-88 against Elizabeth Faulkner. In a match with the highest scores in the tournament, Shirley Chung defeated Joe Sasto 93-90. By a score of 78-72, Maneet Chauhan beat Eric Adjepong.
Michael Voltaggio beat Tiffany Derry 93-85 in Episode 6. With a score of 74-74, Aarthi Sampath and Karen Akunowicz tied. When it came to the tiebreaker, they were tied at 33 for taste, thus the randomizer was used as the second tiebreaker. Because her randomizer score was greater, Karen Akunowicz won the tiebreaker and advanced (26-24). By a score of 81-77, Tobias Dorzon defeated Einat Admony. Brian Malarkey was defeated 87-80 by Brooke Williamson.
Jet Tila won by a score of 80-71 over Shirley Chung in Episode 7. For the third consecutive year, Brooke Williamson beat Michael Voltaggio, this time by a score of 84-83. Karen Akunowicz lost 81-79 against Tobias Dorzon. Maneet Chauhan was defeated 83-80 by Tiffani Faison. Jet Tila, Brooke Williamson, Tobias Dorzon, and Tiffani Faison are the remaining four contestants.