Since his appearance on Katie Thurston's season of The Bachelorette, Tre Cooper has been a fan favorite among Bachelor Nation. Tre's ability to speak his opinion was admired by fans, who cheered him on when he called out Thomas Jacobs for not being there "for the proper reasons." Fans were eager to see if Tre might find love in Season 7 of Bachelor in Paradise.
Tre developed an early bond with Tahzjuan Hawkins after opting to see past her admission that she had gone on a date with his uncle and made out with him. Tre abruptly revealed on the August 31 program that he was departing Paradise.
Continue reading to learn why Tre (and then Tahzj!) left Bachelor in Paradise Season 7 and what their Bachelor Nation futures might hold.
Bachelorette Becca Kufrin Arrives & Tahzjuan
Tre Cooper left Bachelor in Paradise Season 7 for what reason?
"I felt a link between myself and Tahzj early on and I wanted to explore it," Tre stated in a one-on-one conversation with producers. "We had some fantastic times, but when I looked at the larger picture, I realized Tahzj wasn't the right person for me."
Tre approaches Tahzjuan, who is speaking with some fellow castmates and asks her to speak with him. "It was a difficult decision," he added in voiceover. "But right now, I'm quite convinced I don't want to be here."
Tre then informed Tahzjuan that he would be leaving. "I want you to know that I don't think we're a good match," he stated. "I believe our communication could have been improved… It's past time for me to leave."
In his one-on-one interview, Tre stated that he wanted to depart when Tahzjuan had a rose to hand out so that she could find someone else. He answered, "She's not done here." "I feel terrible about that."
Tre expressed his disappointment with his Paradise experience during the car trip to the airport. He said, "I really wanted to find love out here." "It really stinks."
On social media, things heated up even further. "I'm going to make someone's daughter tremendously happy one day, I can feel it," Tre tweeted as the ABC drama aired. This season, I appreciate everyone who has shown me love and kindness."
"Learning to embrace the folks who look for something to complain about," he added cryptically a few hours later. I've been miserable and pessimistic myself, so I understand."
Why did Tahzjuan leave the seventh season of Bachelor in Paradise?
Tahzjuan hasn't fared well in Paradise. She had a rough date with John Paul Jones the previous time she was on the show and struggled in the heat, only to leave shortly after she arrived.
"I'm over love." After Tre had departed, Tahzjuan stated, "I give up." "I didn't want my time here to be cut short, but I don't have any other choices." Tahzjuan then packed her belongings and departed.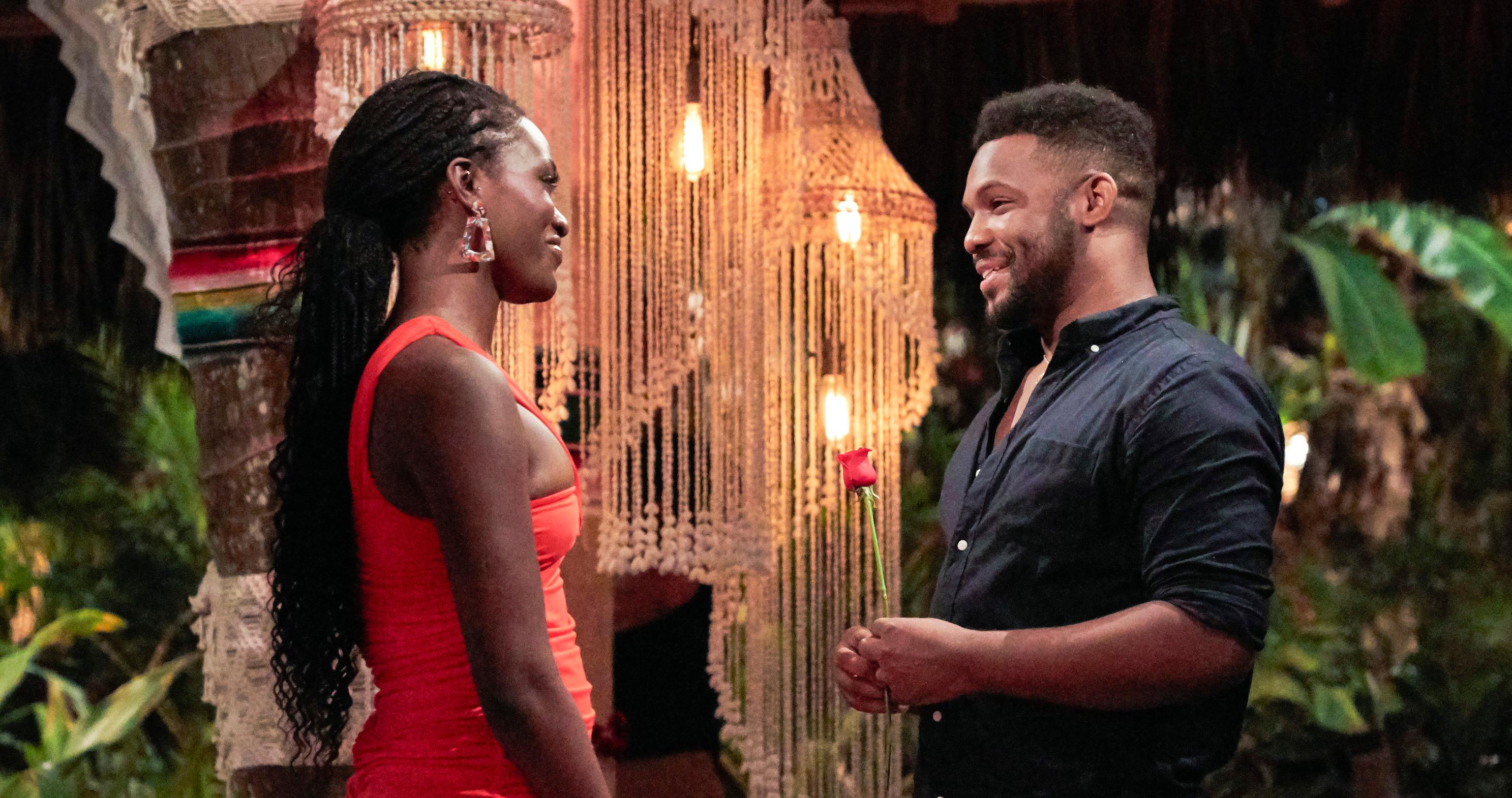 "I came to Paradise hoping to find love, but it didn't work out again," she explained. "This is my absolute worst nightmare."
Related – Call Me Kat Season 2 – Current Updates on Release Date, Cast
Will Tahzjuan Hawkins be the Bachelorette's next Bachelor?
Tahzjuan is no stranger to Bachelor Nation. She later featured on Season 6 of Bachelor in Paradise after being ousted by Colton Underwood during Week 1 of The Bachelor Season 23. and was ousted after only one date. Some fans believe she deserves to be the next Bachelorette now that she appeared to have a genuine go at a romance with Tre on BiP Season 7 and it didn't work out.