You've definitely heard of the SyFy cult favourite series Wynonna Earp if you enjoy Westerns, science fiction, and frightening, ghostly TV shows. The show is based on the same-named comic book series, although it has all-new characters and plots.
Wynonna, the great-great-granddaughter of Wyatt Earp, has returned to Purgatory, where she must fight to break her family's curse. The revenants who Wyatt killed have regenerated, but Wynonna has been given the power to send them back to Hell with her ancestor's magic rifle, "Peacemaker." Wynonna must rid her community of the monsters that have haunted her family with the assistance of Wyatt's ageless friend Doc Holliday, her sister Waverly, and local sheriff Nicole Haught.
Wynonna Earp (2016)
Millions of viewers have flocked to the programme because of its novel idea, the genuine connection among the actors, and the positive representation of strong female and LGBTQ+ characters. Let's look at how the show varies from the comics, where it's shot, how fans helped save Wynonna Earp from cancellation, and other behind-the-scenes details!
Wynonna Earp's imaginative pitch
How did Wynonna Earp make it to the small screen? When Emily Andras first read the comics, she knew she had to bring Wynonna to life on screen.
"I was all tingling when I first took up the comic. Oh my gosh, if I could simply make anything up in a magical cauldron for myself, this is everything I would choose, "In an interview with The Mary Sue, Andras expressed his thoughts. She carried on, saying, "So I approached [comic book publisher] IDW with a pretty solid idea. It was a big hit with them. They understood completely. If Buffy meets Justified meets Frozen, that's what I was thinking."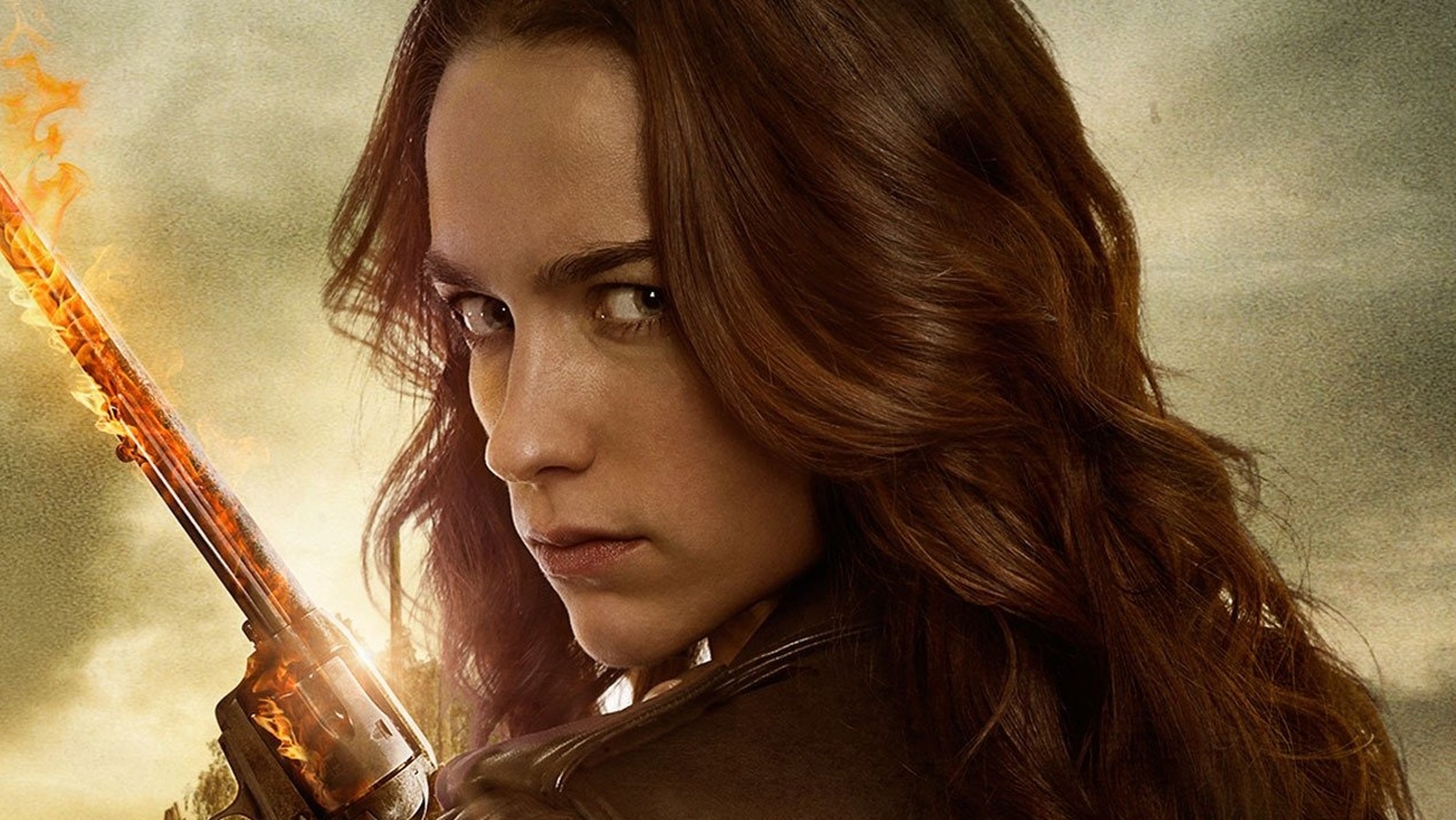 Andras recognised a chance to blend numerous genres into a one-of-a-kind series. She was the perfect lady for the position since she wanted to combine aspects of science fiction, Westerns, and the spooky in one programme. She could easily adapt Wynonna Earp from the paper to the screen, having worked as a writer and consultant producer on the space drama Killjoys and as showrunner on the supernatural thriller Lost Girl.
The struggle of Beau Smith to have his comics published
The first comic featuring Wynonna Earp was released in 1996 by writer Beau Smith. When Smith started working on the comics, however, he was met with resistance from practically everyone engaged in the project. He intended Wynonna to appear mature, confident, and powerful, but his publisher and artist insisted on going on a different path.
In an interview with Uproxx, Smith revealed, "My struggle with Wynonna Earp was a rough one 20 years ago." "I fought both the publisher and the artist to keep her from being a stripper with a badge. Because of what was going on at the time, it was how everyone wanted to depict her. I struggled with that."
Wynonna's appearance for the show was certainly altered by Andras, who dressed her in more modest clothing. Melanie Scrofano's portrayal of Wynonna, however, captures the essence of Smith's original character well.
Related – The A-List Season 2 – Updates on Release Date, Cast, Plot
New characters for the programme and comic
While Emily Andras faithfully recreated many of the characters from the original Wynonna Earp comics, she also introduced several new faces to the series. Waverly, Wynonna's sister, and Nicole Haught, Wynonna's lover and local sheriff, don't appear in the original material. When they started dating, both of them became fan favourites (the fans affectionately refer to them as "WayHaught"). Beau Smith has already included Waverly and Nicole in his comic book, and he's looking for new TV characters to include in his work.
"I've always made it a point to include as many of the cast members as possible, even some of the one-episode roles," Smith told Uproxx. He then went on to say, "I'm looking for a spot for newcomers who haven't read the comic before. They may come here to acquire more of the Wynonna Earp they've seen on TV. I want to provide something new to the core audience, which has been with me for 20 years."
For the Wynonna Earp TV series, there is a major plot twist.
Fans of the programme who have read the Wynonna Earp comics may note some significant changes. The plot isn't quite the same, with some characters from the series absent from earlier issues. The show has a small-town vibe to it in the television adaption. After all, it all starts with Wynonna's return to Purgatory, and while fighting supernatural forces is a big part of the show, many of the episodes are also about the characters' relationships and interactions.
Wynonna embarks on an epic, action-packed road adventure across America in the comic book series. She journeys from New Mexico to New York City, fighting otherworldly foes along the way. Smith didn't send Wynonna to Tombstone, Arizona, until after he'd published many issues, and it was there that Wyatt Earp famously fought in the O.K. Corral shooting. Of course, since the show first aired, the comics that have been produced have obviously tied in with the series, so fans would certainly see more connections now.
Katherine Barrell was cast in a number of roles.
After four seasons, it appears that each member of the Wynonna Earp cast was destined to fulfil their role. Melanie Scrofano is a natural as Wynonna, Tim Rozon is a natural as Doc Holliday, and Dominique Provost-Chalkley as Waverly looks to be Scrofano's younger sister. Fans may be startled to learn that at least one actress on the programme auditioned for many parts before landing the ideal one!
Related – Mayans Mc Season 4 Episode 6 – Release Date, Cast, And More!