The first season of "Virgin River" premiered on Netflix on December 6, 2019, and it quickly became a hit romantic drama series. The plot follows Melinda "Mel" Monroe, played by Alexandra Breckenridge, a midwife and nurse practitioner who travels to a small Northern California town called Virgin River to work. Mel first thought that living in a small town would provide her with an escape from her issues and a fresh start, but she rapidly learns that she must confront her past in order to build a future in the Virgin River.
Netflix renewed the sitcom for a second season shortly after it first aired, and it will launch on November 27, 2020. Fans reacted well to the new episodes, and Netflix quickly renewed "Virgin River" for the third season, which is a rare occurrence on the streaming platform nowadays. Fans are hungry for answers regarding the residents of Virgin River after the Season 2 finale left viewers' jaws on the floor with the episode's twists and turns and cliffhangers.
Virgin River: Season 3 
Season 3 of "Virgin River" is quickly approaching, so let's take a look at what we've learned so far.
When will Virgin River Season 3 be available?
Season 3 of "Virgin River" will premiere considerably sooner than Season 2 did, which is good news for fans. While Seasons 1 and 2 were separated by a year, Netflix was able to begin production on Season 3 soon after Season 2 was completed. Season 2 of "Virgin River" was supposed to air last summer, but was postponed for some reason, according to What's on Netflix in July 2020. However, it appears that Netflix gave the "Virgin River" team the green light to begin production on Season 3 months before the renewal was formally announced, with Season 3 possibly beginning production in August.
It's no surprise that the third season will be released this summer if this is the case. New episodes will premiere on Netflix on July 9, 2021, which is only a month away (via Deadline). Season 3 of "Virgin River," like Seasons 1 and 2, will consist of ten episodes, beginning where the second season finale ended. Fans, mark your calendars for Mel and the rest of the Virgin River locals to return shortly.
Who will be on Season 3's cast?
Martin Henderson as Jack Sheridan, the owner of a local restaurant called Jack's Bar who develops a romantic interest in Mel, and Colin Lawrence as John "Preacher" Middleton, a close friend of Jack's from the Marines who works as the chef at his restaurant, are among the original cast members of "Virgin River." Charmaine Roberts, the lady dating Jack when Mel arrives in town, is played by Lauren Hammersley. She is determined to make her relationship with Jack work, but he is more interested in Mel than she is. Of course, it won't be finished until Charmaine confesses that she's expecting Jack's child.
Annette O'Toole plays Hope McCrea, the mayor of Virgin River, and Tim Matheson plays Doc Mullins, the town doctor, and her husband. Despite her own marital troubles, Hope is the most talked-about person in town. Hope and Doc have been divorced for 20 years, ever since Doc had an affair with Charmaine's mother. Hope pressures Doc to sign divorce papers after Mel arrives in town, but he subsequently reconsiders, and the two quickly rekindle their romance. Benjamin Hollingsworth, Grayson Gurnsey, Sarah Dugdale, and others round out the supporting characters of "Virgin River."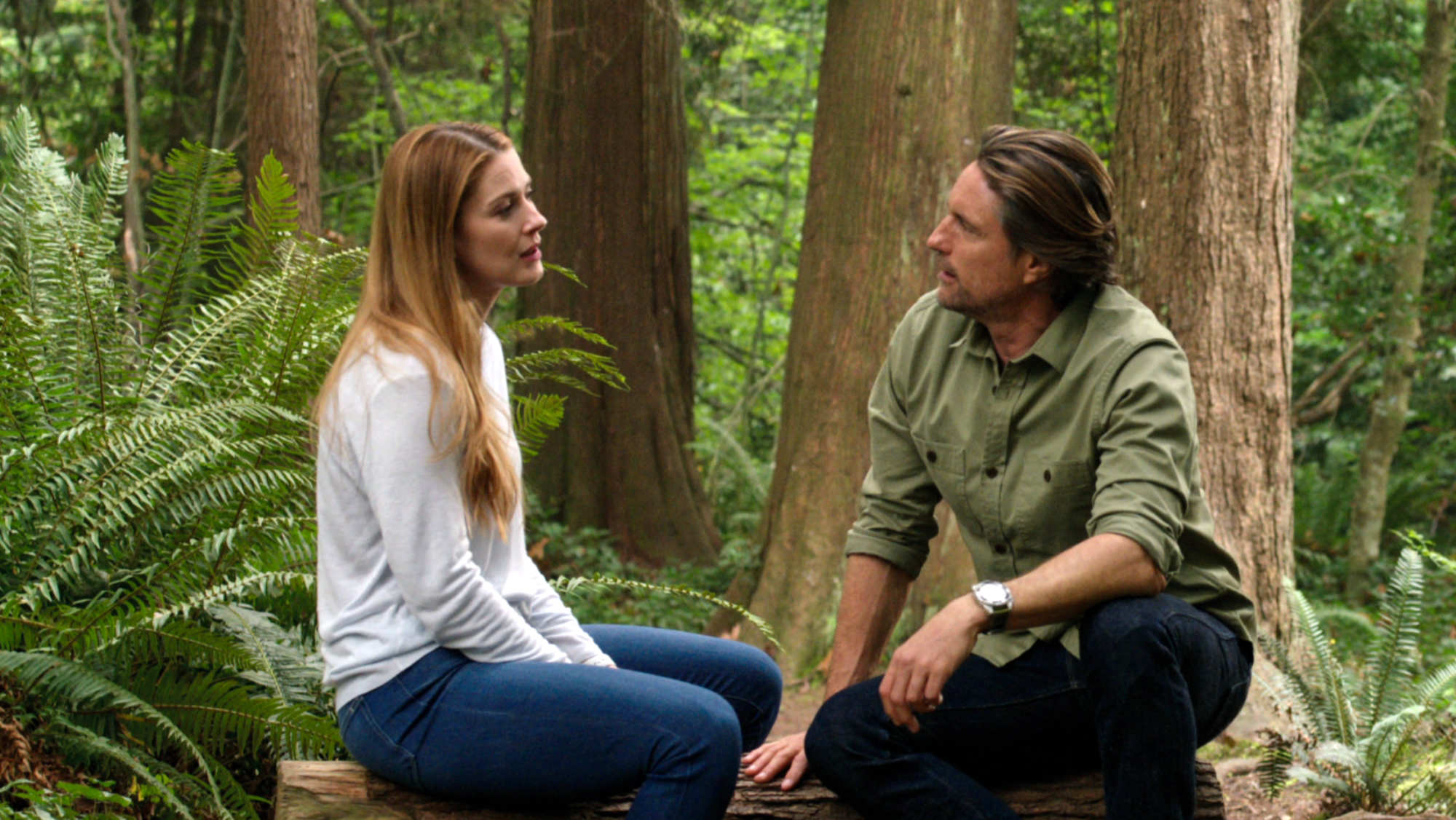 In Virgin River Season 3, what will happen?
Fans of "Virgin River" are ecstatic to have fresh episodes after Season 2 ended on such a high note. Mel arrives at Jack's Bar in search of her lover, whom she had only recently confessed her love for, only to discover him bleeding and dying on the floor from a gunshot wound in the big cliffhanger of Season 2's conclusion. Calvin (David Cubitt), a local drug dealer who Jack becomes enraged with within the second season, and Dan, a young Marine returning home who is struggling to adjust to civilian life, are both possible suspects. Dan joins Calvin and his merry band, causing friction between him and Jack.
Related – Atlanta Season 3 Episode 8 Cast, Release Date, Trailer, And More
Meanwhile, Hope and Doc are involved in another potentially life-altering occurrence. Despite the fact that they are still married and have been for a long time, the pair have only recently fallen in love again. Hope agrees to reaffirm their vows after Doc purchases a new ring.