Fans of the "When Calls the Heart" spinoff series "When Hope Calls" won't have to wait much longer for new content. With a two-part launch titled "When Hope Calls: A Country Christmas," the beloved series will premiere during the holiday season.
Season 1 of "When Hope Calls" had lots of small-town drama, such as bank robberies, fires, fraud, and unexpected visits. The last time we saw the main characters Lillian (Morgan Kohan) and Grace (Jocelyn Hudon), they were in peril in Brookfield from criminals who were preying on the helpless (via Hallmark). With the title "When Hope Calls: A Country Christmas," the forthcoming season's subject matter is certain to be brighter than Season 1.
Here's everything we know about Season 2 of "When Hope Calls" so far so you can get caught up before the launch.
When Hope Calls: Hopefuls & Hearties Christmas Present
When will When Hope Calls Season 2 be available?
On December 18, Season 2 of "When Hope Calls" will debut in two parts. The show will no longer be broadcast on the Hallmark Channel, as it was last season, but will instead be broadcast on GAC Family. GAC Family is accessible to stream on Hulu, FuboTV, Philo, and ZVision Media Player, according to a GAC Family Instagram post, so don't worry if you don't have cable. Fans won't have to wait long for the second installment of the premiere since it will be released right after the first. So gather your closest friends and family around the fire and get ready for an evening with the Brookfield residents.
If you get into the holiday season as soon as November arrives, GAC Family has a slew of Christmas-themed films set to enter theatres as early as October 30 to tide you over until "When Hope Calls" premieres (via Instagram).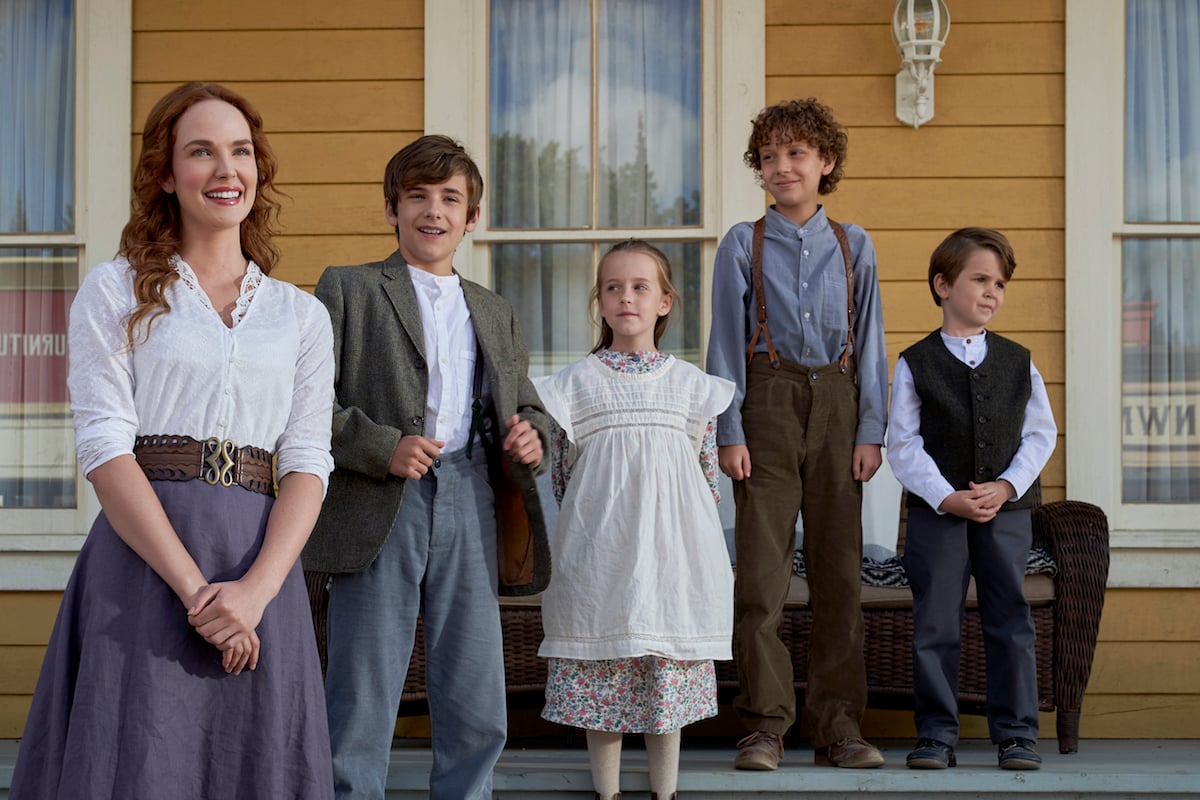 Related – Outlander Spin-Off Men In Kilts – What We Know So Far
When Hope Calls Season 2 has a lot of new faces.
In the upcoming season of "When Hope Calls," viewers can expect to see some familiar characters, as well as cast members from "When, Calls the Heart." Morgan Kohan, who played Lillian Walsh on the show, will return, as will RJ Hatanaka, who played Gabriel Kinslow.
Lori Laughlin will reprise her role as Abigail Stanton in "When Calls the Heart" after the college admissions controversy. The actress was forced to serve a two-month term after the 2019 scandal, although she was able to film "When Hope Calls" while on probation.
Daniel Lissing, Laughlin's former "When Calls the Heart" co-star, will also appear in the spinoff series, though his position in the series is currently unknown, according to Deadline. Carter Ryan, who plays Abigail's son Cody, will also join the cast, as will newcomer Luxton Handspiker (via IMDb).
When does Hope call Season 2 has a plot, but what is it?
Part 1 of the Season 2 premiere of "When Hope Calls" will feature Brookfield as one of three contestants in Harper's Bazaar's search for America's #1 Country Christmas Town, according to a press statement sent to Deadline.
Abigail Stanton and her son, Cody, arrive in Brookfield with a problematic little boy, which they bring to Lillian's orphanage, while the community prepares for the festival.
Related – Call Me Kat Season 3 Release Date, Cast, Plot, Trailer, And More
Meanwhile, Lillian, Gabriel, and the orphans work feverishly to restore the troubled boy's faith in the run-up to Christmas Eve. Without a little festive enchantment, it wouldn't be a Christmas special. Fortunately for the residents of Brookfield, "a hidden Santa emerges to satisfy all holiday dreams," and "Abigail [has] a profound talk with a cherished friend from the past."
On Saturday, December 18, watch the Season 2 debut of "When Hope Calls" on GAC Family to witness all of the Christmas enchantment.