Season 5 of "Rick and Morty" aired in June 2021, and it started off on the right foot. Mr. Nimbus (voiced by series co-creator Dan Harmon), a mix of Marvel antihero Namor the Sub-Mariner and rock superstar David Bowie, was introduced to fans in "Mort Dinner Rick Andre," the fifth season's premiere episode. Morty (voiced by Justin Roiland) must go through time to mature bottles of wine for Rick's (also Justin Roiland) supper with Mr. Nimbus throughout the episode, while simultaneously attempting to spend time with his sweetheart Jessica (Kari Wahlgren).
Morty both destroys part of the Declaration of Independence (confirmed to contain the "National Treasure" map) and releases a massive rampaging robot from within the Statue of Liberty in the first minute or two of Season 5 Episode 6, dubbed "Rick & Morty's Thanksploitation Spectacular." Rick planned to morph into a turkey and receive the president's customary Thanksgiving Day pardon to avoid the US government's attempts to capture him and Morty in retaliation.
Rick and Morty season 5 episode 6
Rick, on the other hand, has done this previously, and the president is ready to stop him. A ordinary turkey gets converted into a turkey-human hybrid version of the president as a result of the commotion. The real president, alongside Rick and Morty, then unleashes an army of aliens to combat the turkey army of the fake president.
In the aftermath of "Rick & Morty's Thanksploitation Spectacular," viewers have turned to Google to look out a bit of real-life information offered offhandedly by the impostor turkey president. Harmon and his colleagues, it turns out, do their homework.
Do turkeys spend the night in trees?
As "Rick & Morty's Thanksgiving Spectacular" reaches its conclusion, the actual president approaches the turkey president with Rick and Morty in tow and forces him to surrender, pointing out that his turkey warriors are being defeated by an army of aliens. The president declares, "You can't beat our old warriors."
"Can't I?" says the turkey president. "My species has always had to contend with predators. We sleep in trees because of this."
In response, user u/butt toof posted on the "Rick and Morty" subreddit, claiming that fans of the show have been frantically Googling whether this piece is "Rick and Morty" nonsense or real-world facts. More than 650 people liked the article, indicating that many people were curious in whether turkeys sleep in trees.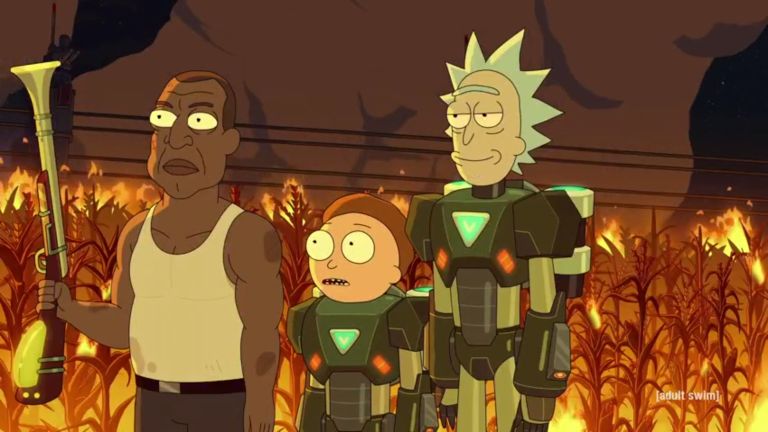 In the comments, other people told their memories about turkeys in trees. For example, user pelrun stated, "The first time I realised this was when I was intoxicated and spotted a turkey silhouette in a tree at a friend's house. WHERE DID IT COME FROM? WHY IS IT LOOKING RIGHT AT ME? The most terrifying sight I've ever seen."
Related – Prodigal Son Season 3 – Latest Update on Release Date, Cast
Meanwhile, user Oiseauii's top comment informs out that roosting (birds sleeping in trees) is a common and widespread practise.
Those who confuse turkeys for flightless birds, as another remark by Puzzleheaded Art433 implies, may easily mistake them for a non-roosting species.
In short, the answer to what appears to be a common query among "Rick and Morty" fans is yes, turkeys do actually sleep in trees.