In Season 3 of 90 Day Fiancé: The Other Way, fans met Ellie Rose and Victor Lean, a new couple. The couple had a whirlwind romance after meeting by chance on vacation, but their next trip would be ruined by a category 5 hurricane and total destruction, which would put a lot of strain on their relationship. But are Ellie and Victor still together in 2023?
The Seattle, Washington native met her foreign friend while she was traveling in Colombia. She said in a confessional, "I was walking down the beach when he rode up on a motorcycle." "He smiled at me and said, 'This is a great place to watch the sun go down.'"
The couple stayed together for the last three weeks on the island, and the rest is history. After she got back to the U.S., she decided to live with her new love on his home island, Providencia, which is off the coast of Colombia.
During Season 3 of TOW, Ellie said, "The ultimate goal is still to have our bar, live together, and just chill." But by the middle of the season, spoilers about Ellie and Victor's wedding in Seattle had already started to spread on the Internet. According to the story, @90daythemelanatedway posted a picture of the couple's wedding in Central District in September 2021. This showed that Ellie never settled in Providencia. In March 2022, the couple went back on TLC with 90-Day Diaries, where Victor arrived in the United States.
Ellie said that they were having a hard time financially, but in the end, the 90 Day Fiancé spin-off showed their wedding outside, with Ellie and Victor wearing casual clothes. She said at the wedding, "We're doing great, and we're looking forward to going back to Providencia someday to see what the future holds."
Also read: Is Karol G Pregnant? Are The Rumors True?
In June 2022, Ellie and Victor celebrated their first wedding anniversary. "Pizza Queen" shared many selfies with "Baba" Victor and wished him a "great 1st year Anniversary." She thanked him for pushing her to be the best she could be and said, "It's been an adventure so far." But that was the last time people who follow Ellie's Instagram saw Victor there.
Are 90-Day Fiancé Couple Ellie And Victor Together?
Even though 90DF actress Ellie doesn't use Instagram as often as her co-stars, she did post a video on January 1, 2023, wishing her followers a happy new year. Ellie wrote as fireworks went off in the distance, "You know you've made it when you can lay in bed, watch fireworks, and then go to sleep right away." She had recorded the scene from her bed, and there were strange sounds in the background.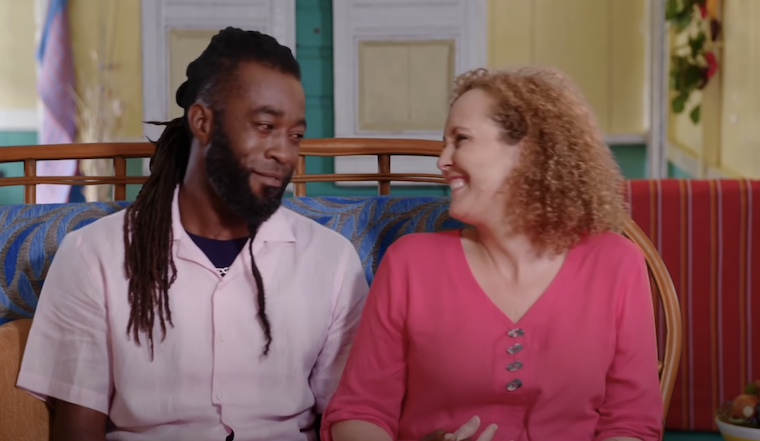 Also read: Are Pauly D and Nikki Hall Still Dating? Details Inside
"The audio makes the mystery even bigger. "Anyway, happy new year!!" said a commenter. She said, "I always watch Dateline, 20/20, and 48 Hours." Except for 90 Days, that is. I hope you and Victor are still together. "Have an amazing trip together," the fan said. Ellie also answered, but she didn't talk about how she and Victor were together. "Yep, hooked on all of those!" she wrote. She didn't tag her 90-Day Fiance husband Victor in the video, but she still follows him on Instagram.