Gloria Mara Milagrosa Fajardo Garcia was born on September 1, 1957, in Havana, Cuba. Her family fled to the United States during the Cuban Revolution. Her father joined the US military and fought in the Vietnam War and the Bay of Pigs invasion. Her mother worked as a teacher for the Dade County Public School System. Estefan's father got multiple sclerosis after being poisoned by Agent Orange in Vietnam. This is thought to have caused his illness. Gloria became a naturalized U.S. citizen in 1974.
Gloria Estefan graduated from the University of Miami with a bachelor's degree in psychology and a minor in French. She used to work as a translator in the Customs Department at Miami International Airport, and the CIA once contacted her about a possible job because of her language skills.
Know Gloria Estefan's Personal Life
In 1976, Estefan began dating Emilio Estefan, who was the leader of the band Miami Sound Machine. "He was my first and only boyfriend," she said later. They got married on September 2, 1978, and have a daughter named Emily and a son named Nayib (born 5 December 1994). After Gloria's terrible tour bus accident in 1990, doctors told her she wouldn't be able to have any more children. But then Emily was born. Star Island is where the family lives.
Also read: T.B. Joshua Passes Away At The Age Of 57 – Details!
Emily, who is Estefan's daughter, is a recording artist. Nayib, who is Estefan's son, wants to be a filmmaker and owns the Nite Owl Theater in Miami. Estefan became a grandmother in June 2012.
About Gloria Estefan's Professional Life
Estefan and her cousin Mercedes Navarro met Estefan's future husband, Emilio Estefan Jr., in 1975 when they were both in a church ensemble. Emilio started the band Miami Latin Boys earlier that year, and a mutual friend told him about Gloria. Gloria and Merci's performances were so good that the Miami Latin Boys asked them to join the band permanently. The band's name was changed to "Miami Sound Machine" when they did. In 1977, Miami Sound Machine started making records and putting out albums. They became more popular in the U.S. and around the world. Gloria and Emilio got married the next year.
The band's first Epic/Columbia album, "Eyes of Innocence," came out in 1984, and their successful second album, "Primitive Love," came out in 1985. This album gave rise to three Billboard Top 10 hits: "Conga," which became a hit right away, "Words Get in the Way," and "Bad Boy." That same year, they put out the song "Summer Nights," which was in the hugely popular movie "Top Gun." In 1987, "Let It Loose," Miami Sound Machine's next album, went multi-platinum and sold three million copies just in the U.S. This one had "Rhythm Is Gonna Get You," which is probably their most well-known song. In 1989, "Anything for You" went to the top of the charts all over the world. After that, the band stopped using their group name, and Estefan has been listed as a solo artist ever since.
Also read: How Did Andy Warhol Pass Away While Having Gallbladder Surgery?
In the fall of that year, Gloria put out "Cuts Both Ways," which became her best-selling album to date. "Don't Wanna Lose You" and "Cuts Both Ways" were both No. 1 singles from the album. Estefan was on tour for the album when, during a snowstorm on March 20, 1990, near Scranton, Pennsylvania, a semi-truck crashed into her tour bus. Estefan was on her way home from a meeting with President George Bush, where they talked about her participation in an upcoming campaign against drugs. She was flown to New York City for emergency surgery to straighten out her spine. She got better completely, and only 10 months after the accident, she went back on tour around the world.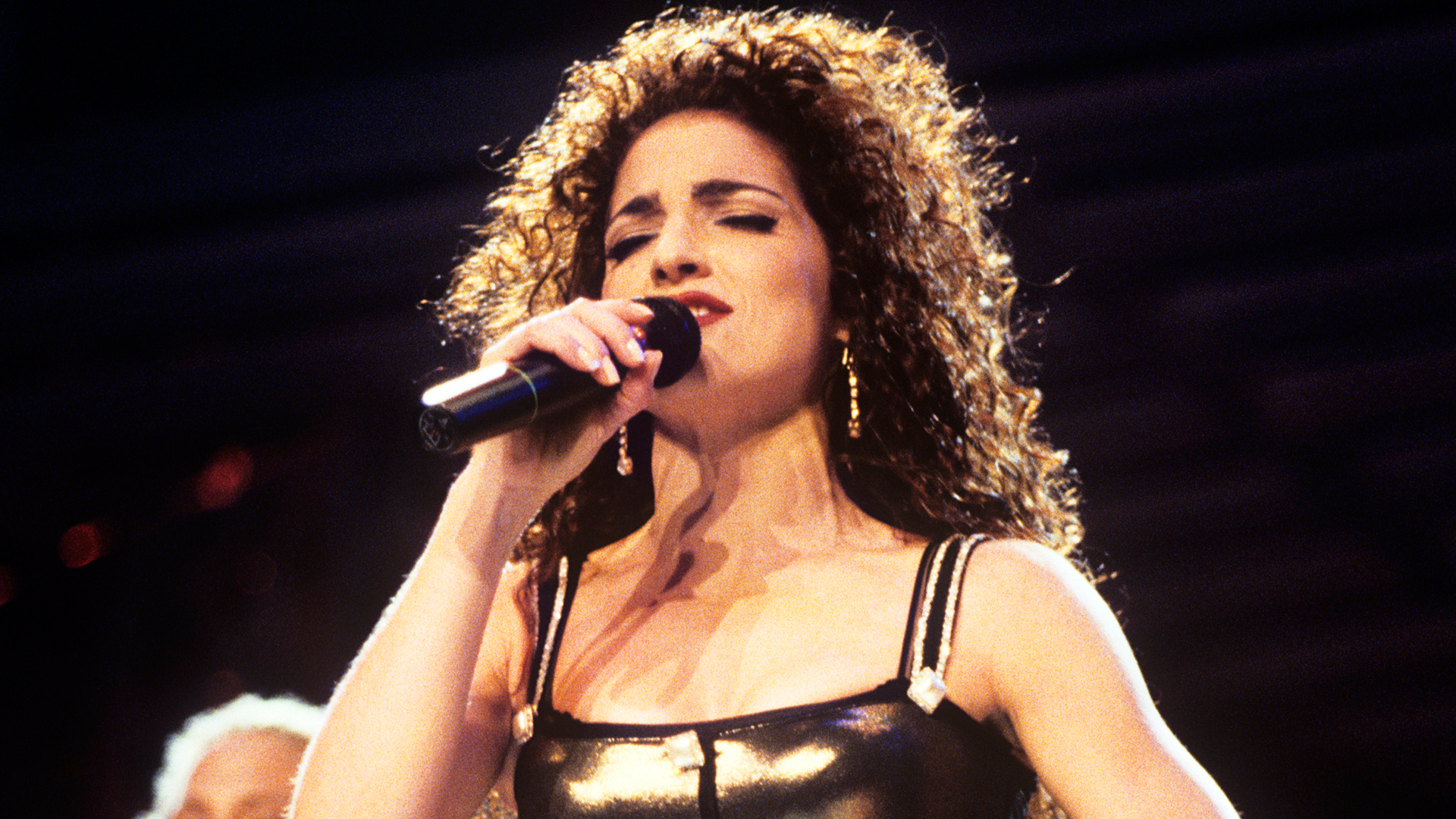 In 1991, "Into the Light" put her back on the charts. Her song "Coming Out of the Dark" was the best-selling single in the U.S. The album was her best debut. It went platinum in the UK and double platinum in the U.S., and it reached No. 5 on the Billboard album chart. The next year, she was in the halftime show at Super Bowl XXVI. In 1992, she put out an album of her best-known songs. She went on to make 12 more studio albums, and her popularity among fans has never really changed. Estefan released "Put on Your Mask," a parody of her hit song "Get on Your Feet," in April 2020. During the COVID-19 pandemic, she changed the words to show how important face masks were.
Gloria Estefan is in the top 100 best-selling music artists of all time. She has sold an estimated 130 million records worldwide, of which 31.5 million were sold in the United States alone. She has won seven Grammy Awards, and she has been making music for more than 50 years. Since 1977, when she started her career, Gloria Estefan has put out 24 albums and had 38 #1 hits.
What Is Gloria Estefan's Net Worth?
Gloria Estefan is a Cuban-American singer, songwriter, producer, actress, and entrepreneur. Gloria Estefan is worth $500 million in total. She is known as the most successful crossover artist in music history, and she has lived in Miami, Florida, for a long time.